Reliance Jio Sim No Network Signal Problem Solved: We are at Flipshope provided every possible jio problem solution to our customers, now we are back with 100% working solution of Reliance Jio Sim No Network signal problem. So many people are facing these problems in these days but no one knows the exact solution, here I am giving you the even detail of reliance jio sim no network signal problem.
Latest: Trick to Remove Jio 1GB Limit to Get Unlimited 4G Internet
HOT TOPIC: Reliance Jio Sim Activation Time Status Problems are Solved
First Step: First you have to make sure that your sim is ready for tele-verification or already tele-verified. if it is not tele-verified you can check the status by dialling 1800-8901-977.
Steps:
Dial 1800-8901-977 from any mobile other then jio (dial1977 using jio).
Select Language.
Enter your jio number.
wait for some time and press.
If your number is still under processing you will get a reply that:
Your number is not yet ready for tele-verification. please call after you receive a tele-verification ready confirmation message
In this case, you will have to wait till the time you receive tele-verification message on your secondary number. These days tele-verification is taking really long time but as mentioned by the company it will we be done within 7 days of document submission. You can get to know your application status by calling 1800-8899-999 but it will take around 20-30 mins to clear the queue and final there will no result so I'll suggest you to wait till you get tele-verification message.
SOLVED: Here is How To Remove per day Jio 4GB Limit with Bypass Trick
If you have already received the tele-verification message just insert the sim in the mobile you have used to generate tokens. Please note that it is compulsory that initially, you insert it in the mobile you used to generate the token only. Only then you will be able to see the signal bar. so insert the sim in the mobile, you have used to generate token. Dial 1977 and verify you number.
Latest News: JIO SIM ONLINE BOOKING
One of my friend is now having a tough time in activating Jio sim, he doesn't know how to activate jio sim. although he has followed all the steps mentioned above and his jio sim activation is completed from company side but there is no jio signal in his mobile. This is also one of the most common problems, everyone facing in these days, and some people don't know the activation process properly. Here I am listing few common reliance jio sim no network signal problem cases.
READ THIS: How To activate Reliance Jio Sim in any mobile
Most Common Reliance Jio Sim No Network Signal Problem in any Mobile:
Your device doesn't support 4G, and if does just make sure it also supports spectrum bands compatible with Reliance Jio Signal(800 MHz,1800 MHz and 2300 MHz).
Your device has a Dual-SIM support but only single sim slot supports 4G, if this is the problem just make sure you insert the jio sim in the correct 4G compatible slot, in most cases is usually the first slot.
Just Ensure that your phone is set to work with the LTE network mode (Settings > Mobile Networks > Preferred network type and also make sure data option is switched on for 4G compatible primary slot.
If above conditions are fine and you still didn't get reliance jio signal, make sure your reliance jio sim is properly inserted and it is activated from the companies end. Try re-inserting the SIM and restart your phone.
If everything is fine or you found the reliance jio sim no network signal problem. Then you can use any of these methods to get the Jio sim signal on your phone. Make sure to follow every method, you may get the signal right after the first 2 methods but cross checks one more time whether your device matches the Jio requirements or not. Then you can proceed forward on how to get jio sim signal on your mobile.
How To Use Jio Sim in all 3G Phones
Method 1: Reliance Jio Sim No Network Signal Problem Solution: Restart Your Device
The most common solution to any problem so just start with this. Try restarting your device by keeping the Jio sim in the sim slot. This might work depending on your problem, the most common solution to reliance jio sim no network signal problem.
Method 2: Reliance Jio Sim No Network Signal Problem Solution: Place the Jio Sim in correct Slot
This is the common mistake, this solution is widely applicable to this problem. Just remove the sim from it's slot and place your reliance jio sim in first slot or LTE enabled slot. This will give you the reliance jio sim signal and it works every mobile.
FIXED: Jio Tele Verification Number 1977 isn't working Solution
Method 3: Check Your Network Settings
For Android users on How to Get Reliance Jio Sim Signal in your Phone:
If you are using the android device then you have to check these methods. This will make one small change in your network settings and it will fix reliance jio sim no network signal problem in your device.
1. By Rebooting
Enter the code *#*#4636#*#* in keypad
Then Click on option called 'Phone Info'
Tap on Run Ping Test
Radio option will be visible on your screen.Just Make sure it is 'ON'
Once it is done, you will be asked to Reboot device. Once completed, you can check whether your network is back or not.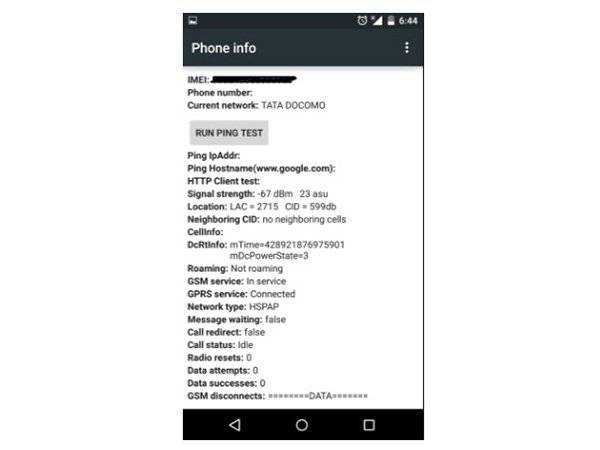 2. Set up your Network Manually
First Go to Settings
Tap on More Networks
Then Click on Mobile Networks
If you hold a dual SIM phone, just make sure your Network mode SIM is on 'WCDMA' which is common for the both 3G and 4G
If above steps don't work, then visit Network Operators>Search Network>Follow the steps asked>Select preferred network.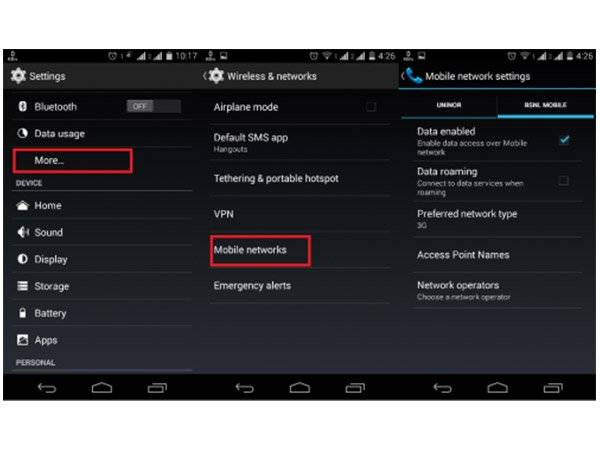 Method 4: Reliance Jio Sim No Network Signal Problem Solution for Any Mobile (Emergency Calls Only Solution) :
The following trick has been shared by one of our user named Raman, so credits go to him. It did worked for him so he shared with us, let us know in the comments if it is working for you people or not.
Top 10 best Laptops Under 20000 with 4GB RAM and 1 TB Storage
Steps to Get Reliance jio sim No Network Problem Solution
Settings > Sim Cards and Mobile Networks > Jio 4G > Cellular Networks
"Turn off Mobile Data First: You need to turn off mobile data while you switch to another network" > Click on Ok
Now have patience becoz it will take around 2-5 mins and then you will get different networks.
Select Jio 4G Jio 4G (in Loop)
You will receive a message on the bottom of the screen "Registered On Network".
Now try to use the internet.
Method 5: For iPhone users on How To Get Reliance Jio Sim Signal
Every iPhone user now can enjoy Jio Preview offer, but if you are facing reliance jio sim no network signal problem then you can follow these simple steps to get reliance jio sim signal in your device.
Go to Settings
Choose Cellular Option
And Ensure your Cellular Data
If still, you don't get your network back, Restore your Network Settings.
If you are a Reliance Jio Sim card user, there are some points that you need to check them.
Point 1: You must check whether you are on the LTE network. To know this, you can go to Settings>Mobile networks>preferred Network Type>Switch it on to 4G compatible LTE network.
Point 2: Go to Settings>Accessibility>JioSecurity Service>Turn On In case if you are wondering what is the JioSecurity or if your device doesn't have it, you can just simply download it from MyJio App.
Tips to avoid Reliance Jio Sim No Network Signal Problem
Make sure to use the Jio supported 4g VoLTE device.
Your sim should be activated, in case if you planning to place in other devices.
Make sure that you are using 4g supported device
You can even enable the 4g option in any 3g mobile with our tricks.
In case of dual sim make sure to place the jio sim in the 4G supported slot, most cases 1st slot.
By following the above steps you can solve Reliance Jio sim No Network Signal Problem, you must avoid some minor problems. Make sure to check if reliance jio sim no network signal problem isn't from jio side. In some places, they don't have a 4g tower so just double check that before following above steps.
Reliance jio sim no network signal problem