Reliance Jio 500 Rs Smartphone with 4G VoLTE: It's another month with another Reliance jio rumor and this time it's huge. Because we already know jio scored more than 100 million users in their database, but now they are planning to expand it even further. Reliance jio sim can only be used in 4G phone and they aren't cheap. Without 4G support, you can't use jio sim. So to make it available for everyone they are about to launch Reliance Jio 500 Rs smartphone with 4G VoLTE support. That mobile comes with inbuilt Jio 4G Sim you can't replace that with another sim. If you don't know jio already planning to launch their Jio LYF Easy aka Jio 1000 Rs smartphone. Here are the more details on Jio 500 Rs smartphone.
Zero Rs: Check Out the Free Jio Phone Which costs only Zero Rs
Reliance Jio 500 Rs Smartphone:
In the recent announcement Jio confirmed the launch of their 500 Rs smartphone, they may release this mobile by July end or in the final quarter. With this Jio 500 Rs mobile, all the 2G mobile users can directly enjoy the 4G Mobile features. The main aim of this mobile is to connect everyone, they are planning to give away free unlimited voice calls all over India. The official Jio 500 Rs smartphone specifications aren't released yet, but it might not come with a touchscreen. We are still not sure whether you can access the internet from this new mobile or not.
But the main question is will this reliance jio 500 rs smartphone is eligible for jio offers or not..? we are not sure because they might not offer any unlimited internet because all the jio services are scheduled to end on July 15th so we might have to wait for the next major news.
Jio 500 Rs Smartphone Specifications:
| Price | 500 INR |
| --- | --- |
| Display Size | 4 inch |
| Processor | Spreadtrum 9820 processor |
| RAM | NA |
| Camera | 3.2 MP |
| Wifi | available with Hotspot |
| Memory | NA |
| Battery | Removable |
| 4G VoLTE | YES |
| Android Version | Android 6.0 |
| Comments | Only smartphone with 4G VoLTE under 500 Rs |
Just Arrived: Reliance Jio will start 6 Series Mobile Numbers
Jio 500 Rs Mobile Release Date:
Till now jio is about to announce their new plans which are Jio July offers, once we got those plans then Jio can start working on their 500 Rs smartphone. According to some reports, this mobile might be available from July 21st, because Jio already imported 18-20 million 4G supported units from China. Which means they are working on some huge projects, if it's not the case then you can still get your hands on Jio 1000 Rs smartphone. These are the official and expected Reliance Jio 500 Rs Mobile Release Date in India.
Jio 500 Rs Mobile Release Date in India: August 2017
Jio 500 Rs Mobile Launch Date in India: 21st July 2017
Latest: Reliance Jio 4G Mobiles List Starting From 500 Rs only
How to Buy Jio 500 Rs Smartphone with 4G VoLTE:
Jio 500 Rs Mobile isn't available just yet, you need to wait a minimum of one more month to get your hands on this cheapest mobile on the planet. No company hasn't announced 4G mobile for under 10$ and jio is the first brand to create this trend. So if Jio 500 Rs mobile comes in stock just follow below steps to buy the product.
Steps to Buy Jio 500 Rs Smartphone:
First, visit Official Jio website and Login or Sign-up for new account
Then you will see list of Jio smartphone, choose jio 500 Rs mobile
Add the product to cart and check the availability in your area
Once it's been added to cart then fill the address details
This is how you can buy Jio 500 Rs smartphone
Jio 500 Rs Smartphone Images:
Previously we have seen so many images which rumored to be Jio 1000 Rs Mobile or Jio 1500 Rs mobile. But one of the jio crew members leaked the image of upcoming jio 500 Rs mobile. That image shows the basic functionality of mobile and that might be the final design of mobile. Because it won't offer any touchscreen, that was expected from Jio 500 Rs smartphone. Here are the images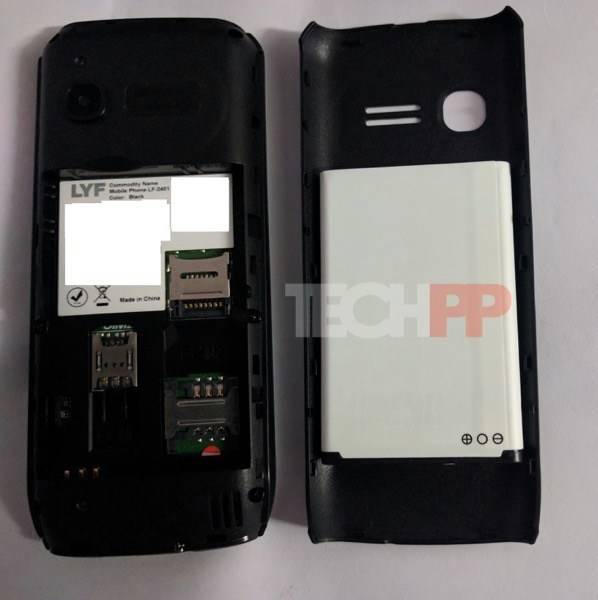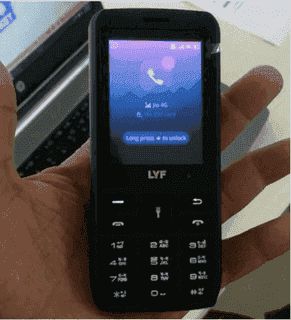 Credits: TechPP
FAQ on Jio 500 Rs Smartphone:
Is this Jio 500 Rs Mobiles are real?
Yes, they are real. Because Jio made an announcement that they are going to launch one major thing on 21st July. Where jio crew member released the information about this 500 Rs mobile and he even leaked the image. It's not a coincidence
Does it come with Android OS and touchscreen?
The Image shows there is no touch screen availability and jio is planning to run in basic OC but it will come with Wifi and camera which means there will be no Android OS
Where can I Buy Jio 500 Rs Smartphone?
All the jio mobiles are now available to buy from their official site and some shopping like Flipkart, Amazon. So we can expect Jio 500 Rs mobile flash sale, where the user needs to register to get the mobile.
Jio 500 Rs smartphone