Google frequently launches new and creative doodles on the search engine's homepage. The doodles also include the exciting Google Doodle Games. These Google Doodle Games are good for fun and recreation. Google re-displayed some of its Popular Google Doodle Games 2021 during the recent COVID-19 lockdown. Moreover, doodle games help to relieve stress and acts as a brain booster.

List of Popular Google Doodle Games New 2021
Here is a list of some Popular Google Doodle Games.
Rubik's Cube Google Doodle Game
The world-famous toy – Rubik's cube was first launched on 19 May 1974. It was invented by a Hungarian inventor and architecture professor Erno Rubik. In his memory, Google had released a fun Rubik's Cube Google Doodle. The Google Doodle was launched to mark its 40thanniversary. Rubik's cube not just is a leisure tool but also enhances your mental ability, problem-solving, and decision-making skill. You can play it online using multiple keys.
Related: Top 8 Best Offline Android Games
PAC-MAN Doodle Game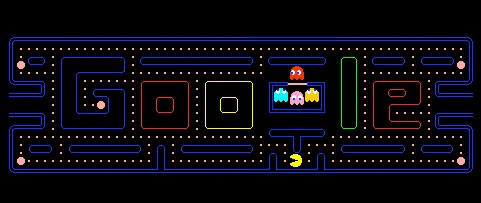 To celebrate the 30th anniversary of the once-popular PAC-MAN arcade games, Google launched this popular Doodle Game. PAC-MAN was one of the first video games that attracted a global audience. It depicted the story of a pizza-shaped character trying to eats dots in a maze. It had a friendly design and colorful characters. Moreover, it was also Google's first-ever Google Doodle Game. If you wish to revisit those good old days, give this doodle game a try.
Related: Play Flipkart Sabse Funny Kaun and Win Prizes

Basketball Google Doodle Game

This Google Doodle Game was launched on the search engine on 8th August 2012. The main aim is to throw the ball in the basket. You need to hold the basketball and throw it at the perfect time. To throw the ball farther, you must hold the ball for a longer time. You had to calculate the distance between you and the basket. The better your calculation is, the accurate your goal will be.
Crossword Google Doodle Game
Marking the 100 years of crossword puzzles, Google launched the crossword Google Doodle Game in 2013. Furthermore, it was a tribute to the great crossword inventor Arthur Wynne. he made tens of millions of puzzles for fans around the world. The puzzle contains suggestive hints to solve the puzzle. Even after a century, Crossword remains the most preferred puzzle to develop problem-solving skills and enhance mental ability. However, Crossword is not just a brain booster but also a stress reliever.
Related: Play Flipkart Power Play Game and Win GVs & more

Cricket Google Doodle Game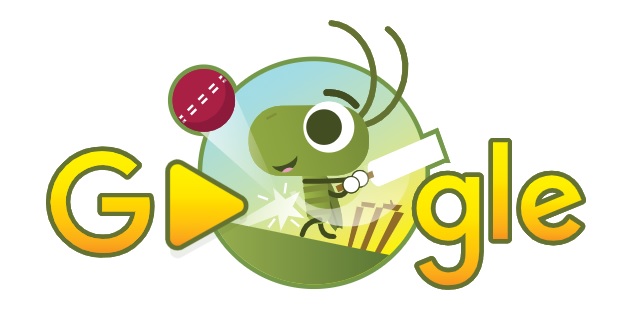 To celebrate the 2017 ICC Champions Trophy, Google set this Google Doodle Game. Cricket is the most loved sport across the world. Therefore, it is one of the most played Google Doodle Game till date. The game has a snail and a pest. All you need to do is hit the spacebar when the ball comes. Recently, Google re-displayed this doodle as a part of their throwback Doodle series, to persuade people to stay indoors in the pandemic.
Related: Play Amazon Quiz and Win Phillips SoundBar

Halloween Google Doodle Game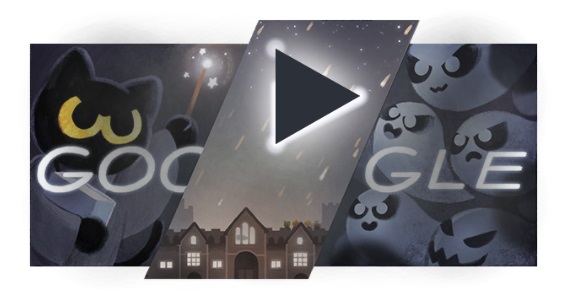 To celebrate Halloween, Google launches Halloween Doodles every year. One such popular Halloween Google Doodle Game was set in the year 2016. Momo is on a mission to rescue her school of magic. You have to help her throw out spirits by swiping in the shape of the symbols above the ghosts' heads. The game includes five levels set in a school environment: the library, cafeteria, classroom, gym, and the building's rooftop.
Related: Play Flipkart Fake or Not Quiz & Win Assured Prize

Snake – Chinese New Year Doodle Game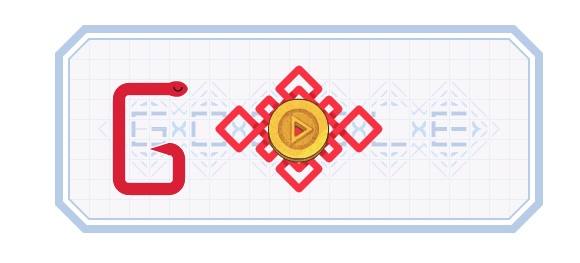 To celebrate the occasion of Chinese New Year, Google set this Doodle. This doodle is a nostalgia for the famous snake game. So, Google decided to celebrate Chinese New Year by setting this popular Snake game which people can play in their free time. All you need to is let the snake eat the food so that it grows in length.
Related: Play Flipkart Daily Trivia & Win Gems

Soccer Google Doodle Game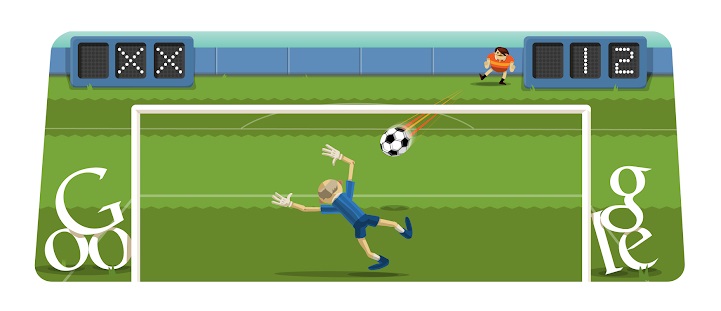 Soccer is one of the most loved sport worldwide. In 2012, Google set the Soccer Google Doodle Game for all soccer fans across the globe. The player must stop the ball from going into the net. You must use multiple keys to do so. The left and right keys to move and the spacebar to jump and save the ball.
Coding Google Doodle Game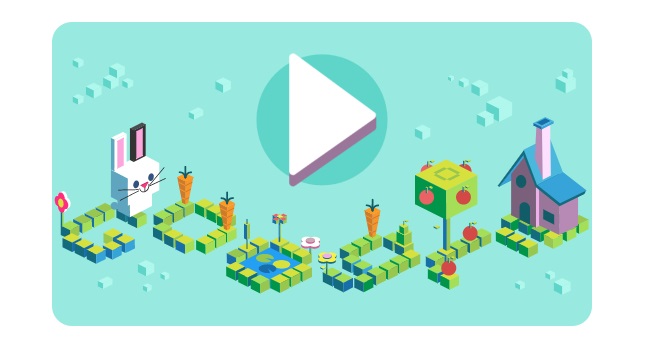 To celebrate 50 years of kids coding, Google launched this one of a kind coding doodle. With this doodle, google aims to make coding more fun and interactive for the kids. It has a bunny and he wants to grab and eat all carrots. The player has to put the right command at the right place to get the carrots. It is the first coding Doodle ever. Overall, the game contains 6 levels.
Related: Play

Valentine's Day Doodle Game

Follow us on Instagram for Latest Updates
It was set on the search engine's homepage Valentine's Day 2017. In this game, two pangolins are separated and are sending love letters to each other. The game contains some tasks to help pangolins have the perfect valentine's day date. For instance, you need to collect some cocoa beans to make a perfect dessert.
How to Play Google Doodle Games
Select any Google Doodle game and click on the 'Play Now' button
Then, you will be redirect to your favrioute game
Now, just tap on the 'Play' icon
Done! You can now start playing the game.
If you wish to pass your time with some fun in this pandemic or relax your mind in a break, give a shot to the Google Doodle Games.
Connect with us on Facebook, Instagram and Twitter. Thanks a lot for reading this article. Join our Telegram Channel or you can download Flipshope extension for the latest tricks and offers. For any queries please Whatsapp us on 9999488008.
Thank You! Stay safe and keep visiting Flipshope.