Paytm Facebook Google login problem solution: Paytm which is the most usable mobile payment app. But few people are facing few issues with paytm login. They were unable to login to paytm account with Facebook or Google accounts. As Paytm trying to get actual user data for the Paytm payments bank so they stopped Google or Facebook account login. If you were signed up with Google or Facebook account then you may need to set up a new way of login. Like using the mobile number or email Id. Here we are providing few solutions on Paytm Facebook Google login problem.
Read Now: Paytm Offline Payment Method is now available Pay without the Internet
Paytm Facebook Google login problem:
Recently few people are complaining they were logged out from their Paytm accounts. But when they try to login with Facebook or Google account then they are facing few issues. Paytm isn't allowing FB or Google login so you must log in with the registered email ID or registered a phone number on any of those accounts. This is the issue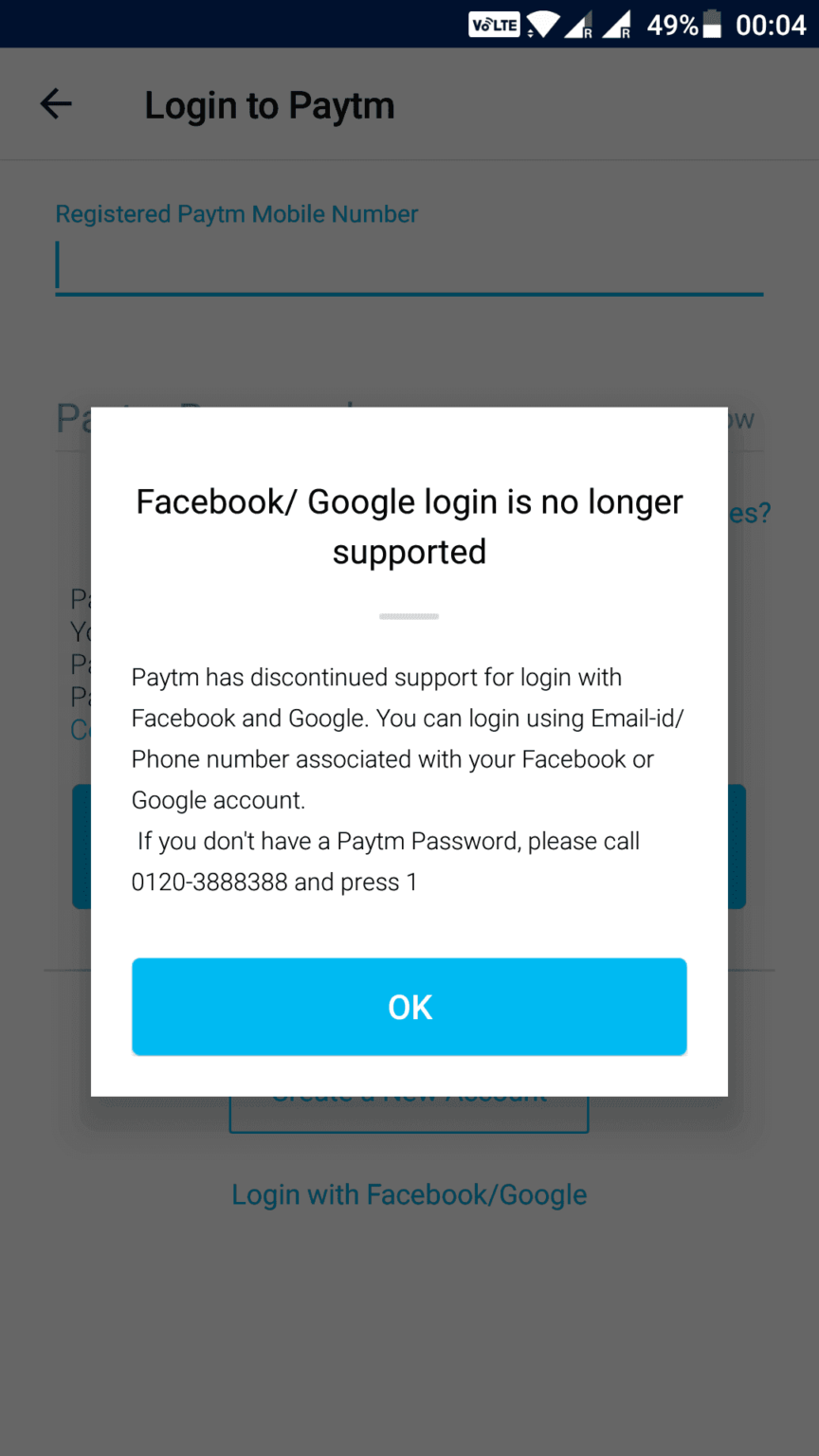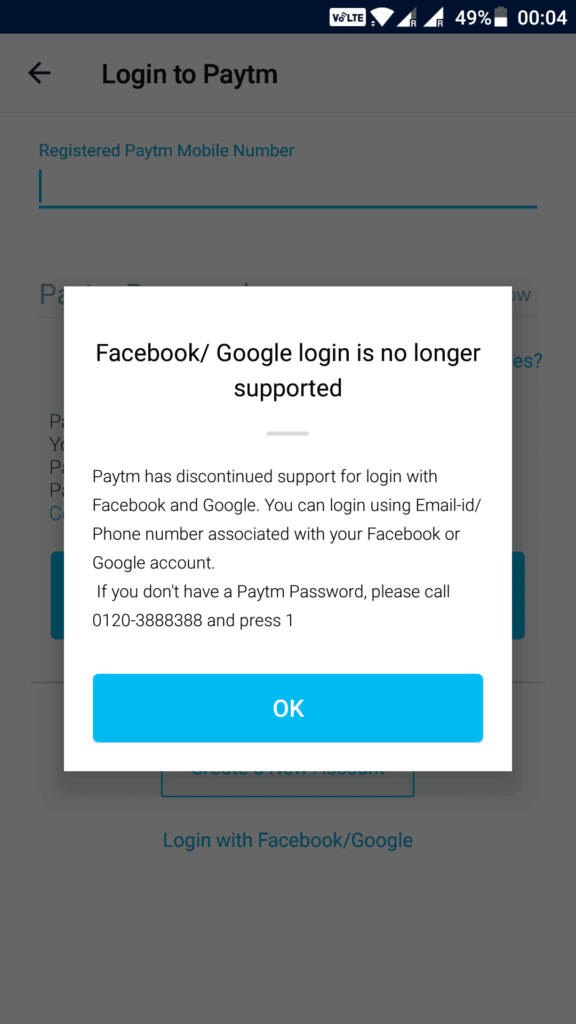 Facebook Google login is no longer supported: This is the issue as Paytm stopped the login and sign up from other social media accounts. Which means you must use any email Id or mobile number to create and log in to paytm. So here are few simple steps to solve Paytm Facebook Google login problem
Paytm Facebook Google login problem solution:
If you are registered with Google or Facebook then use the mobile number or Gmail from any of those accounts.
Then visit paytm login page on Android app or Desktop.
Just type the given mobile number or Gmail account and type the common password which you used in Facebook or Google.
If that doesn't work then click on forgot password it will give ask the following question.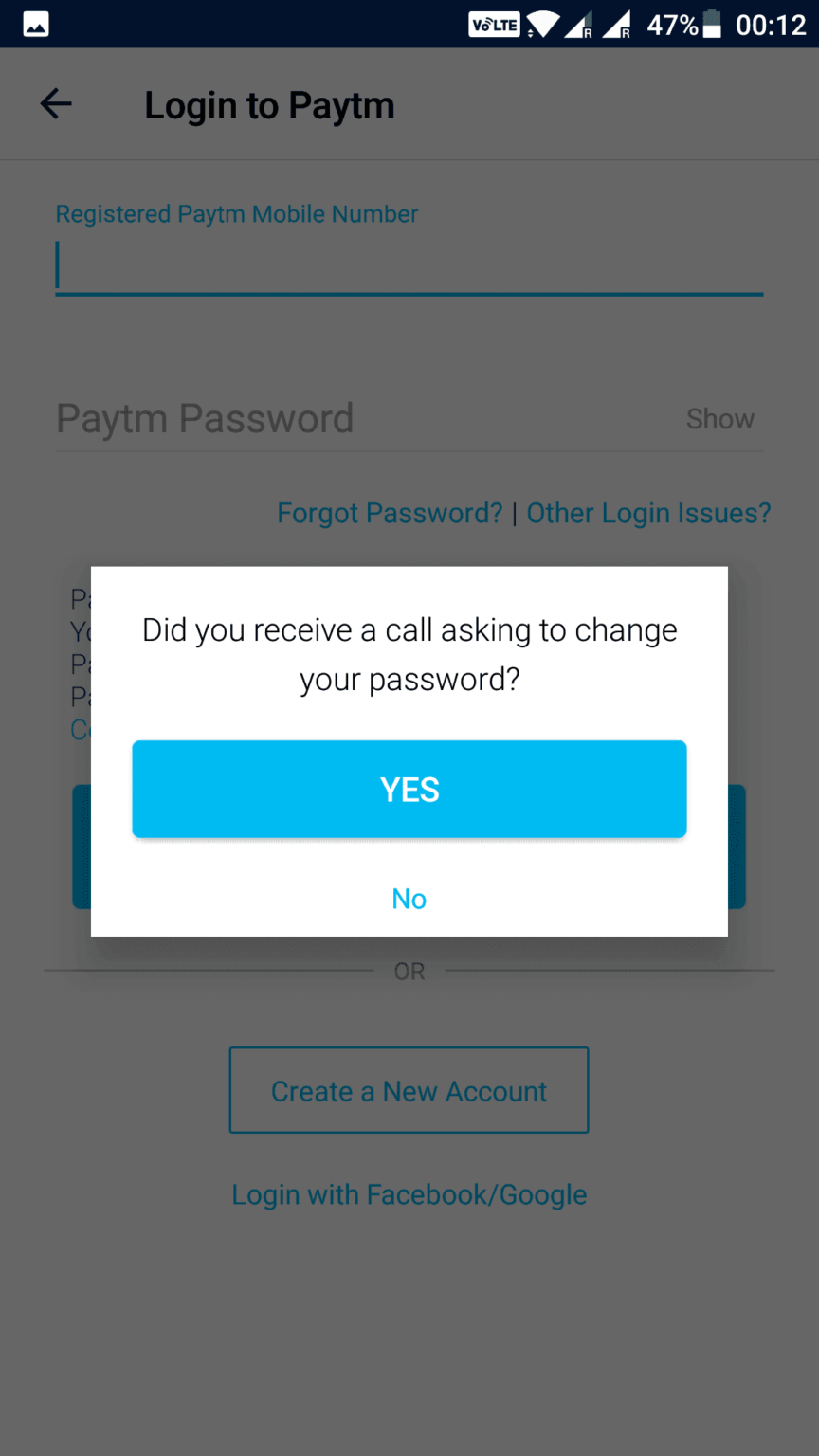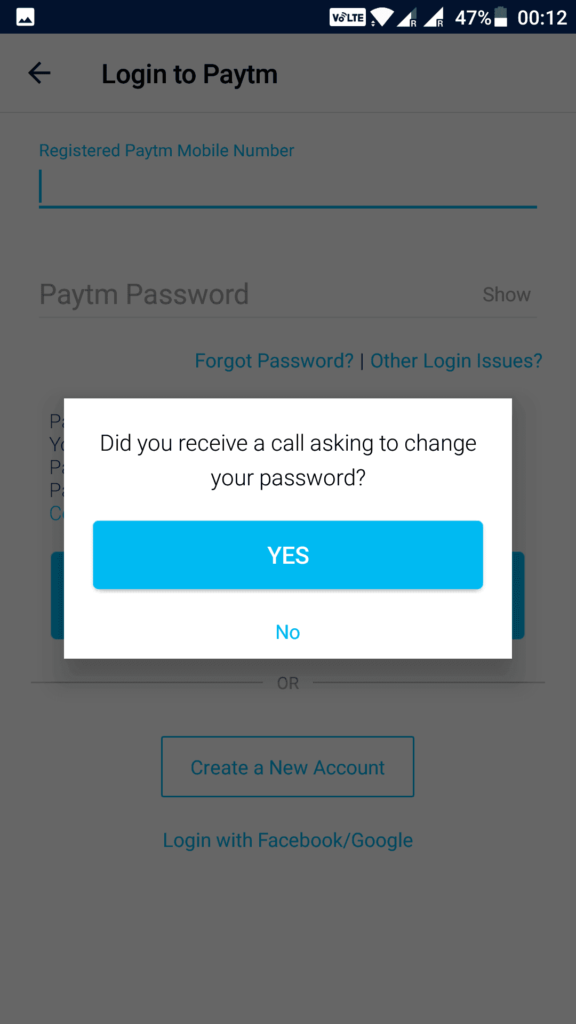 Did you receive a call asking to change your password: You will get that question
if you answer YES it will ask for the received call number and
if you answer NO then in next page it will give you a number you can simply call on that number to reset the password.
Paytm Call Number password reset is not working:
You just call on the given number from the registered Paytm mobile number. If you call from jio number then you won't get any password reset link. So you just call from the Paytm number in case if you are still facing any other issues you can visit our article on Paytm login account page problems and solutions.