The world is already fighting with a disastrous Corona Virus, but hackers are taking advantage of this pandemic. As the focus of every country right now is on the health department that's why it is a golden chance for hackers to exploit the systems. In mid-March 2020, hackers tried to hack the US Department of Health and Human Services. One of the most popular conferencing application Zoom, also become the victim of repeated hijackings. Due to COVID-19 cyber criminals over-driving to increase the attacks. If you are working from home, then you are at a high risk of online attacks. But you don't need to worry about this because we are going to tell you "How to stay safe with Norton Antivirus from cyber attacks". Read this article carefully.
3 Best Anti-Virus to protect the system from cyber attacks
There are so many anti-viruses are available in the market, but you have to choose the best one. Also, you will find free antivirus software, but we don't suggest to install them. It's better to buy paid antivirus because you will easily get the best antivirus in ₹1000 – ₹3000. Don't stop your hands in spending only a few bucks because if your system attacked by a hacker, then you will realize the importance of paid antivirus. Let's see, which antivirus is best for your system:
1. Norton Antivirus
This antivirus is one of the oldest and most reliable anti-malware or anti-virus in the world. Norton antivirus is developed by Symantec Corporation. This corporation is distributing this product since 1991 to protect your system.
Maze ransomware attacks are also increasing. In this attack, hackers use multiple methods to breach systems. This can halt the business operations and lockdown companies to access their systems. If you are working from home, then make sure this antivirus.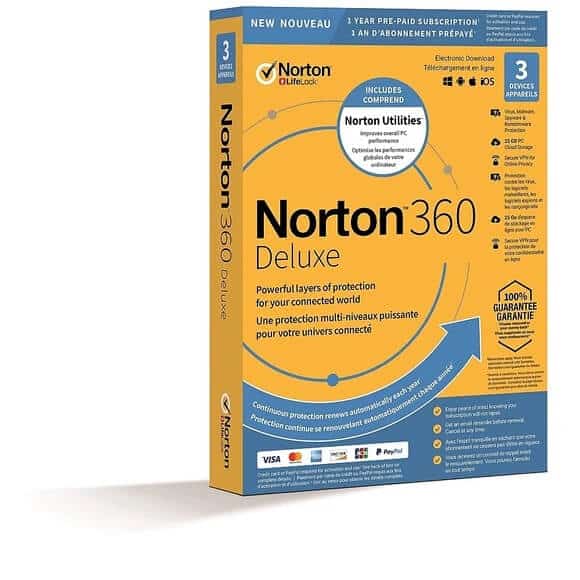 You can buy Norton 360 Deluxe at ₹1,799 for 1 year, which means you only have to pay ₹150 per month for complete protection from a cyber-attack. Buy it before hackers attack your system and you are getting a limited 40% OFF* discount. Also, you can buy other Norton anti-virus products in less than ₹1,000, but for better protection by the suggested one.
Benefits
Never slow down your system
Protect your system in real-time against the threats
Secure your private and financial details
Provides smart firewall support
Automatic updates and backups
Security check for download apps
Protect system against harmful threats
Also Read: How to order groceries during lockdown with JioMart
2. AVG Ultimate
As an alternative, you can use AVG Ultimate which offers similar features like Norton. But this antivirus is costlier than Norton. There is also a chance that you may feel that your system becomes slow after installing it. Like Norton 360 Deluxe it also provides you internet security.
If we talk about the price difference, then Norton 360 Deluxe is available at ₹1,799 for 1 year, while AVG Ultimate price is ₹2,643 for 10 devices. But if you only have a couple of systems the above-mentioned anti-virus is perfect for you.
3. Panda Dome Complete
Panda Dome is also one of the premium antivirus available in the market and it can offer, you features of both the above-mentioned antivirus. As by name you can identify that it can protect your system completely from all the threats. This anti-virus is good for high-end users because it is costlier than both the Norton and AVG.
The price of Panda Dome Complete is ₹2,879.49 and its Premium version is available at ₹4,799.49. If you are a normal user like you work from home or having important information in your system, then from above you can buy Norton or AVG antivirus.
If you like this article, then please share your views with us. Also, see Jio work from home plan. If you have any suggestions, then you can share with us in the comment section below this post.
Connect with us on Facebook and Twitter. Thanks a lot for reading this article. Join our Telegram Channel or you can download Flipshope extension for the latest tricks and offers. For any queries please Whatsapp us on 9999488008.