'Netflix', a popular on-demand media streaming facility comes to India at the right time.
On Wednesday, at CES 2016, Netflix announced that it now available in most of the countries but the service is not available in China. The announcement was made netfix , CEO 'Reed Hastings'.
Netflix also said that it has big plans for 2016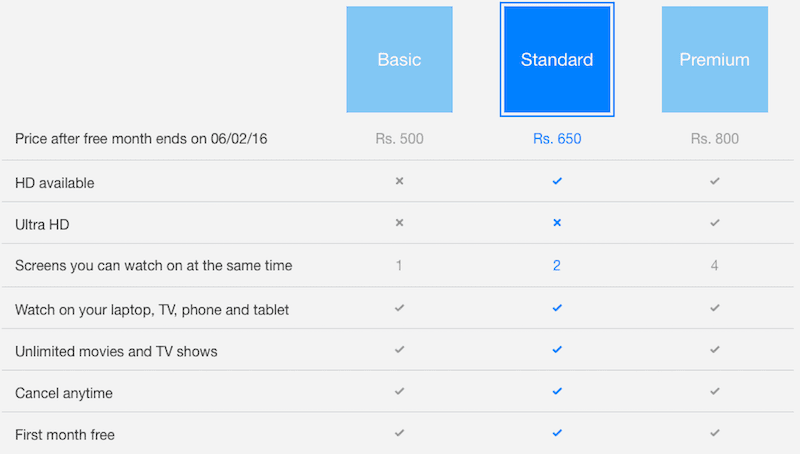 It's demand plan starts from Rs 500 per month for watching SD content. Rs 650 per month to watch HD content and Rs 800 for viewing 4k quality content.
Now Save Up To 70% Of Your Data using Chrome's Browser On Android
What you can do Netflix ?
You can stream online TV Shows and can watch Online Movies on demand with the help of Internet.
It is used worldwide and currently has 70 Million Members, which is said to increase by large amount till the end of 2016. This online streaming service is very popular in US, Japan, Australia, etc. and was not available in many Asian countries like India. But, at CES 2016, Netflix officially announced that their service will be available to more than 130 countries.
Any major competition ?
Yes, it will compete with Hotstar, which is very popular in India.