Looking at the condition of India's Capital – Delhi, Xiaomi launched a new purifier in India on Wednesday. Mi Air Purifier 3 an upgraded version of 2C, 2S and 1 is introduced in Mi Air Purifier series. Xiaomi stated, Mi Purifier 3 comes with various improvements over Mi Purifier 2S, including a HEPA(High-Efficiency Particulate Air) Class 13 filter as well touch OLED display. This Mi Purifier 3 comes with so many latest features to meet the demand of Indian market. When we look at the increasing air pollution in India this Mi Air Purifier 3 going to be demanding device. If you are looking for best Mi Purifier then read out complete post.
Mi Air Purifier 1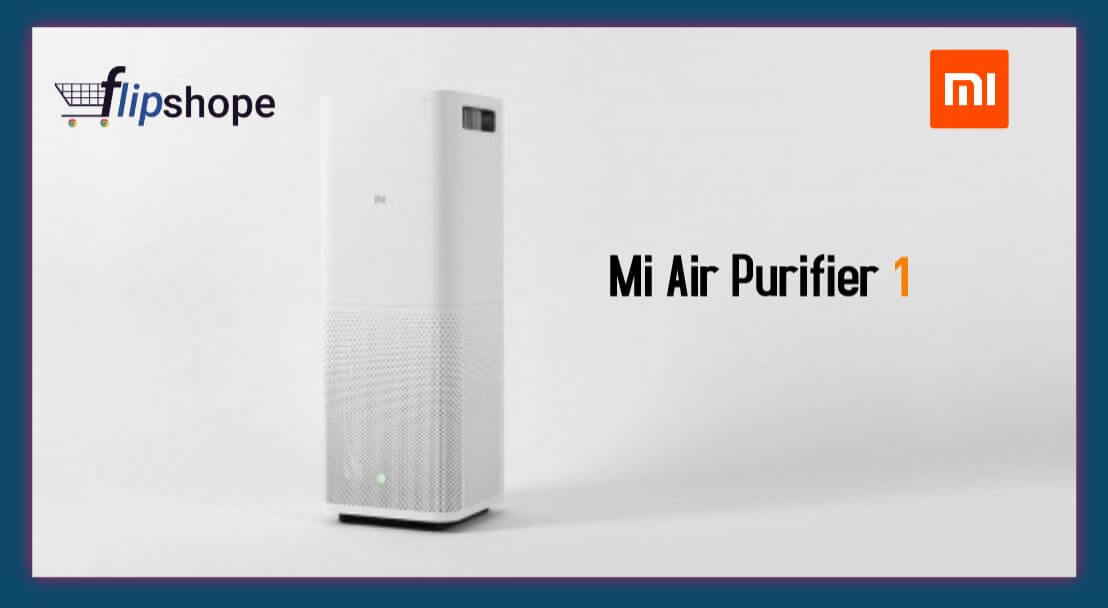 Mi Air Purifier 1 had launched in December 2014 by Xiaomi. It is a very modern and simple design device which pretty much fits in most homes. On top, there is a power button through which you can change different modes like Auto, Night, and User favorite mode which you can set on the app. It is having button on the rear side for controlling the lighting of front section. A light turns green to red when filter changing needs.
Mi Air Purifier 2C
Xiaomi Mi Air Purifier 2C had launched in October 2018 an upgraded version of Mi Purifier 1 comes with a price tag of 6,499 Indian rupees. It can filter 99.97% indoor pollution automatically with HEPA filter which is almost equal to 100% other than that it's having air quality indicator which measures the quality of air at three different stages first one is clean air, moderate, and severe pollution level indicator. You can change its filter within 10 seconds which is a very quick process, and it comes with dual filtration technology and can measure 360-degree angle air quality.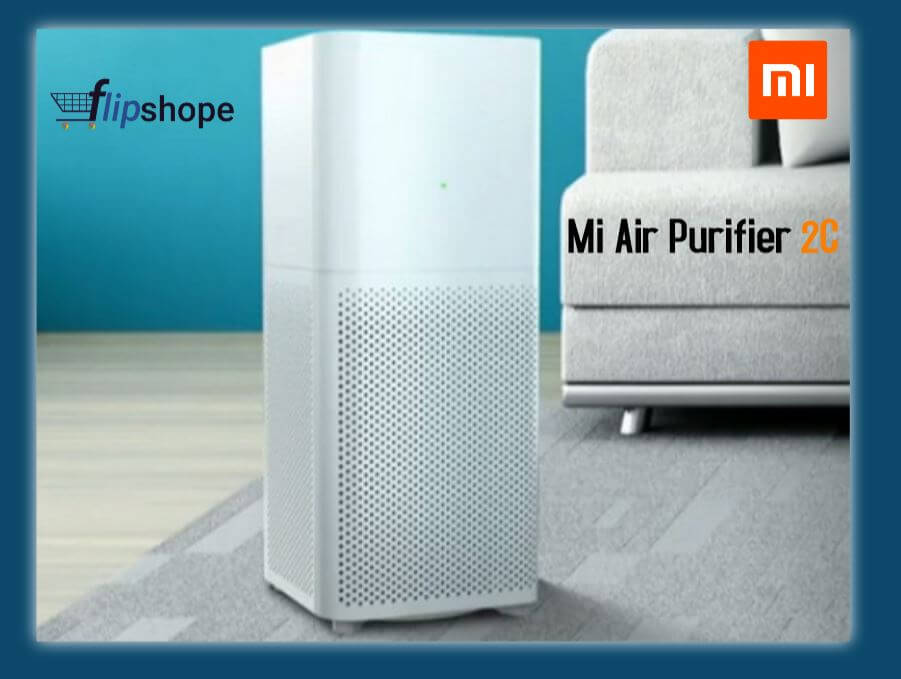 Mi Air Purifier 2S
The Mi Air Purifier 2S pricing is 8,999 rupees. On front, is having an OLED circular screen which is the main upgrade over Mi Purifier 1. In the bottom there are air intake vents, on the backside, there is a flap that you can open for dust sensor cleaning and filter change. At the top, a fan is there through which airflow comes outside and with that, there is power button and light sensors. On the screen, you can see details like filter percentage, current room temperature, humidity level, and mode activated. Mi Air Purifier 2S comes with triple-level filtration technology and you can also link Mi Air Purifier 2S with Mi Home App through which you can check all details on mobile.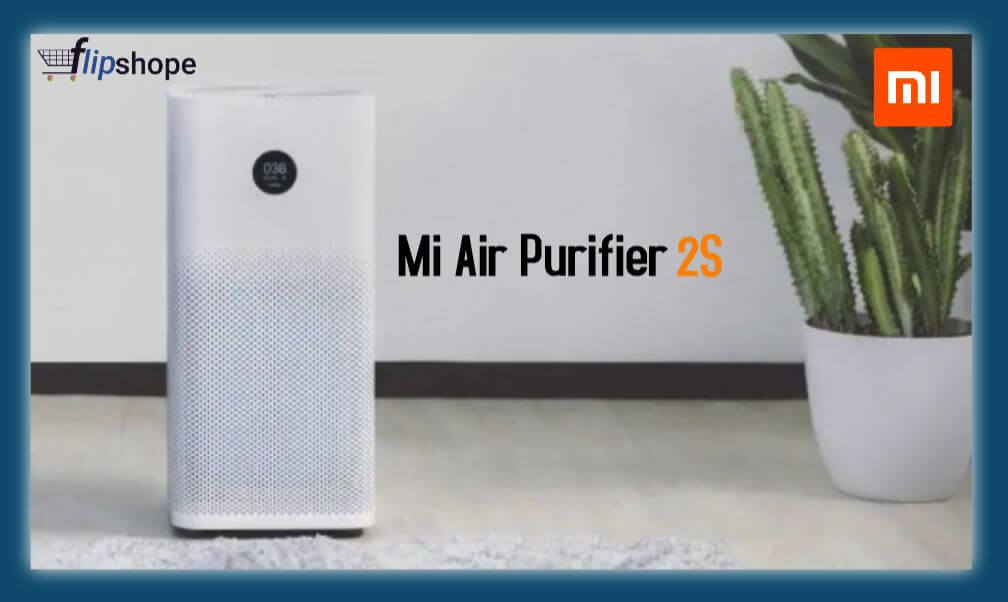 Also see:- Mi Watch Price in India
Mi Air Purifier 3
Due to the increasing air pollution in India, air purifier demand also increasing. That's why, Xiaomi has launched Mi Air Purifier 3 after its Mi Purifier 1, 2C and 2S which is obviously upgraded version from its predecessors. It comes with improvements over Mi Purifier 2S like HEPA Class 13 filter and Touch OLED display.

Mi Air Purifier 3 Price in India
Xiaomi Mi Air Purifier 3 is priced at a tag of 9,999 rupees, and you can buy it from Mi India, Amazon and Flipkart site. To remember, Xiaomi offers Mi Purifier 2C at 6,499 Indian rupees. Don't know when will Xiaomi stop selling Mi Purifier 2S but it's good in low budget.
Mi Air Purifier 3 Features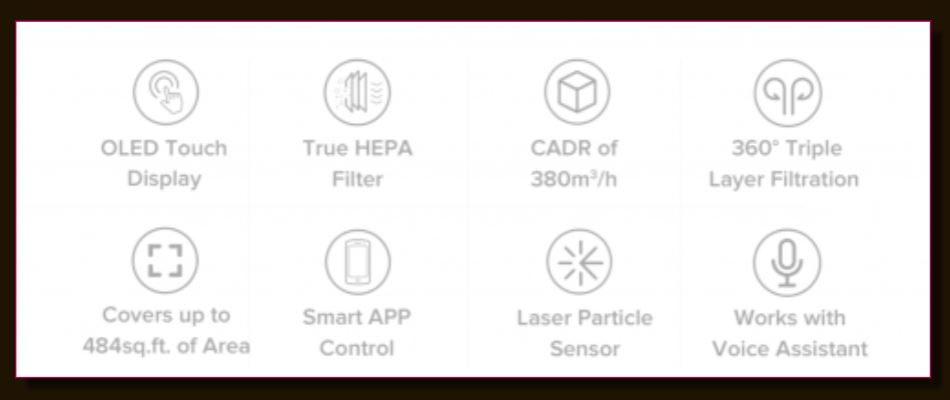 Xiaomi Mi Air Purifier 3 comes with OLED Touch Display, True HEPA Class 13 Filter with primary and activated carbon filter, 360 Degree Triple Layer Filtration, CADR(Clean Air Delivery Rate) of 380m3/h, Covers up to 484sq.ft. of Area, Smart APP Control, Laser Particle Sensor and also Works with Voice Assistant.
MI Purifier Reviews
If you liked this article (Mi Air Purifier), then please share it with your friends. Subscribe to our push notification service for more updates regarding this mobile. Share your reviews and for any suggestion or query feel free to mention in the comment.
Connect with us on Facebook and Twitter. Thanks a lot for reading this article. Join our Telegram Channel for the latest tricks and offers.