Apple has clarified on iPad OS 14 for Apple tablet. A first look appears at the software update at the Apple WWDC 2020 keynote. It's full of new features. However the users can download iOS 14 developer beta. An iOS 14 is Apple's next big iPhone update. Its final version lands in August or in September. The iOS 14 features update is free of cost. If the users want to use the public beta on their phones, they have to wait till September. However Apple is experiencing potential software problems. Some of the new specifications in iOS 14 include Widgets, Siri, PIP and more.
Widgets will be finally introduced on the home screen. Apple is bringing features from iPad OS to the iPhone like Picture-in-Picture (PIP). Siri will be smarter and will contain a design for visual makeover.
ALSO SEE | Top 5 UPI Apps
Features of iOS 14 Update
There are many Specifications and functions of iOS 14 update listed below.
1. Widgets :
Proper widgets will be introduced on iPhones with iOS 14 features. These will arrive in a number of sizes, and are more attractive than previous versions of iOS. Further Apple referred these widgets as "data-rich". Apple recognized the importance from the working of widgets on Apple Watch, and it wanted to implement the functionality across to iPhone.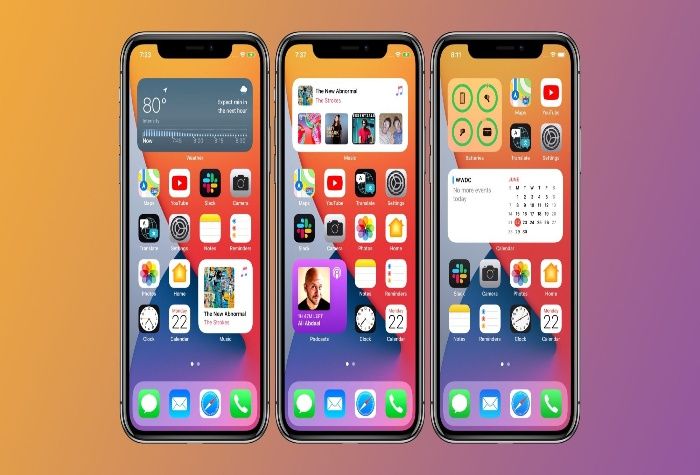 The users can pick different sizes. Also the widgets can now be used on the home screens and in normal view of the phone. The users can create stacks of up to 10 widgets to save the space on their Home Screen. Widgets are present in specific Widget Gallery on the iPhone. There is no info on the availability of widgets on apps. But Apple clarified the apps that include your clocks, Apple News, Weather, Calendar etc.
ALSO SEE | How to download movies using Utorrent
3. Augmented Reality Apps :
An AR app named Gobi will soon be available. As per the code, it will help users to get more information about the world around them. There are speculations that the AR app by Apple will be integrated into Apple Stores and Starbucks. The app will allow users to get more information about a product in an Apple Store by facing their camera towards it.
This iOS 14 feature could be the beginning of a trend in the smartphone industry. Also the users may see AR tech surfacing again in 2020-21.
3. iOS 14 features of Library :
A new feature called the App Library will appear at the corner of the home screen with iOS 14. This is a way of organizing the apps, and it files different services away without the intervention of users. All the social apps would appear in one folder. One of the Specifications shown on the WWDC live included all the Apple Arcade games. This will work automatically, and it'll only appear at the end of your home screens. Also the users can now hide specific apps that they don't want on home screens. However these apps will appear in the App Library.
If the users don't want people to know they got fast food apps on phones, then they can hide them. However they can find them in the App Library later. Lastly, the interface of receiving phone calls will change. It will not appear on full screen of iOS users. However a notification will now appear at the top of the screen. This means they can answer a phone call easily. Also they can ignore it and continue using the iPhone.
ALSO SEE | Amazon Liquor Delivery in India
4. App Clips :
App Clips is one of the new Specifications of iOS 14 Update in iPhones which will allow a user to use an app without downloading many files. Apple clarifies that these apps are "light and fast". One can access them through a card at the bottom of the screen. However they may utilize certain apps without downloading them from the App Store. Any tool can be unlocked using an app without downloading. App Clips can appear in a number of ways. They could appear if a friend refers to download an app through his link. Also the users can sort apps by frequently using apps where they have unread notifications and more. Apple is also issuing NFC tags that one can see in their daily life.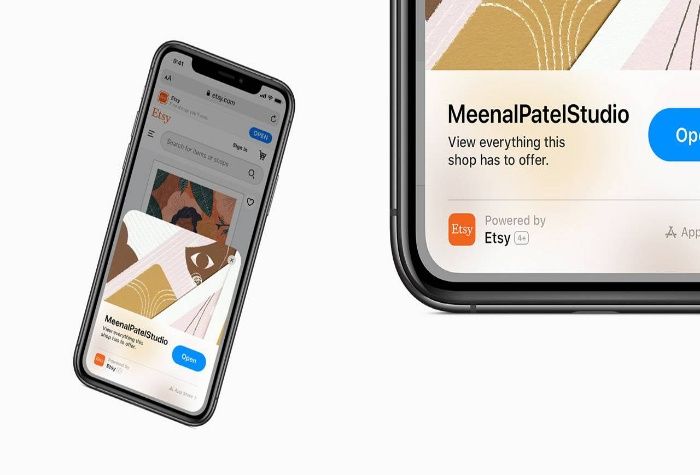 Consider there's one NFC tag on any tool. The users can tap the NFC tag. However they can immediately use the app without having to download it. This is similar to functions of Android. But iPhones will introduce these specifications. Till now, iPhone users viewed apps by scrolling on the home screen or by searching the apps directly. This upcoming iOS 14 feature will make browsing apps easier without downloading it.
5. Third Party Apps Support :
Apple plans to allow third-party wallpaper packs in the Settings app. It is one of the new Specifications of iOS 14 Update in iPhones. It may also allow new wallpaper categories to help users sort and apply wallpaper. With this iOS 14 features update, the users can make Google Chrome as default browser and Gmail as the default email app on their iPhone.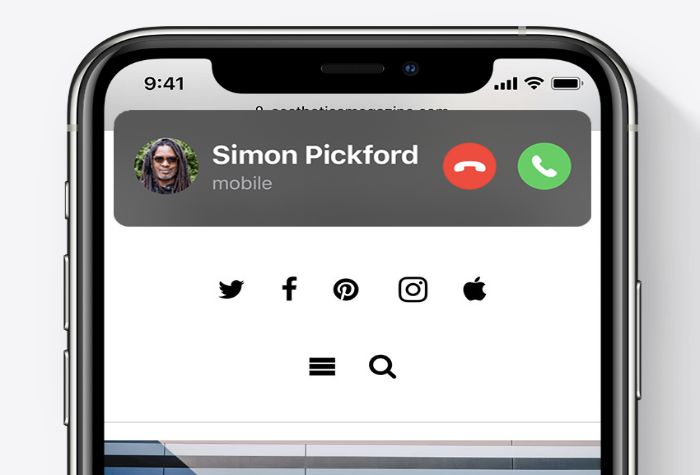 When the users receive a call it appears as a banner rather than using the entire screen. So they won't lose their browsing pages. A developer API will be observed so that apps like Skype can support incoming calls.
ALSO SEE | iPhone 12 Pro and Pro Max leaks and rumors
6. Accessibility :
Apple could include accessibility functions like sound recognition for a doorbell, fire alarm etc, for users with hearing disabilities. However Apple may introduce where the camera would detect and gesture for people with vision-related disabilities.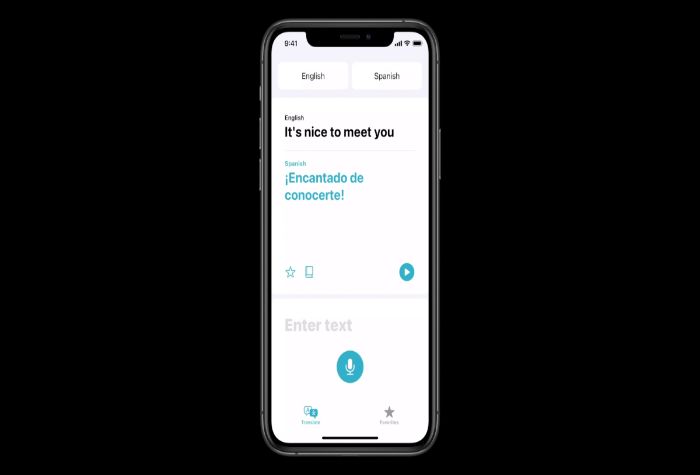 One can expect iOS 14 with system-wide support for the mouse cursor. In iOS 13, Apple added cursor, but it was hidden in Accessibility settings. In the update, Apple could make it more accessible.
7. iOS 14 Pencil kit :
Apple is planning to introduce a new Pencil Kit with iOS 14 that will allow users to fill text fields using Apple Pencil. This will be turned into standard text.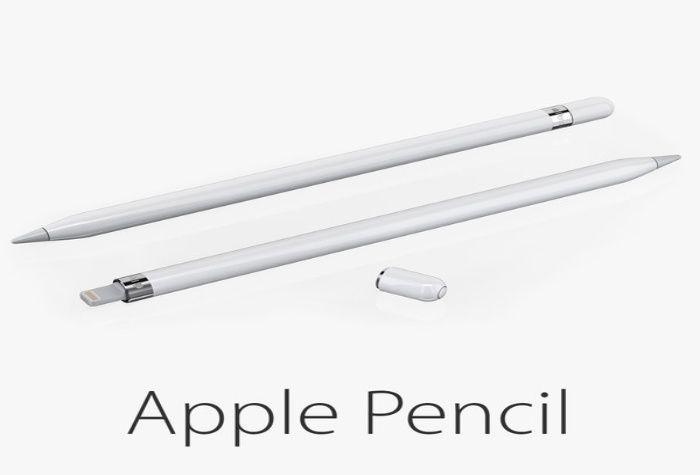 One can be happy with writing a message using Apple Pencil and sending it like a normal text message.
8. iOS 14 Siri :
Siri will be redesigned for iOS 14. Now the reactions from the voice assistant will not use the full display. But they'll appear as small notifications at the top of the iPhone similar to regular notifications.
This will make Siri easier to use on your iPhone. Siri will suggest opening the Starbucks app when a user enters a Starbucks Store, or Music app when he/she arrives at a gym. It is one of the new Specifications of iOS 14 Update in iPhones.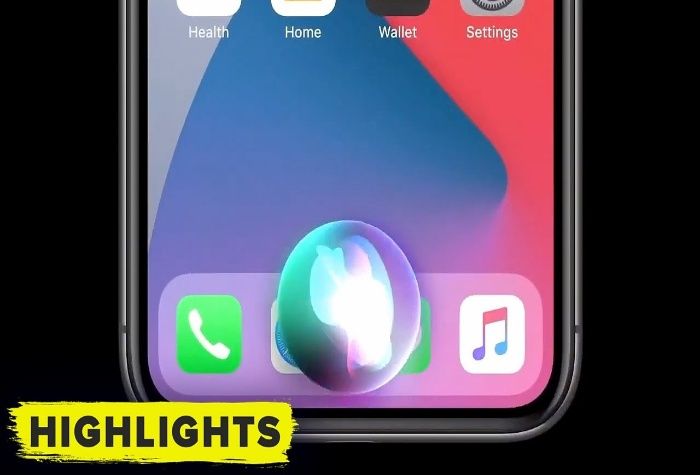 Apple also believes that there are number of upgrades which will make Siri a useful voice assistant than its previous functions. Siri will also provide accurate translations. It can now send audio messages too.
ALSO SEE | iPhone SE 2020 Specifications and Price
9. iOS 14 iPhone Messaging :
The Messages app is getting a number of updates, including the facility to pin conversations. If a user wants to always have a particular person at the top of the messaging app, now the user can have with the improvements. The improvements include 20 new hair and head wear styles for emoji that allows to better customize the character. There are also face masks for those who want the 2020 look. With iOS 14, the users can mark iMessage as unread, remember important messages and highlight them. It will be similar to the functions of Gmail and WhatsApp. It is one of the new Specifications of iOS 14 Update in iPhones. Apple will offer a new function to find the sent iMessage. However, the deleted message will be visible to both the sender and recipient of the chat.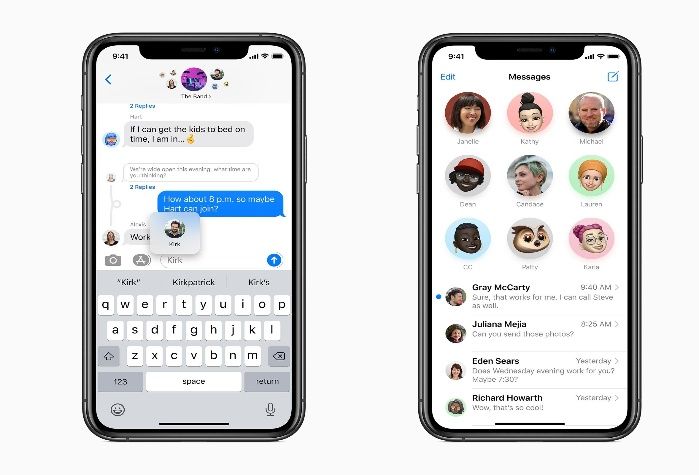 Also the messaging groups are getting improvements, including inline replies for specific messages and @ mentions that allows it to work like Slack similar to Whatsapp.
10. Maps :
Apple claims that Apple Maps is the best way to explore the world. There are new improvements that were mentioned in WWDC that include Guides, which talk about an editorial content about a place. Now one can get the information from the Maps app similar to a travel book. Also it can be useful to Cyclists as Maps is getting improvements including the search for quieter roads or cycle lanes. It will tell the cyclists if there is a steep incline. It is one of the new Specifications of iOS 14 Update in iPhones. These cycling features are only in New York City, Los Angeles, San Francisco and some cities in China. But Apple said this function will arrive other cities around the world soon.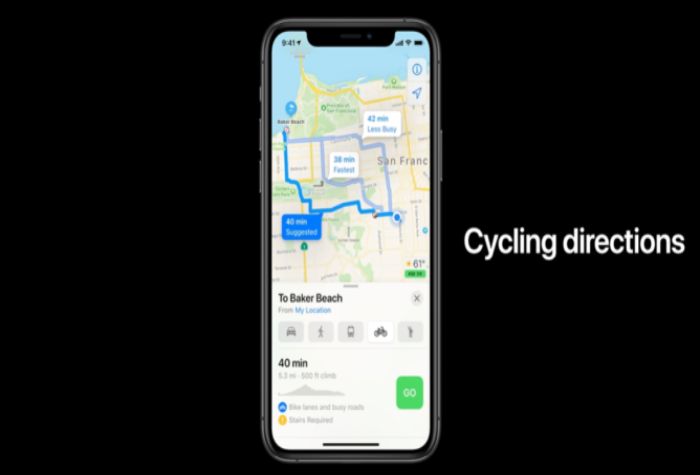 If the users have an electric car, there are also now specific routes within Apple Maps and the app will specify the location of charging stations in their journey.
11. Picture-in-Picture :
The new update will include better picture-in-picture functionality. It will allow to continue watch a video and use other apps. If anyone gets a message on iPhone in the middle of a TV show, they can reply it. The users can also resize the Picture in Picture window by pinching the video to make it bigger or smaller. The users can keep the video window in any corner of the screen by dragging it.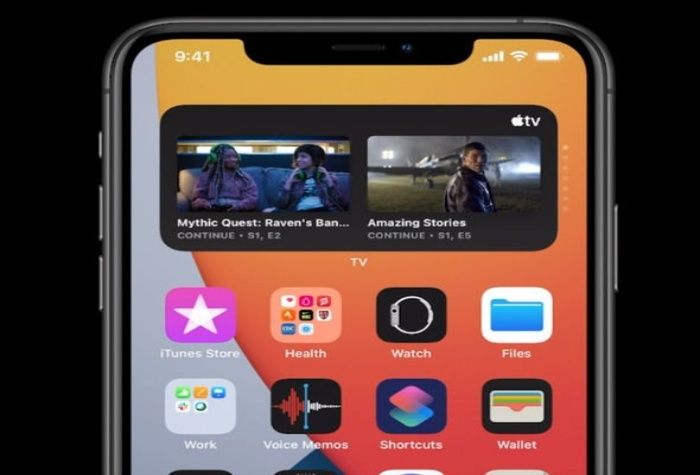 12. Car Play :
This is specifically approved for the upcoming 2021 BMW 5 Series. But this function will arrive other car models in the near future. Apple did not confirm any models or manufacturers yet. But this can excite some car manufacturers.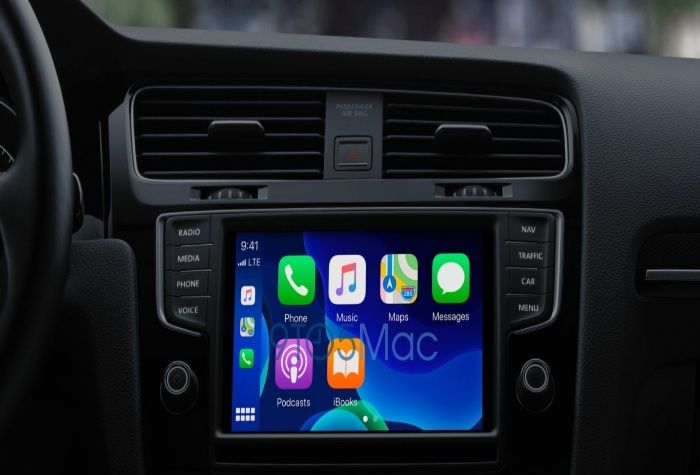 13. iOS 14 Privacy :
Apple allows privacy with iOS 14. It requires all apps to obtain permission from the users before tracking them. In addition, the users can share their approximate location with apps rather than the exact location.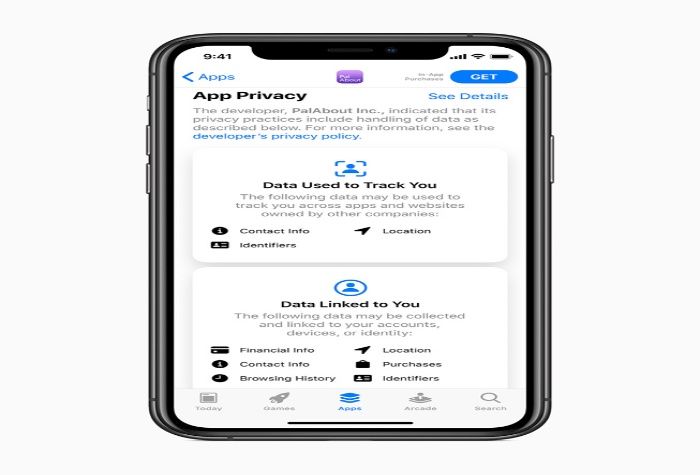 14. Smart control :
iOS 14 will also have control over smart home with the help of smart home controls available at control center. The app will offer automation suggestions. So the users may not manually control devices.
ALSO SEE | ASUS ROG 3 Phone Leaked Specs
15. Compatible Phones :
If the phone is the iPhone 6S (from 2015 and new versions) then the phone is eligible for the update. The other phones which can get the update and can download iOS 14 are iPhone 7, iPhone 7 Plus, iPhone 8, iPhone 8 Plus. Also iPhone X, iPhone XR, iPhone XS, iPhone XS Max, iPhone 11, iPhone 11 Pro, and iPhone 11 Pro Max.
iOS 14 Release Date in India
The iOS 14 public Beta will be introduced in August or September. Further iOS 14 will officially arrive with Apple's event, wherein it may release along with iPhone 12 series.
If you like this post (iOS 14 features), then leave a comment below this post. We are always ready to help you in case of problems you are facing. Also, don't forget to share it with your friends. For the latest updates, bookmark our website and keep visiting us.