Almost every one of us uses a Mobile phone and most people use phones operating on Android OS, so today we are going to check how to save mobile data on Android phones. So, we might be Enjoying the cheapest data in the world but still, it's not so cheap for the middle class we usually keep mobile data on all the time and then we wonder where all the mobile data is going the answer is simple your phone and the apps in your phones are using that data even if your phone is not active. Today we are giving tips so that you can save data on mobile.
Related: Indian Social media apps | Top 6 Made in India Apps
How to Save Mobile data
Mobile data flow like water if you keep your data on all the time because it does not matter if you are using your phone or not the apps and the phone always using the data in the background, however, you have all the options and you can save data on Mobile read ahead to know how you can do that.
Auto Update Apps (Google Play Store)
I hope you all have used or at least heard of Google Play Store, it is the official app store for android phones by google you can download apps, check all the installed apps, and also you can update all the installed apps from the Google play store.
Google Play store has 3 options for you when it comes to updating installed apps to the latest version and those three options are as followed:
Over Any Network

Over Wi-Fi Only

Don't Auto-Update Apps
So, if you choose the 1st option you are giving permission to auto-update apps at any time or on any network be it mobile data or Wi-fi and in that case, if you use mobile data then you'll never know when an app gets updated and you lose data. So always select option 2 or 3 and that how to save mobile data.
Related: Best Android Browsers | Best Browsers and features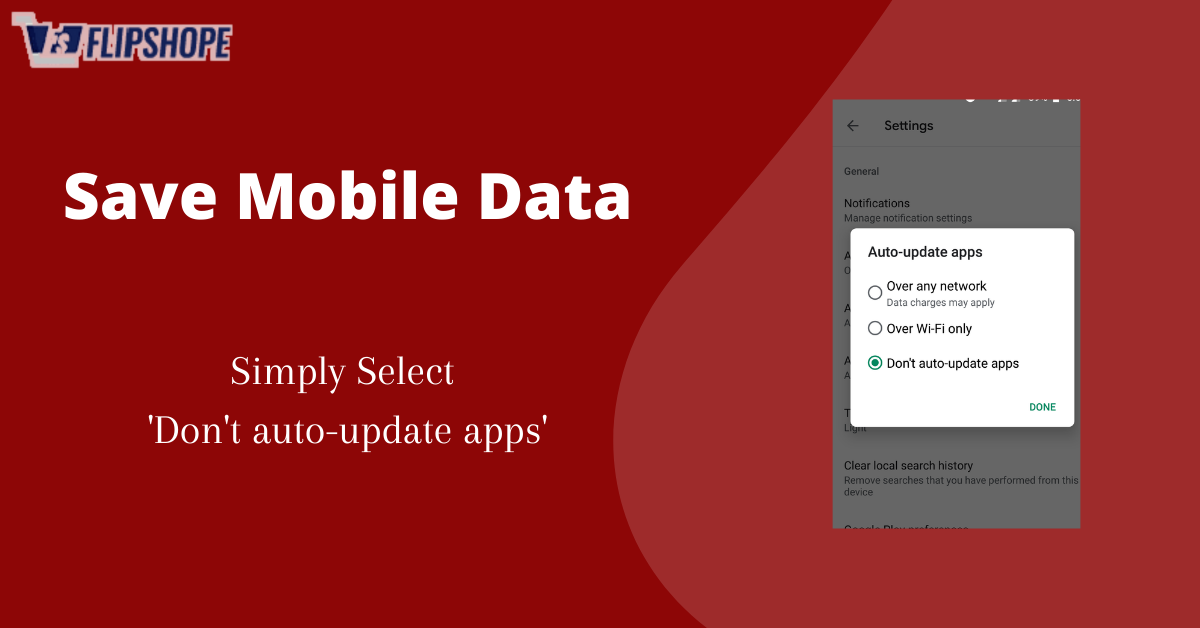 Lite Mode (Browser apps)
We all use Browser on our phones and we have so many browsers available but the best ones are which give us a chance to save data on Mobile even when we are browsing, yes that is totally possible and you can do that by turning on Data Saver mode or Lite mode of your Browser app.
Many browser apps have inbuilt data saving options and you can turn it on to save data the impact will be negligible for some websites while some can give you a very light version of every page but that usually happens when you open a text rich site with no visual content or less visual content.
Browsing Apps with Data Saver Options:
Google Chrome

Opera

UC Browser Etc.
Android Go or Lite apps
Some of the android apps are so big and these apps also eat so much mobile data in the background that people wonder how can an app have this much data consumption even when we have not used it. But do not worry the solution is already here for this problem.
The solution to this problem is Android Go and Lite Apps, these Go and Lite apps are small and data-efficient versions of big apps you can use them to save Data on Mobile, and when someone asks you how to save mobile data you can suggest the same to them.
Some android Go and Lite apps:
Facebook Lite

Maps Go

Instagram Lite

Spotify Lite and more
Related: Sandes App | Best Whatsapp alternative?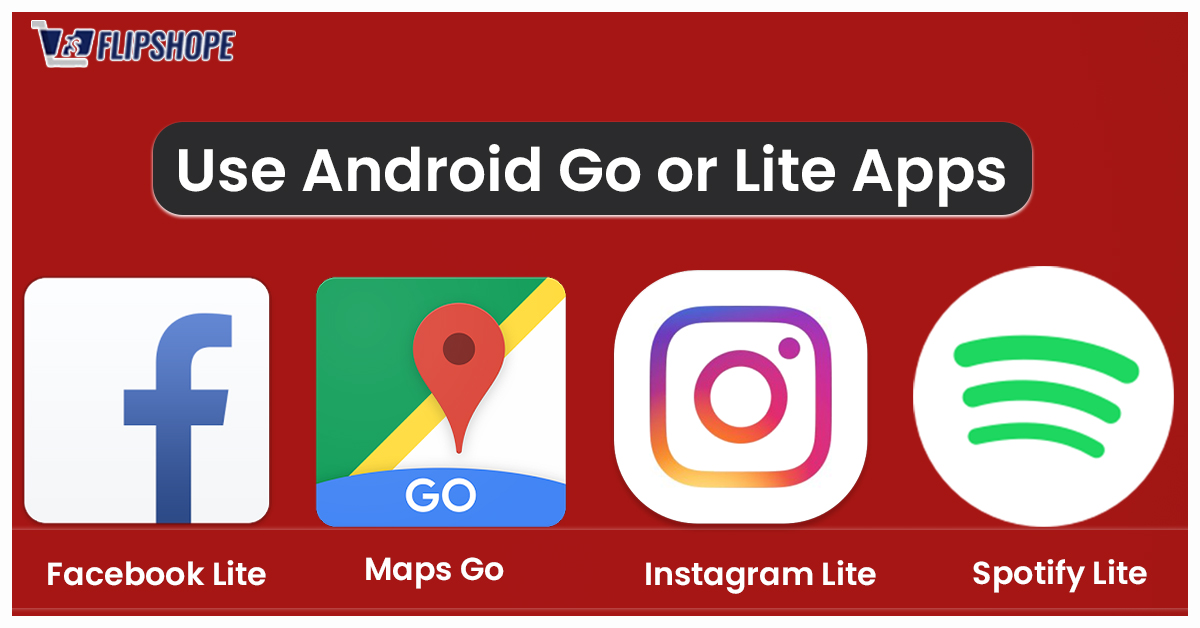 Restrict or Turn off Background Data
Android apps which use Data can be dangerous for your Mobile data these apps not only use data when you are active but also when using data in the background, but do not worry you can easily stop this completely or restrict background data use.
You can do this by going to the network setting of your phone where you will see data usage click on that and there you'll find all the apps and data usage by then you can click on the apps and turn off or restrict background data use of each app, however, this can affect app functionality but you'll save mobile data.
Streaming apps over
Wi-Fi:
Today we are using many streaming apps for watching Movies or Series and so each movie or series we stream consume our data and that data is consumed according to the quality of video like if we watch in 320p the data consumption will be medium and if we watch in HD the consumption will be high.
Streaming Apps also consume data in the background but we already checked how to turn that off but to make our Mobile data use minimum we should always watch Movies and Series on Wi-Fi.
5 tips We should use to save mobile data at a Glance:
Turn off auto-update apps

Use Lite Mode on Browsers

Use

Android

go or lite apps

Restrict or Turn off background data use

Use Streaming apps on Wi-Fi Network
Related: Video Editing Apps for Android | top 10 apps with best features
Conclusion
Mobile data have limits and people usually wonder how to save mobile data and so we always try to save it, but we also want to enjoy our phone apps so we should look for some ways to make sure we save data and also use apps in this article w have shared tips related to the same so that you can enjoy apps but at the same time you save your mobile data.
Now you know How to save mobile data so enjoy long battery life and save all the extra battery time you can save for more longer time.
If you like this article (How to save Mobile data) then, please share your reviews with us and if you have any suggestions then also please share them with us in the below comments.
Connect with us on Facebook and Twitter. Thanks a lot for reading this article. Join our Telegram Channel or you can download Flipshope extension for the latest tricks and offers. For any queries please Whatsapp us on 9999488008.