Almost everyone has a mobile phone nowadays, and most people are using Android smartphones. Today we are going to check how to save mobile data on Android phones. So, we might be Enjoying the cheapest data in the world but it's not so cheap for the middle class. We have this habit of keeping mobile data on all the time which drains the battery as well as data. so let's start with one simple tip 'Turn your mobile data off when it's not in use'. That's just one tip you can check more tips to save data on mobile below.
Indian Social media apps | Top 6 Made in India Apps
How to Save Mobile data
Mobile data flow like water if you keep your data on all the time. It does not matter if you are using your phone or not the apps keep on using data even if your phone is in idle mode. That is an easy tip and we are sharing more tips with you that will save you lots of data so read ahead to know how to save mobile data.
Auto Update Apps (Google Play Store)
I hope you all have used or at least heard of Google Play Store? it is the official app store google, you can download apps in your phone from this store. App store also gives you the option of updating the apps and you get 3 options in setting for that:
Over Any Network

Over Wi-Fi Only

Don't Auto-Update Apps
When you select this 1st option you give permission of updating apps when a new update comes and use Wifi or mobile data whichever is available. 2nd option give the play store permission of updating the app only when you are on wifi. 3rd one is a direct no for auto-update.
Tip For saving mobile data: Go to play store and select 3rd option you can easily update apps manually and that way you can even select apps which you want to update.
Best Android Browsers | Best Browsers and features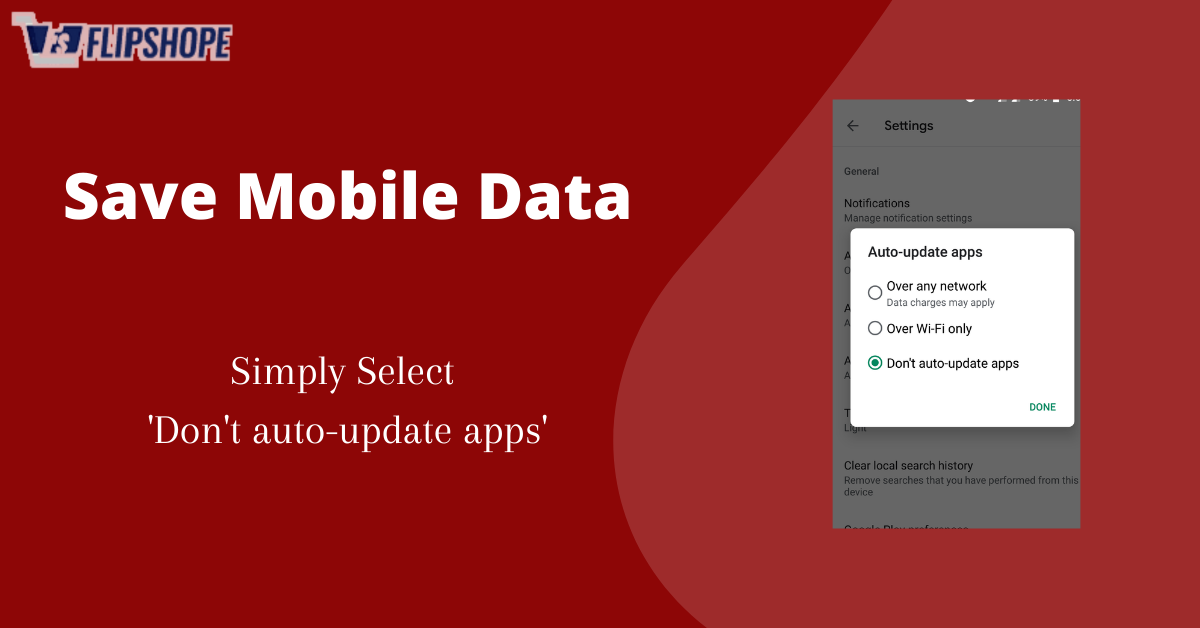 Browsing
Everyone needs a browser on smartphones and we use it almost daily. Nowadays browser apps are getting so many new updates and many not useful features. Browsers are becoming heavy and eating battery and data both. however, we can see now companies are coming up with data-saving modes and lite modes to save users' data.
Tip for saving mobile data: Use lite mode or data saving mode its's totally smooth and do everything you want in less data. Read ahead to know how to save mobile data easily.
Android App
When we use android phones we need apps even for making calls or sending messages and. Android is gaining power and so are then android apps. Android apps are becoming heavy in use and in terms of size as well. However, companies are now given the option to switch to a lite app or go app. these lite versions and go version work pertly and help using in saving data.
Tip for Saving mobile data: Use the lite version of popular and that'll help you save data some of the popular lite version apps are:
Facebook Lite

Maps Go

Instagram Lite

Spotify Lite and more
Sandes App | Best Whatsapp alternative?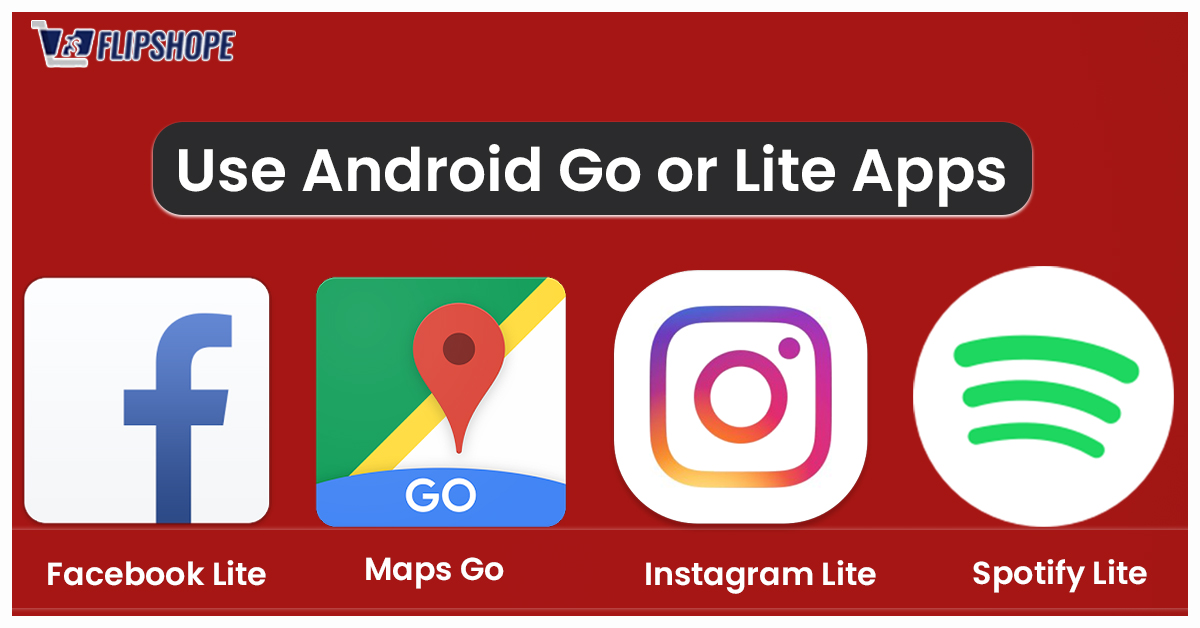 Apps Auto-launch
Android is getting so many apps every day and many of them are useful and so f=we just download them. Some apps come in use once in a while and some we use often but not daily. Apps Auto-launch is a feature of android, which keeps every app active in the background even if we do not use it.
Tip for saving mobile data: Go to setting and open Auto-launcher and turn it off for every app that you do not use or is not important for you.
Streaming apps
If you have an interest in movies and series then you might also have different streaming apps. Streaming apps are good and easy to use you can watch your favorite movies and series on these apps. You get many quality options when you watch videos.
So, these are some tips on How to Save mobile data…
Tip for saving mobile data: Watch Movies and Series when you are connected with wi-fi to save mobile data or watch in medium or low quality.
5 tips We should use to save mobile data
at a Glance:
Turn off auto-update apps

Use Lite Mode on Browsers

Use

Android

go or lite apps

Restrict or Turn off background data use

Use Streaming apps on Wi-Fi Network
Video Editing Apps for Android | top 10 apps with the best feature
Conclusion
We use mobile phones but we want to save mobile data. Today smartphones have no use without mobile data. In this article, we have given out some very easy tips for saving mobile data so that you can enjoy your smartphone fully. finally, you get your answer on how to save mobile data if you have any more tips or any suggestions then tell us in the comment section.
If you like this article (How to save Mobile data) then, please share your reviews with us and if you have any suggestions then also please share them with us in the below comments.
Connect with us on Facebook and Twitter. Thanks a lot for reading this article. Join our Telegram Channel or you can download Flipshope extension for the latest tricks and offers. For any queries please Whatsapp us on 9999488008.