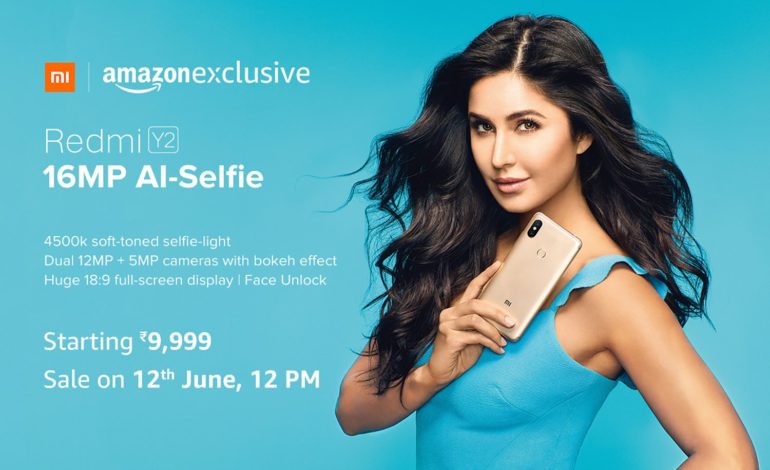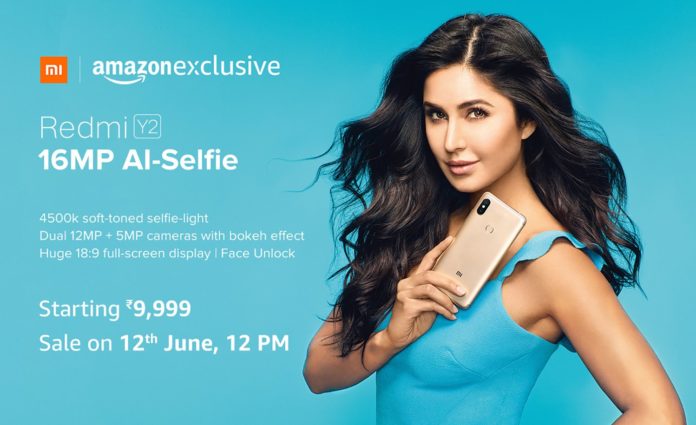 Is there anything that Xiaomi haven't done in the Indian mobile market. They have released many mobiles in the past 3 years and now one can simply choose any type of Xiaomi mobile based on the budget or pricing. Xiaomi has come a long way from competing with other mobile brands to competing with their own models. Although Redmi Note 5 Pro mobile craze is still the same yet they have launched Redmi Y2 on Amazon by focusing on selfie camera and other features. So here I am providing each and every step on how to buy Redmi Y2 flash sale mobile on Amazon to why you should or shouldn't buy Redmi Y2. Announced: Redmi Y2 Next Sale Date on Amazon & Mi Sites
Trick to Buy Redmi Y2 Flash Sale Script [
Recommended

]

First of all, we are very sorry to inform that we can't provide any Amazon flash sale products auto-buy script from Flipshope Extension. If you want to buy Redmi Y2 from Mi site then skip this section. If you want to buy from Amazon site then read ahead and install Amazon Flash sale extension. This extension holds 4.5-star rating from 60k active users. Follow this steps to buy Redmi Y2 mobile
Download and install Amazon Flash Sale Extension which is made only for Amazon products.


 

–>

Once you install the extension you will get an icon in the search bar just click on that.
Now it will redirect you to a page where you need to opt-in for Redmi Y2 flash sale.
Simply choose Yes and Add to Cart options and click on Save
Then you will receive a confirmation message like this

"You have registered successfully, be ready with your laptop at the time of sale"

Now visit Redmi Y2 sale page on Amazon where you will notice a pop-up
Well, that's it at the time of Redmi Y2 sale open Amazon site and make sure you log in.
As soon as the sale starts this extension will add the product to cart
Unlike Flipkart here you will get 15 mins to complete the payment.
Solved: How to Buy Redmi Note 5 Flash Sale Mobile on Flipkart
How to Buy Redmi Y2 Flash Sale mobile on Mi Site
With Flipshope extension you can only buy Redmi Y2 from Mi site.
Here is the link to install Flipshope Chrome Extension to buy Redmi Y2
After installing the extension a new icon will pop-up on the chrome search bar.
Just click on that. No need to login to Flipshope section
Visit the Flash sale section and choose any of the two Redmi Y2 flash sale mobile options
Now visit Mi Site Redmi Y2 sale page where you will notice a pop-up
At the time of sale just open the sale page then Flipshope will add the product to cart
It will pre-select the mobile which you have chosen on the extension
Complete the payment to buy Redmi Y2 flash sale mobile.
Redmi Y2 Specifications
| Price |  9999 Rs & 12999 Rs |
| --- | --- |
| Display Size |  5.99 inch |
| Processor |  Qualcomm Snapdragon 625 Processor |
| RAM |  3 GB & 4 GB |
| Primary Camera |  12MP + 5MP |
| Front Camera |  16 MP |
| Memory |  32 GB & 64 GB |
| Battery |  3300 mAh |
| Quick Charging |  NO |
| Android Version |  Android OS, v7.1.2 (Nougat) |
| Comments |  Face unlocking and Bokeh effects on camera |
100% Working Trick of This Extension for Nokia 6 Flash Sale:
Redmi Y2 Flash Sale Buying Links from Amazon and Mi.com
Redmi Y2 Next Flash Sale Date:
If you are new to buying the flash sale mobiles then let me tell you one thing here. Every flash sale mobile usually comes in the sale once or twice a week. Since this is a new mobile the Redmi Y2 next flash sale will happen once in a week. As the first flash sale set to go live on 12th of June which is Wednesday. So if you miss the last sale or here for search Redmi Y2 next sale date then keep yourself updated that every Redmi Y2 flash sale will go live on Wednesday at 12 PM on both Amazon and Mi sites.
Redmi Y2 Next Flash sale Date: 26th June 2018
[thb_gap height="25″][thb_title title="Redmi Y2 Offers on Amazon & Mi Site Flash sale"]
[thb_gap height="25″][thb_title title="Redmi Y2 Features"]
[thb_image animation="animation fade-in" image="11394″]
Back when I heard about the Redmi Y2 launch I was expecting another budget mobile with the already available features. But this face unlocking feature on Redmi Y2 mobile which is priced below 10k Rs makes it even more interesting.
[thb_image alignment="right" image="11395″]
Xiaomi first introduced Snapdragon 625 chipset on Redmi note 5 Pro mobile. Now they made it available for Redmi Y2, this processor isn't available on other mobiles which are even priced more than 10-15k. So this can be one good reason to buy Redmi Y2
[thb_image image="11393″]
Redmi Y2 comes with 5.99 inches full HD display. This is fair enough for this budget mobiles. Honestly, this display is no different when compared to other Xiaomi mobiles. So not many big changes in this section but it offers 18:9 aspect ratio display for a better experience.
[thb_image alignment="right" image="11392″]
When I first saw Xiaomi Redmi Y2 mobile even before it's launch the only thing I found very interesting is the design. I have seen Redmi Y2 from the back side it offers a borderline this looks so good on the gold version. So if you are the one buying Redmi Y2 then it feels so good to hold.
[thb_image image="11396″]
Without a doubt, this is the main reason why many people gonna buy Redmi Y2. Perhaps this is the only budget device which offers Artificial Intelligence powered selfie. Redmi Y2 comes with the 16MP front-facing camera.
[thb_image alignment="right" image="11391″]
A dual camera lens at the cost of 10k and which can even offer bokeh mode. Now you can take the DSLR quality photos by using Xiaomi Redmi Y2 rear camera lenses. It comes with 12MP+5MP and you can blur the background with one click.
Why you should Buy Redmi Y2?
If you are planning to buy the best budget mobile with awesome specifications then you may consider buying Redmi Y2. Because at the cost of 10k it offers a Dual camera, 18:9 full-screen display, 16MP front camera, Snapdragon 630 and so much more. This device isn't suitable for heavy mobile users although the camera specs seem to impress but the pictures aren't looking good in real.
Why you shouldn't buy Redmi Y2?
If you are thinking to get an upgrade from the old mobile then this isn't the device you looking for. In the times of bezel-less and flagship mobile, this is just another budget mobile from Xiaomi. The people who are looking for a flagship mobile at the cost of 15-20k then you may need to wait for Redmi A2 because that mobile offers iPhone X look and with many flagship features. All of them at the cost of 15-20k.