Go India Offer, Google Pay Go India Offer, Google Pay Go India Collect Tickets Visit India Offer, Go India Google Pay Offer, Google Pay Offer 2020, Go India G Pay Offer, G Pay Go India Offer – Hello Flipshope readers, I hope you all are enjoying this festive season of Diwali offers. Like the previous year's G-Pay Cake offer, Google Pay this year also comes back with another interesting offer just before the Diwali festival. Under this offer, you will Earn Rs. 101 – Rs. 501 by virtually visiting all the cities of India. But you need to complete the journey on Google Pay Before 25th November 2020.
Also See: Play PayTM Diwali Tambola| Win upto Rs. 11,000

Google Pay Go India Collect Tickets Visit India Offer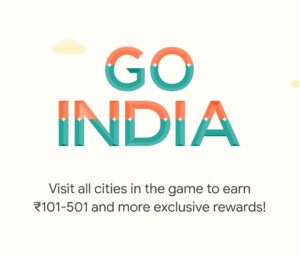 What is Google Pay Go India Offer? :

Google Pay Go India Offer is a virtual cultural event that is planned inside the Go India game where you can explore all the cities of India. To get this offer you just need to update the Google Pay app and join the beta program. After you can play this game and by visiting all cities of India you can win up to Rs. 501 In Bank Account directly. Even, you just need to Collect GPay Go India Tickets and the GPay Go India Kilometer (KM) to collect the scratch cards. You can visit the designated cities during an event to collect bonus photos, or KM or city tickets! But each virtual cultural event will is available only for a limited time period.
Related: Top 8 Best Offline Android Games
How To Enable Google Pay Go India Offer? :
Firstly you need to Install or Sign Up on Google Pay Referral Link.
After that go to the Play Store and click the on 'Join Beta'

After Joining Beta, You will see an option to update GPay and just update your GPay

Done! Now you have successfully enabled the offer.
Related: Top 10 Popular Google Doodle Games
How To Collect Google Pay Go India Both City Tickets and Kilometers To Visit Cities Of India? :
First of all open GPay and visit GPay Go India from Spend & Win Tab.

Tap on Go India 'Enter Game' Button.

3. You need to collect GPay Go India Tickets so click on the 'Start Playing' Button.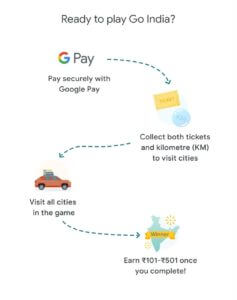 4. Now you need to select 'Starting Point' from any points – Amritsar or Bengaluru. Here I have selected Bengaluru and then just Tap on the 'Let's Go' button.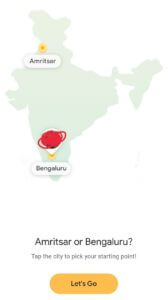 5. Next, click on the 'Gift Box' to Get First City Ticket and KMs.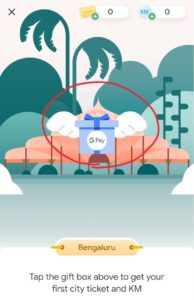 6. Here each user will get 2 City Tickets. And I got Chennai and Visakhapatnam and then Move to Next. You need to Tap on any one ticket during the Go India Game to find out how you can collect more tickets.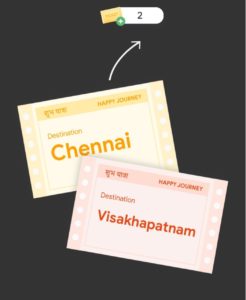 7. Most importantly, you can travel up to 3000 KM. However, you can tap on KM Icon from the Go India dashboard during playing the Go India Game to find out how you can earn more KM.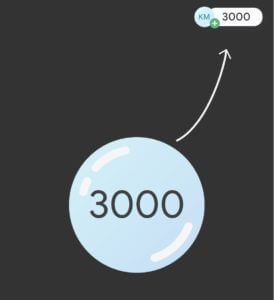 8. Move to Dashboard and Tap on Chennai.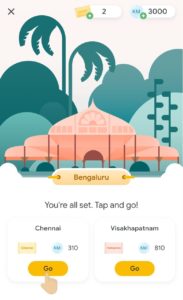 9. To earn more city tickets and KM, you can share your collected photos with friends.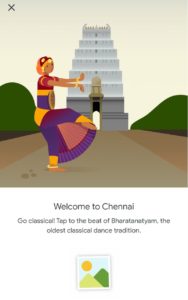 10. Just use the remaining Ticket and again follow the same procedure.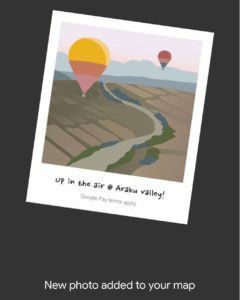 11. Go back to the Dashboard and Tap on the Ticket Icon to get collect one extra Ticket.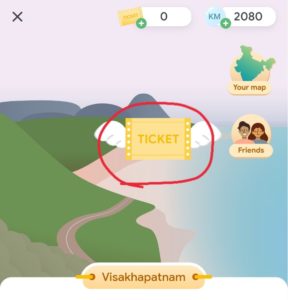 12. You can also request for the Tickets from your Friends or by Completing Google Pay Offers.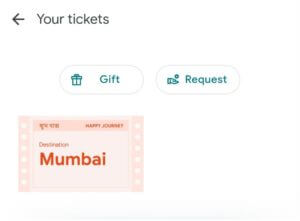 Related: Play Flipkart Power Play Game and Win GVs & more

How to collect a city ticket? :
There are so many options to collect city tickets. Just follow any of the below ways:
Make a mobile recharge on Google Pay.
Purchase Play Store recharge codes on Google Pay.
Pay to a Google QR code at a local shop or online store.
Pay for DTH or household bills on Google Pay.
Share a photo or the Go India map
Request a city ticket from your friend
Related: Play Flipkart Fake or Not Quiz & Win Assured Prize
How to collect Kilometres (KM) :
The maximum you can get up to 1000 KM daily. To visit the desired city you need to collect KM. There are various ways to collect KMs.Collect KM to visit your desired city. Most of the actions resulting in collecting KM can be done just once every day.
Morning Gifts
Use Google Pay to pay your friend on Google Pay
Do a bank transfer on Google Pay
Pay to another user's UPI ID
Gift a Go India city ticket to a friend
Share a photo or the Go India map
You can help your friends to collect KM

Google Pay Go India Offer Details and Term & Conditions
This offer is subject to your compliance with the Google Pay Terms of Service.
The game is live till 25 November 2020.
The maximum you can collect 1 city ticket or KM for paying to the same merchant or person in a day.
KM will expire within 48 hours if not collected in the game.
You can only visit the cities listed in the game during the Go Indi Offer Period to earn rewards.
You must successfully earn a city ticket or kilometers ("KM") to visit cities within the game.
City tickets will only allow you to travel to specific cities within the game. The earned ticket can be used to visit a specific city virtually.
KM enables you to travel between cities and you can visit a city of your choice from the present city location only if you have enough KM.
If you like this article then, please share your reviews with us and if you have any suggestions then also please share it with us in the below comments.
Connect with us on Facebook, Instagram and Twitter. Thanks a lot for reading this article. Join our Telegram Channel or you can download Flipshope extension for the latest tricks and offers. For any queries please Whatsapp us on 9999488008.