INSTALL NOW:
Download the Latest
Flipshope Extension
from here. This is temporary we will be back with the main one very shortly.
Samsung will be soon releasing mobiles in its new C series, specifically the Galaxy C5 and Galaxy C7. The price and specifications of the mobiles have been leaked in China. Galaxy C5 is reported to be priced at CNY 1599 (approximately Rs. 16,200) and Galaxy C7 will be priced at CNY 1,799 (nearly Rs.18,500). Android Headlines has reported that both Galaxy C5 and Galaxy C7 will support dual SIM, measure 6 to 7 mm in thickness and be covered in metal body.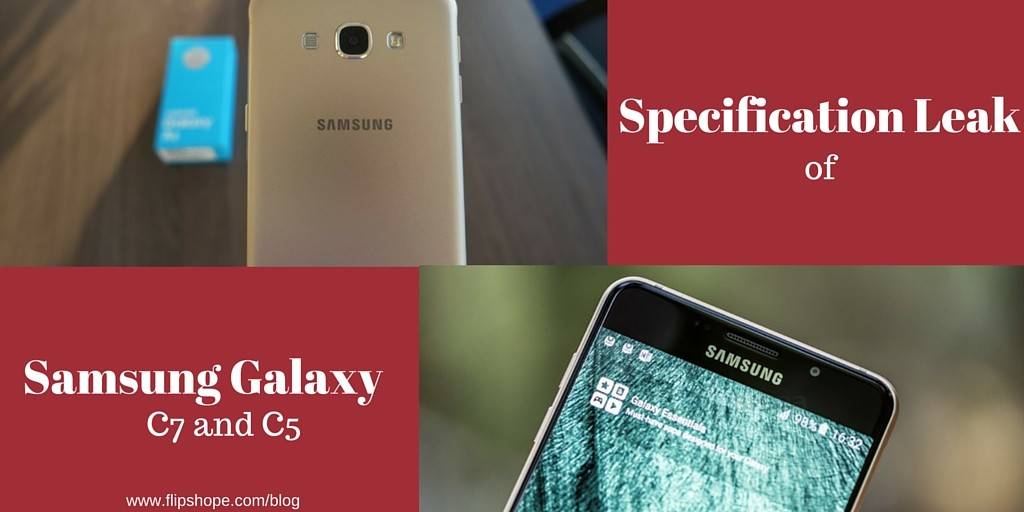 Both Galaxy c5 and Galaxy c7 mobiles will sport a 16 MP rear camera and 8 MP front camera and will be powered by a 64-bit Snapdragon 617 octa-core processor coupled with 4 GB RAM. The internal storage is 32 GB and both Galaxy c5 and Galaxy c7  mobiles will be available in Silver, Gold, Pink and Gray color variants. Both the C series mobiles differ in their display. Galaxy C5 will feature a 5.2 inch full HD display while Galaxy C7 will feature a 5.7 inch full HD display. The leaked reports also reveal that Galaxy C5 may run on Android 6.0.1 Lollipop. It is rumored that both C5 and C7 will only be sold online unlike other Samsung mobiles but the official details are yet to be announced by Samsung.