Buy Gearbest products in India, Buy Gearbest.com mobiles, Gearbest.com in India, Gearbest India shipping: Tired of waiting for Redmi note 4 or Redmi 4a Flash sales..? Still didn't get the mobile you looking for then you might give it a try by installing Flipshope chrome extension this allows you to buy the products from any flash sale. Apart from our extension now you can buy any type of mobiles, laptops, and products from China without any shipping charges. Here is how to buy gearbest products in India.
How to Buy Mobile from Gearbest in India:
Now one can easily buy Redmi note 4 or Redmi 4A or Redmi 3s prime from gearbest. These 3 mobiles are the most sold and they aren't available in the normal sale. But you can buy an out of stock mobile from that site, suppose let's say Moto G5 plus become out of stock in India. You can still find them in stock Moto G5 Plus mobiles in Gearbest.com. Here is the step by step process on how to buy a mobile from Gearbest in India.
Steps to Buy Mobile from Gearbest in India:
First, choose the mobile which you want to buy, the price will be the same as India
Then add the mobile to your cart and login or create a new account
Then click on a cart it will ask you to fill the address details
Once you have entered the address details a new window will pop-up with a delivery method
Complete the payment from Paypal or any credit card to buy mobile from gearbest in India
Buy Gearbest Products in India:
We are providing some awesome deals from gearbest, these deals contain the top mobiles like Redmi note 4 and more. Just visit the product page from the below link and complete the payment to get the product in 3-4 days from Gearbest.
Gearbest Payment Methods in India:
Although gearbest won't accept any Indian debit cards one can easily complete the payment from PayPal account or any credit card. Here we are giving all the available gearbest payment methods in India. But the most recommended payment method from gearbest is PayPal because it's very easy to access and you will get a refund or cashback in just 2-3 days. This is the list of Gearbest Payment Methods in India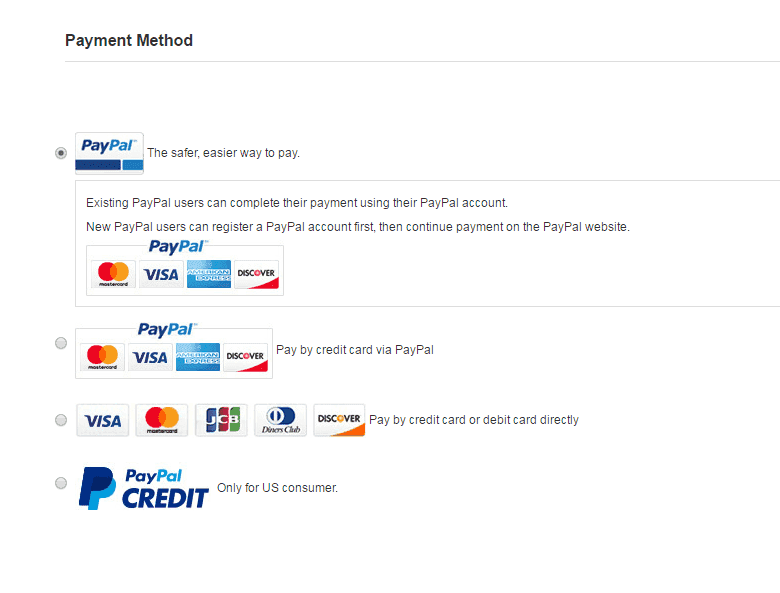 Gearbest Shipping Charges in India:
Unlike other shopping sites, gearbest won't charge a single penny for shipping. Shipping is free in India, they are planning to expand their services in India. So they are providing free shipping and if you want the product to be delivered in just 2-3 days then you can pay little extra money for quick delivery. This is by far the cheapest way to buy foreign products in India. Here are the gearbest shipping charges in India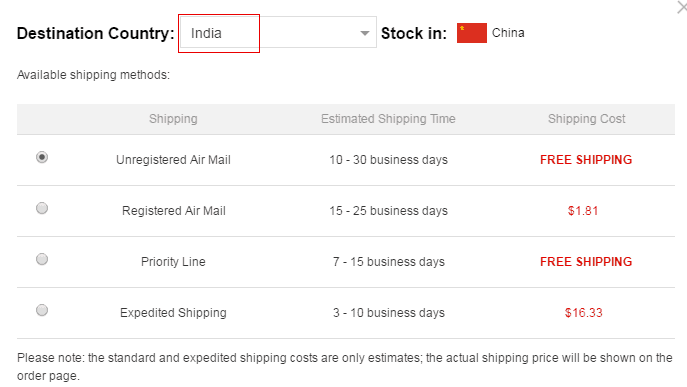 How To Buy Gearbest Products in India:
Now one can easily buy any type of products, follow the above steps and choose the free shipping to avoid delivery charges. Gearbest is an e-commerce site which is operated over 30 countries around the world, in this site you can find so many daily deals for a very low cost. Follow the below steps to purchase gearbest products in India, with free delivery and easy payments.
Steps to Buy Gearbest Products in India
Buying products from gearbest in India is as easy as Flipkart and Amazon
First, log in to the site and choose the product, then you can add that to cart.
Choose the above-mentioned payment methods to complete your payment
Fill the address details and choose the free shipping
That's it you just bought the products from gearbest in India