Whether running for a marathon or to be fit, the best running shoes are essential for providing a foundation for your entire body. A good pair of shoes can accompany you to cover miles without discomfort. However, it can be tricky to find the perfect-fit running shoes as per your foot size, width etc. The shoes must have highly comfortable cushions to go along with your fitness journey. To make this decision of getting the perfect fit shoes easy, we bring you a list of the Best Running shoes for Men & Women. Grab the top brands of footwear without complexity. Read the whole article for complete information.
Myntra Upcoming Sale | Incredible offers for you
Best Running Shoes for Men & Women
The right shoes can boost your speed and make your feet feel relaxed. So it is a must to find the correct sized footwear for every purpose you want, like running, walking, gymming or any particular kind of sport that you play. It is observed that certain shoe types can cause pain or discomfort. Therefore, finding the perfect running shoes that ensure durability, comfort, and longevity is highly required.
Best Running Shoes For Men
4.
Sparx Men's Sx0500g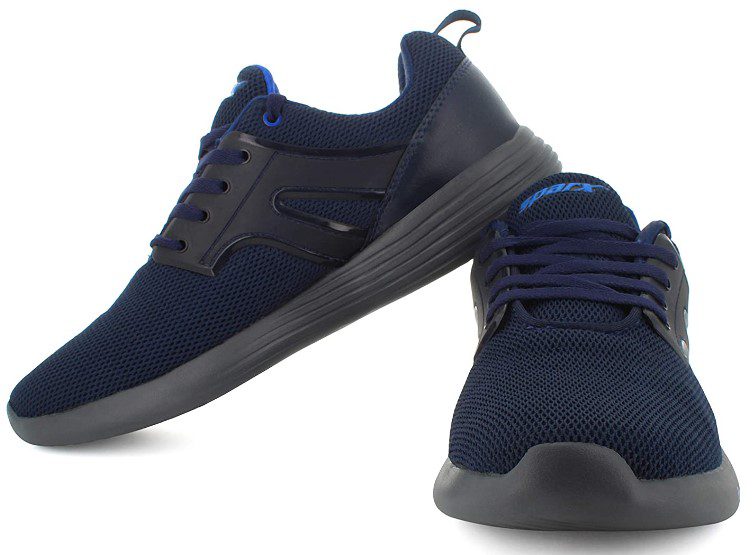 The Sparx brand is famous for its durable footwear ranges at affordable prices. The Sparx Men's Sx0500g running shoe is another incredible piece of footwear specifically designed for runners to cover miles with comfort and within less time. These Sparx shoes are perfectly cushioned, ensuring comfort and longevity with style. It suits every outfit you would like to carry, either for a walk or hanging out with your party animals. The shape and fabric of the shoes are fabulous, strengthening and balancing your stability on the ground through its powerful grips.
Boost stability and balance
Specifically created for runners
Sturdy grips
Correctly cushioned
3.
Reebok Men's Edgility Runner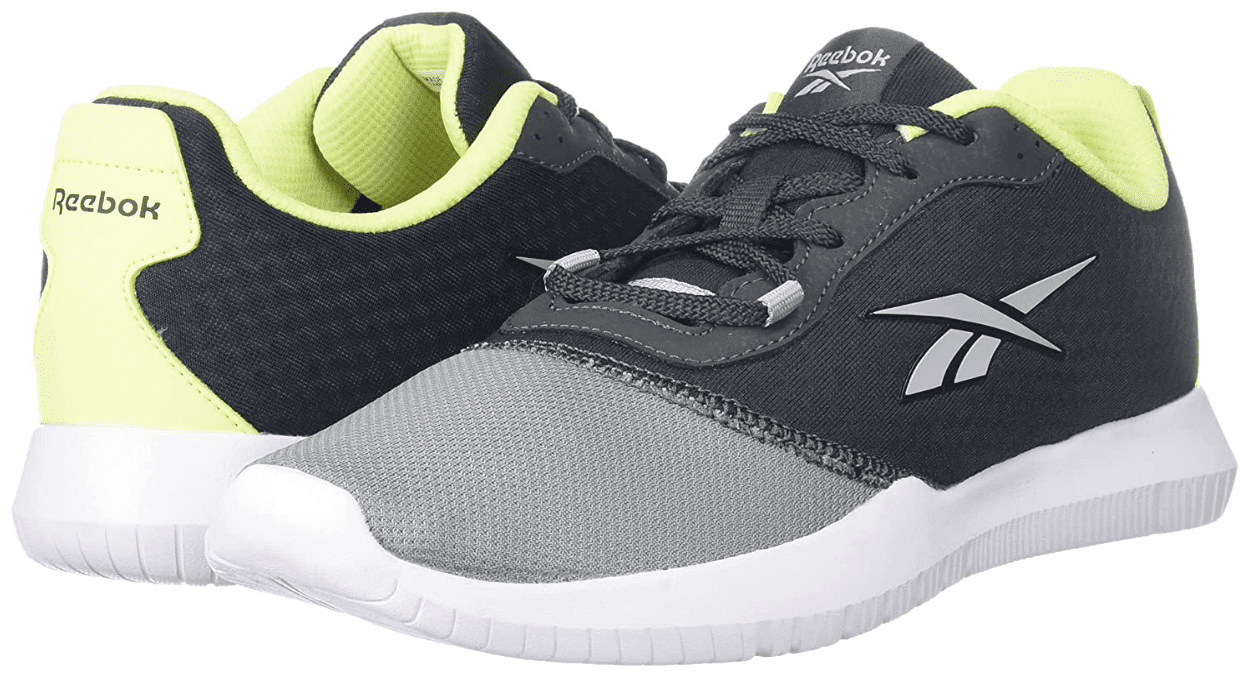 These lightweight synthetics Reebok Men's Edgility Runner shoes are superb for enhancing your speed. Its recycled fibre mesh provides incredible strength. The soft lining gives a feather-like feel to the foot. It offers perfect gripping with extra cushioning, and abrasion resistance ensures great durability. The vector branding on the quarter enhances the shoe's visual appeal and gives an attractive look. In addition, the diamond-shaped cuts throughout the midsole improve flexibility and make you look the most trendy among the crowd.
Recycled fibre mesh
Light-like feather body
Eva outsole
Abrasion-resistance
Top sportswear brand | Focus on your play in comfortable wears
2. Adidas Men's Statix M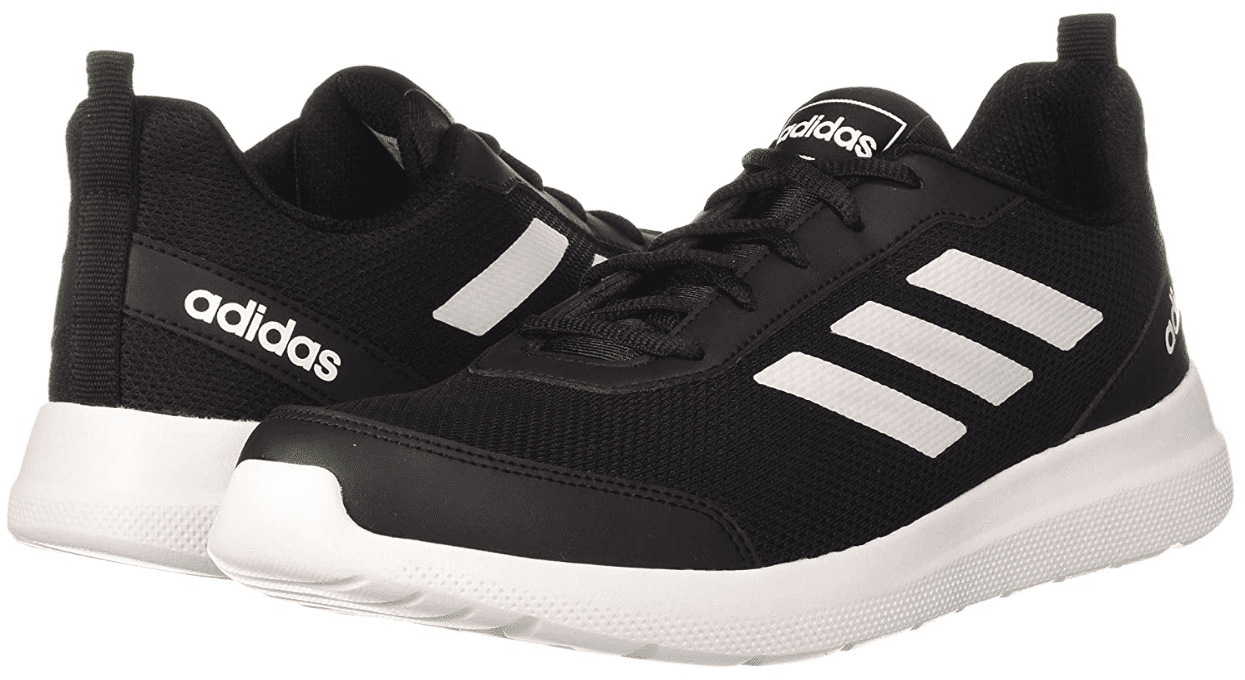 The Adidas Men's Statix M is an excellent choice for modern runners and passionate trainers to go the extra mile with a smile, without exhaustion, and to always be on hype. These shoes have a mesh and synthetic upper accented by 3-Stripes. It has a highly durable, non-slippery, blown-out super-piece grip. EVA midsole and outsole give you maximum stability and ensure you a firm grip on the ground.
Ensures maximum stability
Non-slippery
Blown out super sole
Eva Outsole and midsole
1.
Puma Men's Jaunt Idp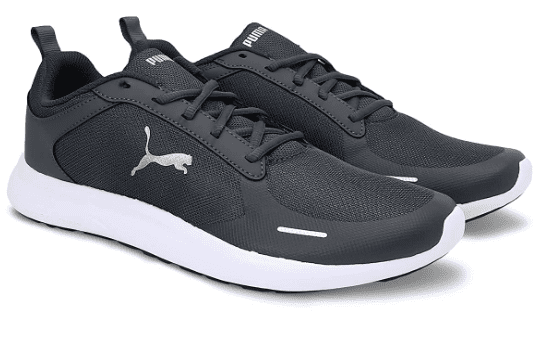 The Puma Men's Jaunt Idp is designed keenly for long-distance running. The shoe is well crafted, keeping the trend and style in mind. These Shoes' mesh upper part and rubber soles enhance your sporty look by ensuring comfort while running. It provides moisture repellence for long track hours. In addition, its lightweight body will boost your confidence on the ground.
Moist repellence in the long run
Upper mesh and rubber soles
Airy body
Flexibility
Best Running Shoes For Women
Buy products at best price online | learn the trick pay the best price
4.
Sparx Women's Sx0175l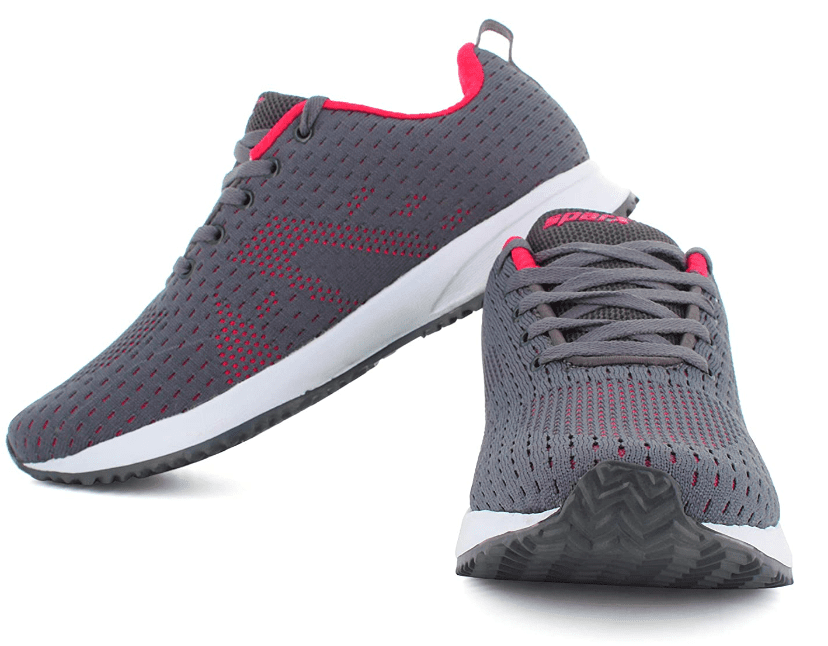 The Sparx Women's Sx0175l perfectly combines comfort, style, and quality. Sparx is all about confidence and is well known for its trendy style. Its flaunting design pattern, comfortably cushioned with correct shaping, removes all the reasons for discomfort and makes it the best running shoe. These shoes are incredibly affordable and assure high quality.
Comfortable design
Ensures premium quality
Affordable price
Incredible design
3.
Skechers Women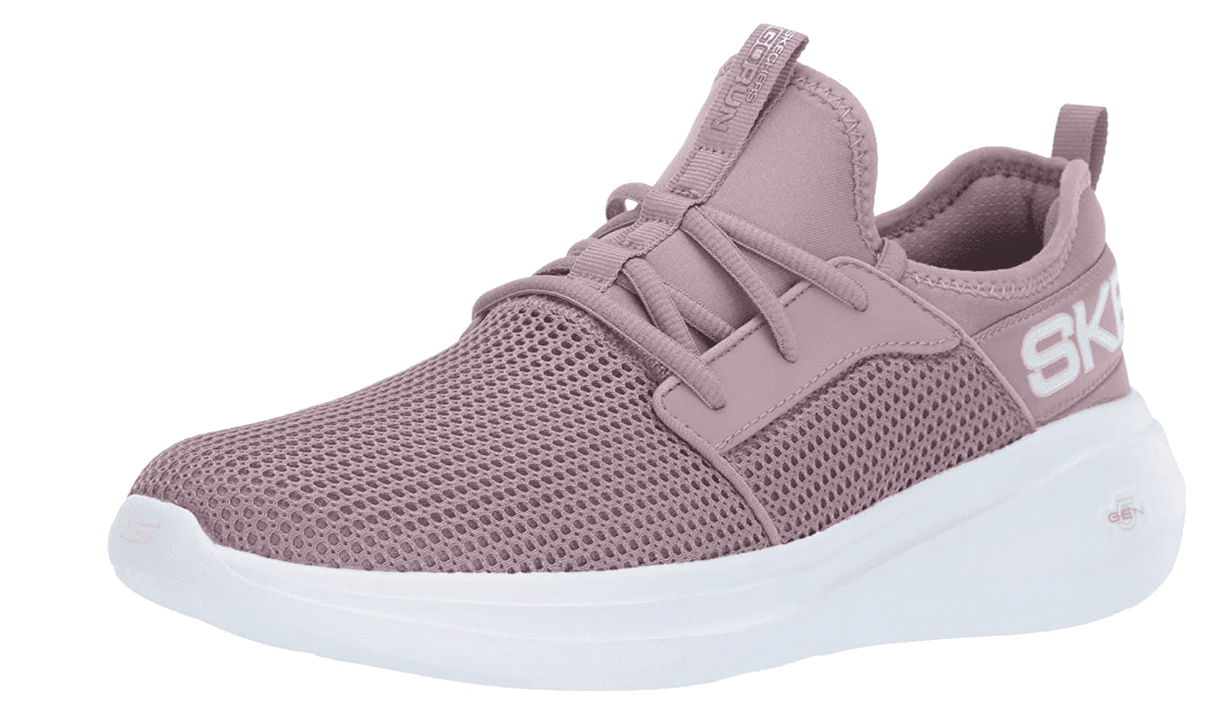 The Skechers Women's Go Run Fast Valor is a well-cushioned, lightweight, perfect pair of running shoes. This pair is best for runners and gym trainers. The 5GEN cushioning midsole and upper mesh offer an implausible responsive workout. It has a laced-front pattern, and the midsole material delivers comfort and response. Its air-cooled Goga mat insole provides shock absorption and supports high flexibility. In addition, the knit upper synthetic fabric is comfortable, and the well-ventilated upper design sole offers complete comfort and no sweat experience at a gym and on the field while covering long miles.
Mid-sole of 5Gen
Insole Air cool Goga Mat
Synthetic fabric
Slip-proof
2. Adidas Women's Vario Pure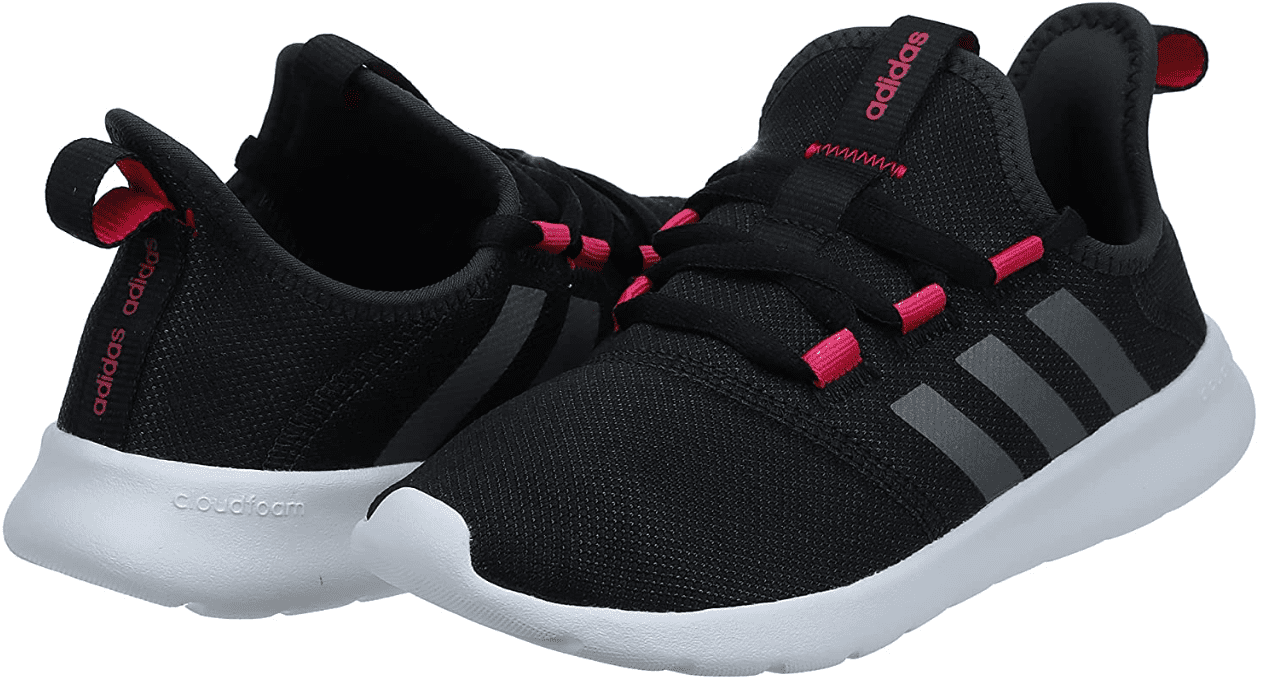 The Adidas Women's Vario Pure will give you holistic comfort from step-in to stride. It is specifically designed for an ultra-soft step with endless cushioning. The shoes will ensure extreme comfort for you. These pairs enhance every look you carry as they look calm, cool, and collected. Whether you are partying or going for a casual hang out with friends, it is perfect. These shoes will give you the best running experience.
Extremely soft cushioning
Strong gripping sole
Perfect shaping
Enhanced speed
1.
Nike Women's React Miler 2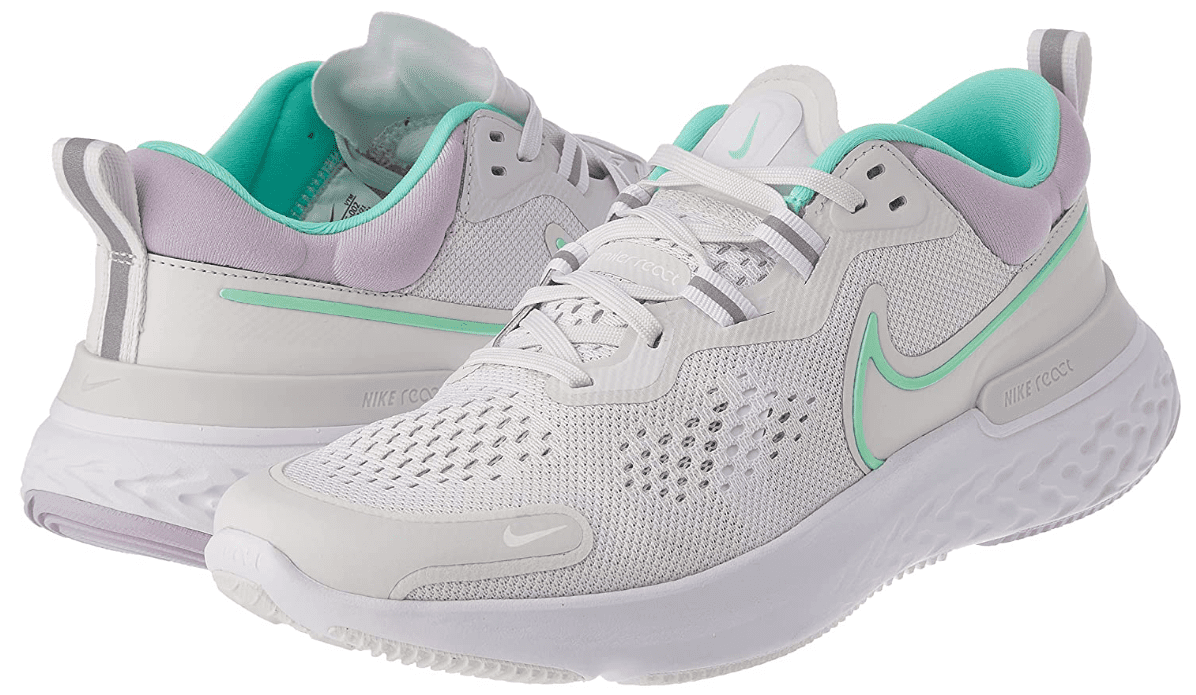 The Nike Women's React Miler 2 is capable of supporting all types of running and sports. It is light-explicitly weighted and designed to gear up the speed. A carbon fibre plate delivers fast propulsion with the most lightweight foam midsole to add comfort, cushioning, and responsiveness. Rubber outsoles ensure grip and boost your speed. It offers high durability with comfort making them the best running shoes for women.
Light weighted
Carbon fibre plates
Rubber outsole
Offers high durability
Disclaimer: Prices are subject to changes and may not remain the same when you check them on the site.
If you like this article (Best Running shoes for Men & Women), please share your reviews and suggestions with us in the comment section below.
Connect with us on Facebook and Twitter. Join our Telegram Channel, or download the Flipshope extension for the latest tricks and offers. For any queries, please Whatsapp us at 9999488008.