It's no news that modern day smartphones aren't that great when it comes to battery life. They can run out of juice at the most crucial times and it is difficult task to recharge the device when we are hangout. In such crucial times, Power Banks comes handy. Power Banks are best to charge battery anywhere. They are just best when you are travelling from very long distance. These type of Power Banks will help you to charge your battery on the go. Here, I have given you fully researched Best Power Banks under Rs. 1000. They are
Nokia launches their entry level power bank for smartphones and it looks very sleek design and feels very light weight easy to carry in your pocket and as well as bag and it can be good for travelling and it will be long lasts up to 30 days alive.
Specifications:
Capacity: Li-Ion 2200mAh
Output Power: 5V,Single Output
Weight: 75g
Features: Fast Charging, LED
Color: Black,Blue,Pink,White
Price: Rs.940
Charging your phone has been made simpler with Mi's 5200 mAh Power Bank. Its aluminum casing surrounds the dual battery cell technology developed by LG and Samsung. Enjoy the pleasures of your smartphone for longer .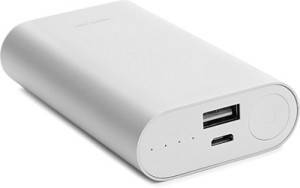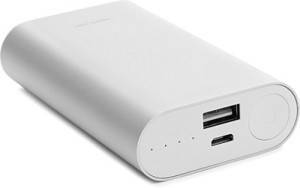 Specification:
Storage: 5,200mAh
Output current: 1.5A
Output USB ports: 1
Color: Silver
Price: Rs. 599
Premium Li-ion battery cells from LG and Samsung add an extra 10400mAh to the battery life of your smartphone, tablet or digital camera. The Power Bank is capable of 2.5 recharges for the Mi 3.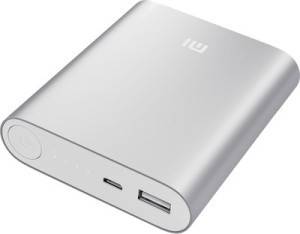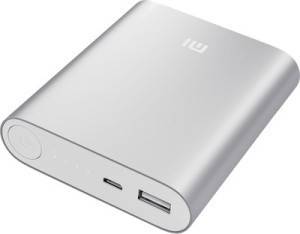 Specification:
Storage: 10,400mAh
Output current: 2.1A
Output USB ports: 1
Weight: 154g
Price: Rs. 999
Carry this portable power bank wherever you go so you won't miss out on any important calls while travelling. This power bank has a lithium-ion battery with a capacity of 10,000 mAh which can charge devices up to 5 hours, depending on the type of device.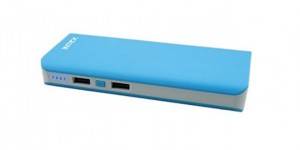 Specifications:
DC Output Current 0.5A-1A
INPUT: 5V/1A
Charge Time: 5 hours
OUTPUT: 5V/1A
Protection: 4.25V
Life Cycle: >500 Times
Battery Protection
Support Mobile
Price : 949.00
Power Ace Power Bank 10400A features an aluminum alloy construction. It is compatible with almost all your smart phones and other device charged by USB port. This compact and ultra long lasting backup battery will let you carry the power source where ever you go. This is Best power bank under 1000 comes with multiple safety protection system to ensure device safety system. Multiple safety protection system to ensure device safety system. It can also charge 2 devices at a time.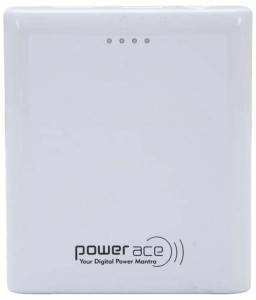 Specification :
Connectors: Dual Usb
Power Source : USB Adaptor
Color: White
Output Power: 5V
Price :Rs.799
This power bank is compact so you can carry it in your handbag and charge your device even while travelling. It has a capacity of 10400 mAh and an LED indicator that shows the electric current capacity in several stages. It comes with 2 USB ports, one with an output of 1 amperes and the other with an output of 2.1 amperes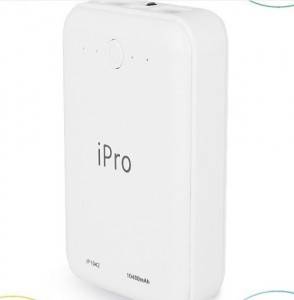 Specification:
Connectors: Mini
Output Power: DC5V-1A, DV5V-2.1A
Color: White
Price: Rs. 899
This Product Is Specially Designed For Apple Devices And Compatible With All Portable Charged Devices. One of the Best Power Bank under 1000.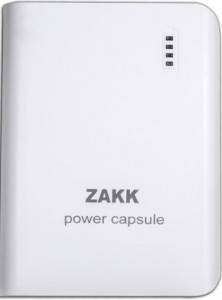 Specification:
2 Outputs; 3.1 A max
Available in 3 colours
Portable Design
Approved by the Bureau of Indian Standards (BIS)
Powerful Charging
Dual Output Charging
Compact Design
Price: Rs.999
Hako Pb104 Powerbank are manufactured with high quality Japanese cells to provide continues power for high power using equipment like smart phone , Ipad , tablets etc. Hako Pb104 Power Bank Comes with Dual Usb Output To Allow Charge With 1a For Smart Phone And Charging with 2a for Tablets & Ipads. With The Pb104 Powerbank you can use your gadgets for longer without hassle of cables.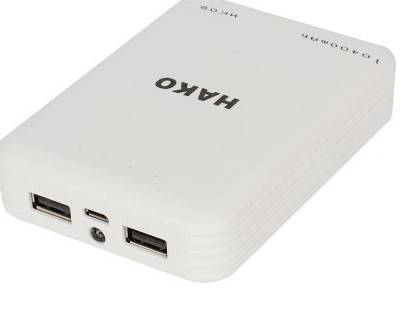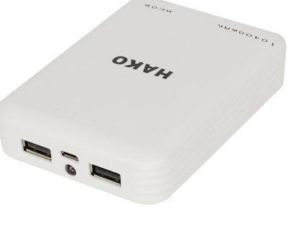 Specification:
Li-ion Battery
10400mAh Battery
Mini Connector
Compact and Portable
Dual USB Output
Price: 799
This Romoss 10000mAH charger runs on Lithium-Ion battery. When fully charged, this power bank is capable of charging your smartphone or other portable devices over 500 times over its battery life. It is compatible with almost all smartphones, iPhones and Tablets. Efficiently designed, it is portable and slim. Best powerbank under 1000

Specification:
LED Battery Level Indicator
PC + ABS Alloy Plastic Structure
10000 mAh Capacity
Fast Charging
Digital Display
Smart Sleep Function
Price: Rs. 925
This power bank has a fast self-charging IC technology that saves half time to fuel up the power bank and energy conversion rate is improved to 85 percent. The high capacity superior quality: Premium Samsung / LG cells used to assure you a highest quality and reliability, 500+ recharge cycles over the life of the battery which will never let your phones run out of juice when you are outside.

Specification:
Capacity: 3.6V 10400 mAh (37.44 Wh)
Input: 5V/2.1A (max)
Output: Port 1: 5V/2.1A (max), Port 2: 5V/2.5A (max)
Size: 104*80*22 mm
Weight: 230g
Color: White, black
Price: Rs. 899