Footwear is no longer bounded to only protect your feet. In fact, it meets the demand for style, usage, durability, and longevity and helps to stay updated with the latest trends. Wearing high-quality footwear is essential to make you keep your feet protected and intact and for adding stars to your personality. India's best footwear brands are famous worldwide for their distinctive designs and high durability. This is because they are quality driven. The high availability of footwear brands in India makes it difficult to find the best footwear from the most admired brand. Considering this, we bring this article, where we listed the best footwear brands in India. Read till the end.
Best Running Shoes for Men & Women | Listed some top comfortable shoes
Best Footwear Brands in India
Best 7 Footwear Brands in India
7. Woodland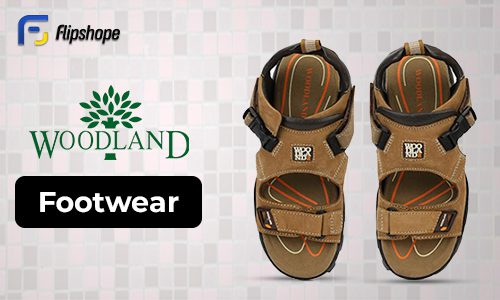 Woodland is a brand admired for its highly durable footwear ranges. Avtar and Harkirat Singh laid the foundation of this brand in the year 1992 in India. The brand offers footwear that is water and slip resistant. Its footwear is suitable for tough and rough use. If we talk about the durability of the footwear, it fits perfectly in every attire you carry on any occasion. The footwear lasts up to 5 to 6 years, even on heavy usage. Such long-lasting and strong durability makes it different from other brands.
Highly durable footwear-ranges
Best for rough and tough use
Water and slip resistant
Authentic look and style
6. Sparx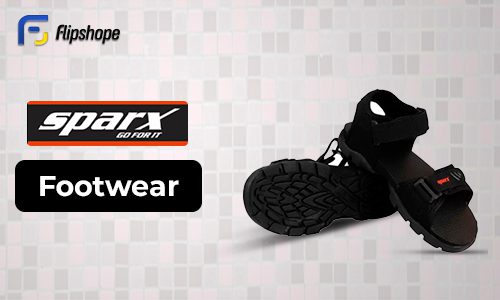 Sparx is a well-known brand that offers a wide range of casual, sports, formal, riding, and party wear footwear. You can go with themes like beach flip-flops, canvas, colour-blocked, plimsolls, slip-on, solid sliders, sporty ballet flats, velcro fastening, woven design, and more. Sparx footwear fulfils the key demands of consumers for high quality at low prices. Sparx shoes are an extremely great choice for running purposes, as it has durable soles in-build with comfortable cushions. The footwear of this brand help to boost speed and keep you engaged with long-running.
Premium quality footwears
Best for running
Great flexibility
Multiple options to choose from
Ajio Upcoming Sale | Best brands at best price
5. Puma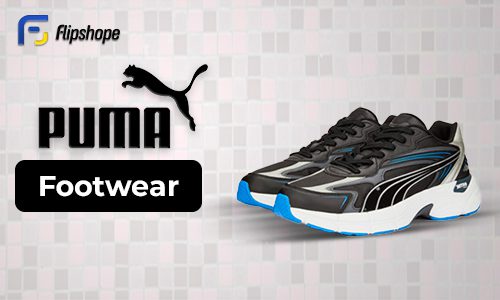 Puma is a renowned footwear company that was founded in 1948 by Rudolf "Rudi" Dassler. The brand offers a vast range of footwear choices to its customers worldwide at a reasonable cost. The brand is known for manufacturing athletic and casual footwear, apparel, and accessories with the most appealing designs. It is highly recommended by many famous sportspersons as it assures great performance.
Well-known for longevity and durability
Available for everyone at affordable prices
Trendy designs
Premium quality footwear
4. Nike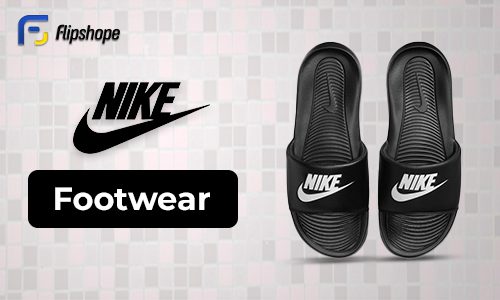 Nike is a brand that has gained popularity all over the globe. The firm was established in the year 1964 by Bill Bowerman and Phil Knight. The brand provides excellent support headed with solid rubber for high comfort. The footwears of this brand are extremely durable, light-weighted, and has incredible flexibility. The most amazing factor about Nike is that it aims to enhance the potential and confidence among athletes and other people across the world.
Durable and lightweight footwear
Excellent quality
Wide-range of options available
High-comfort athletic footwear
3. Mochi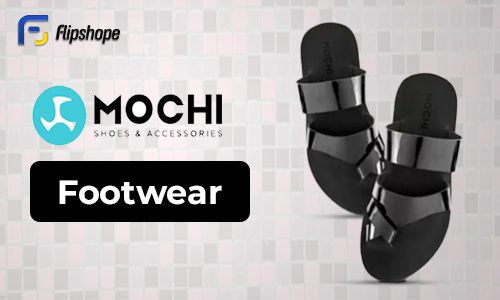 The brand Mochi is popularly known for its uniqueness and innovation. The brand enjoys great admiration from the vast majority of the population, as one can easily find their kind of trendy footwear without spending too much. It was started in 2000 by Ayah Tabari. Since day one, the firm has promised great comfort and stylish designs. It is best known for its exclusive quality footwear range that comes with high durability.
Unique Style

High-quality footwear
Innovative looks
Durable products
Top sportswear brand | Play comfortably
2. Metro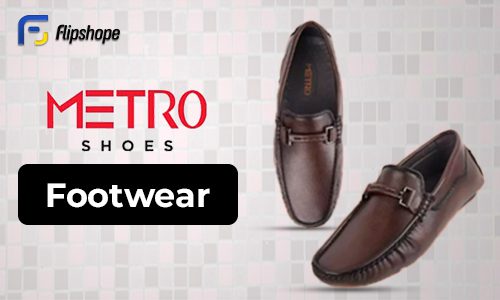 This famous branded footwear company started its journey in the year 1947 and was founded by Rafique Malik Tejani and Farah Malik in Mumbai. The brand has gained strong goodwill in its customer mind. It is highly preferred for its unparalleled quality, which holds and carries its own uniqueness. Metro offers a wide range of footwear collections to provide great options to their customer to pick the best one.
Wide range of comfortable footwear
Exclusive quality
Made for all
Authentic style
1. Bata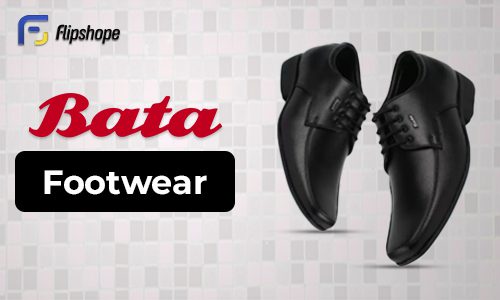 Bata is one of the leading brands in India. It is the most trusted brand when it comes to buying trendy yet comfortable and durable footwear at affordable prices. Bata laid their foot into the footwear business in 1931 and was started by Antonín Baťa Tomáš Baťa Anna Baťová. The brand has come a long way to achieve success; the firm now owns a large part of the market as a footwear retailer in India. It is famous for its extensive collection of footwear that is suitable for every occasion. It provides high-quality shoes to its customer.
Best School shoes
Suitable for all sports
Follows trends
If you like this article (Best Footwear Brands in India), please share your reviews with us in the below comments.
Connect with us on Facebook and Twitter or join our Telegram Channel. Download the Flipshope extension for the latest tricks and offers. For any queries, please WhatsApp us at 9999488008.