Want to know "Which is the best blogging platform? There are several blogging platforms on the internet today. It can be a tough choice to choose the right one.
If you are planning to start a blog, this is the most crucial step you need to take. Every blogging site has its own pros and cons. You need to compare and measure each one out. There is not any best blogging platform that suits everybody. The best one depends upon your blog theme and your needs.

WHAT YOU MUST LOOK FOR IN BEST BLOGGING PLATFORM?
As a beginner, you will need a blogging platform that is easy to set up. It should require minimum coding skills and must have flexible features. You may want to change the way your site looks in the future. This will be possible only if the platform allows you to do so. Thus, starting with the right blogging platform is very essential.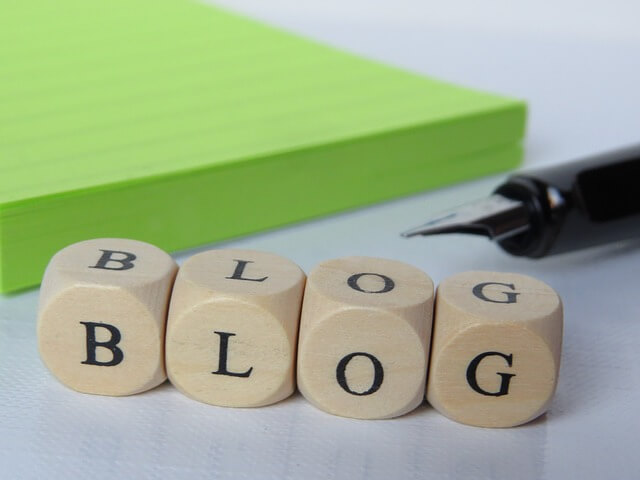 The top blogging platforms include WordPress.org, Constant Contact Website Builder, Wix, Gator, WordPress.com, Tumblr, Medium, Squarespace, and Ghost. All these sites are great blogging platforms to start with. They offer great functionality at affordable rates or even free.
Related: 5 Best Live Cricket Streaming Apps and Websites
THE BEST ONE PLATFORM FOR BLOGGING :
Out of all the above mentioned, WordPress.org is the best blogging platform if you are really serious about your blog. Founded in 2003, it is the most popular blogging software on the internet today. More than 32% of all websites are powered by WordPress.
Top brands including Time Magazine, Facebook, Sony, The New Yorker, Disney, Target, and The New York Times use WordPress to power their websites. This is so because WordPress offers robust features with great functionality.
WHY CHOOSE WORDPRESS?
WordPress.org is a free and open-source blogging platform. Also, it helps in building a blog or website within minutes. It also provides you with full authority over every aspect of your blog. It provides flexible features that will help you customize your blog completely.
Even, it can develop different types of websites with great flexibility. It is easy to use and affordable. You don't necessarily have to be a web developer or programmer to manage your website.
Related: Top 10 OTT Platforms in India
Using and handling WordPress websites is very easy. Even if you have no prior knowledge of websites or coding, you can still run your blog without any help. WordPress even provides free trials for your convenience. They even set up your website for free.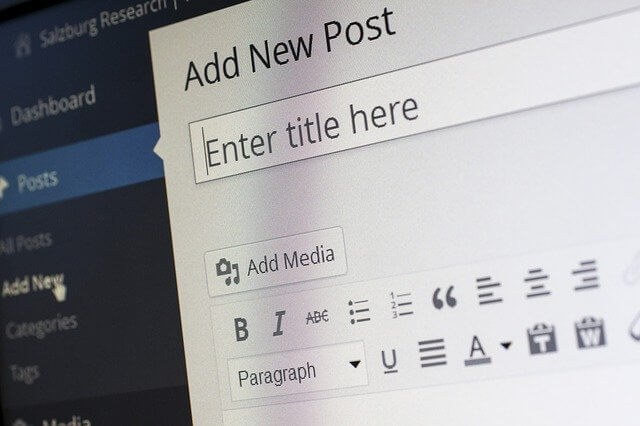 Also, the best blogging platform in terms of making money. It provides forums, online stores, and paid membership. It has thousands of themes to choose from. There are different themes to suit your blog type, and you can create a very attractive blog.
WordPress themes are easily customizable. They come with options that allow you to change it according to your own liking. They allow you to change colors and background, upload logos and even create beautiful sliders. All this without writing any code at all.
Apart from these customizing features, there are other functionalities a WordPress website offers, known as plugins.
Why WordPress is the best blogging platform?
With WordPress.org, you also get access to over 54,000 free plugins. These plugins allow you to add different features. Contact forms, galleries, videos, images, and redirection to your social media accounts are some of the features that plugins install in your blog site.
WordPress websites support media of all types. It's not just about writing text. It has an in-built media uploader that helps handle images, videos, and audio files. It also has a 'WordPress post editor' which supports posts from other social media platforms. You can feature Instagram posts, YouTube videos, Tweets, and Soundcloud audio by just pasting the URLs on your website.
Related: Top 6 Best Earphones Under 700 INR with Mic
The biggest growth strategy for a blog is optimizing it for search engines. If your blog appears on the top search results, your website will get more traffic. This is another benefit you get with a WordPress blog.
WordPress uses standard compliance high-quality code and produces semantic markup. This makes them rank higher than the rest of the sites.
Benefits of using WordPress:
WordPress websites are search-engine friendly. SEO friendly URLs, categories, and tags can easily be added to your blog posts. There are additional features for great SEO plugins too. This makes your blog get a better reach and gain more traffic.
WordPress has a built-in updates management system. You can easily update your plugins and themes in your WordPress admin dashboard. You will also get notified when there are new versions and updates to WordPress. With a simple click of a button, you can update your website.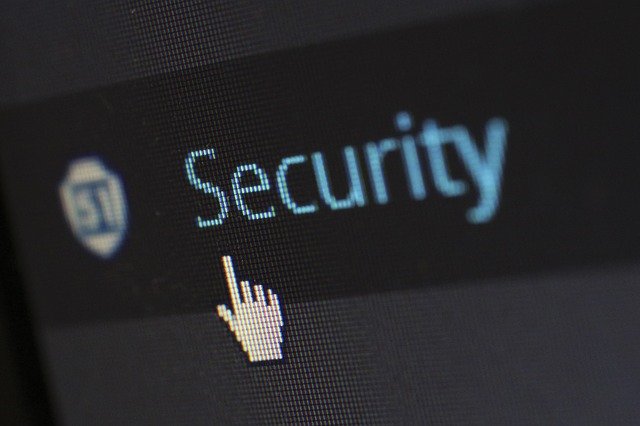 WordPress is a very safe and secure blogging platform. There are many threats to sites on the internet. Malware and hackers are just two to name. For the protection of your content, WordPress uses Sucuri on its websites.
Related: Top 10 Video Editing Apps for Android
WordPress has a backup plugin that is built for the safety of your data. It automatically creates backups and stores them safely in some remote location. This feature exists to protect your data from any hacking or other accidents.
The WordPress software is free, but you will need to purchase a domain name and website hosting. These are the basics that you need to start any website. This gives you individuality.
Bluehost is a hosting provider that WordPress recommends. They provide their services at a very low cost for WordPress beginners. They offer a discount of 60% to WordPress users. Additionally, they even provide a free domain name to them.
However, if you need an alternative to WordPress.org, the second-best might be the Constant Contact website builder. They have a free A.I. powered drag that makes it easy to build different types of websites instantly. It additionally comes with a drop website builder. From a business website to a blog to an online store, this software can work wonders too.
SOCIAL MEDIA AS BLOGGING PLATFORM:
Today, even social media platforms act like great blogging platforms. Since people spend a lot of time scrolling through social media feeds, it is crucial to have a presence there. Engaging with people right where they are is a good marketing strategy. Most people find blogging on social media to be a win-win.
Facebook, Instagram, Pinterest, and LinkedIn are the most popular ones. These platforms are good if you have a visual-appealing blog.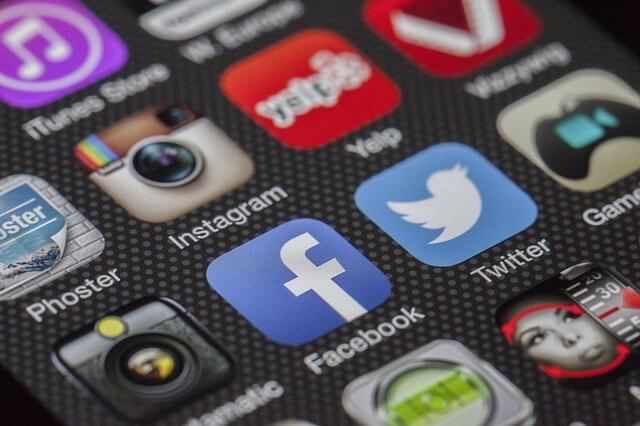 If you are a photographer, artist or food blogger, then Instagram must be the best platform for your blog. It already has a large audience to engage with. If you post regularly and post well, it won't take long for your blog to grow.
Instagram provides a community that other channels fail to do so. It can provide you with loyal fans and readers. If you use it the right way, you can also drive traffic and generate leads.
Related: How to Increase Instagram followers | 100% Working Trick
It has over 1 billion active users which is a good thing. Additionally, if you decide to have a blog outside of Instagram, you can add it's linked in your Instagram bio. This will redirect your Instagram audience to your blog.
Facebook is another platform where you can "blog". You just have to create a page under the section 'personal blog' and you're all set. Likewise, you can also create mini-blogs on Twitter and Pinterest.
Follow us on Instagram for Latest Updates
Blogging on social media has its own advantages and disadvantages. While social media can provide you with a large audience, it also comes with certain limitations. Social media has a large number of users to engage and deal with. With the use of hashtags and internet trends, it isn't a difficult job to gain followers.
But with social media platforms, there come restrictions. Since they are not full-fledged blogging platforms, these platforms don't offer flexibility. You will have to stick to their algorithms and codes.
BOTTOM LINE:
Nonetheless, the best option for you is to figure out what your blog is about and who your audience is. The best blogging platform is the one that you find to be 'The One' for you.
If you like this article then, please share your reviews with us and if you have any suggestions then also please share it with us in the below comments.
Connect with us on Facebook, Instagram and Twitter. Thanks a lot for reading this article. Join our Telegram Channel or you can download Flipshope extension for the latest tricks and offers. For any queries please Whatsapp us on 9999488008.