Many short video social media platforms have emerged recently after the Home Ministry of India declared a ban on 59 Chinese apps due to the ongoing border tensions between India and China. The banned applications are known to be popular. The short video applications are Tiktok, Likee, Helo, etc. So the users of these entertainment apps are looking for an Indian alternative. The following are a few Best Alternatives for Chinese Apps in India.
Best Alternatives for Chinese TikTok, Likee, Kwai Apps
1. Roposo
The Roposo app is a free India-based social media platform designed for people to replace Chinese apps like TikTok. It is one of the Best Alternatives for Chinese Apps. The Roposo app is reportedly have been launched in the year 2014 and it provides users with content that they find very intriguing. The app features numerous channels that are designed to provide users with content on a specific topic such as Comedy and more.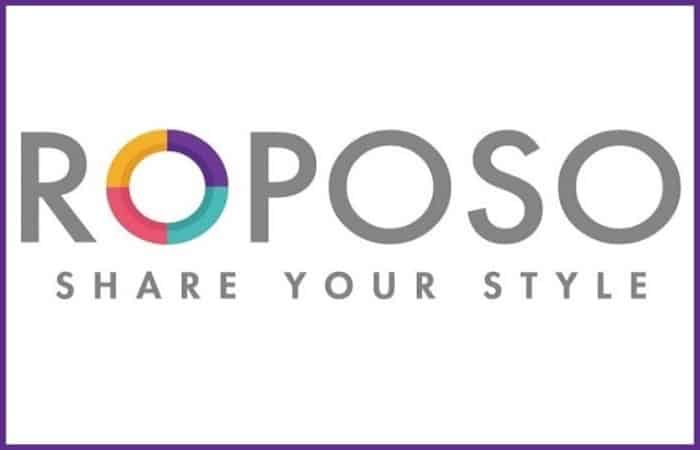 The seamless interface is an add-on for users to create and edit videos creatively using their extensive list of filters. You can use the Roposo app in several languages such as Hindi, Punjabi, Tamil, Kannada, Gujarati, Telugu, Marathi, Bengali, Malayalam, Odiya, and Assamese. Roposo App can be used easily and more effectively with its features offering you to choose the language and the topic of the content. Once you have chosen the type of content you want to see, you'll be redirected to the most popular content in the app. One can also post videos by clicking on the video button.
You can choose the content you want to create and add some of the many effects and filters. Then, once you have finished recording your video, tap on Publish after choosing the selective content section (such as Haha TV). Roposo App has many channels like the Celebration Channel, Haha TV, Bhakti, Look Good-Feel Good, Hungry Tv, etc. These channels cater to specific topics so that people can enjoy the content they want to see.
2. Mitron
It is one of the Best Alternatives for Chinese Apps. The app became popular from its release a month ago. It has over 5 lakh downloads on the Google PlayStore. You can download the Mitron app on PlayStore. However, it is not found on Apple App Store. The anti-China protests also help the Indian origin app. There are many controversies faced by the Chinese TikTok app.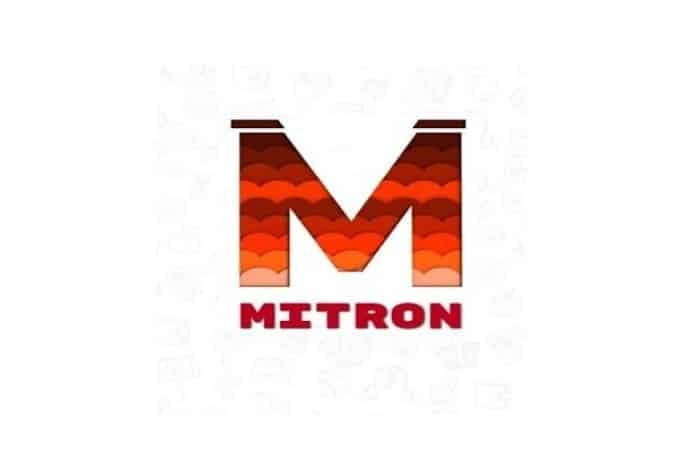 Mitron app is a short video-making application with user functions similar to the TikTok app. It helps the users to create short 15 second videos where they can create more content and showcase their talent. There are good ratings of the Mitron app on PlayStore. We can see a rivalry between the Mitron app and the TikTok app soon. The reason is that both the two apps are similar apps. However, the TikTok app is widely popular. But many users mentioned that the app has a lot of bugs. So there is no guarantee that the Mitron app can sustain the growth in the longer run.
The app is 8MB in size and it connects to an Android device. You can use the Mitron app without creating an account. You can watch the content on it. However, to upload your video you should register with an account ID and password.
ALSO SEE | Chingari App – One of the best alternative of TikTok
Best Alternatives for Chinese UC Browser App
1. Google Chrome
Chrome is a web browser which is developed by Google. It is one of the Best Alternatives for Chinese Apps. It appeals to many users as it is combined with technology to make the web faster, safer, and easier to browse. Google Chrome was launched in September 2008 for Windows PC. Later it was introduced for Mac, Linux, iOS, and Android devices. One feature of the browser is the speed.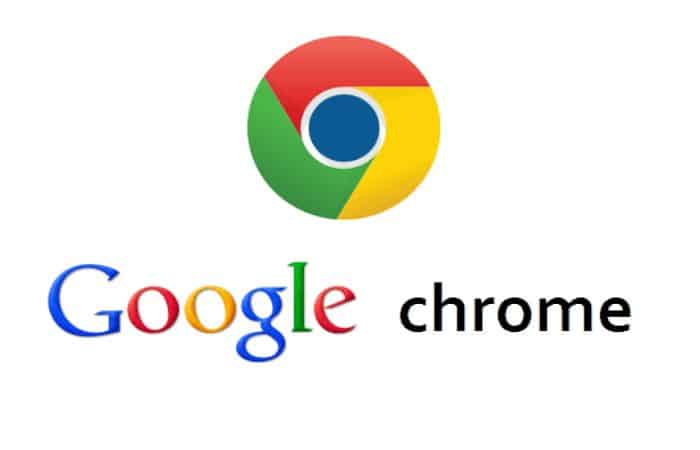 Chrome has several functions such as instant search, Omnibox (one box to search and navigate), etc. Also to auto-fill with the completion of the forms, get the saved password, and Google account sign-in to browse recent tabs and searches across all your devices. The other functions are access to favorite pages instantly with thumbnails, desktop shortcuts to Web applications, and independently use the tabs within the browser to prevent browser crashing.
You need to sign in when you use Google Chrome, personal searches, themes, favorites, and history to sync across all your devices, other Google apps, etc. You can also add Google Apps to one device (YouTube, Gmail, Calendar, and so on) to access the app and your specific account and settings on all your devices.
2. Firefox
Firefox is an independent browser and a part of the Mozilla. It is one of the Best Alternatives for Chinese Apps. It fights for online rights, keeps corporate powers in check, and makes the internet accessible to everyone everywhere. The internet is for people and not for profit. It does not sell data like other companies. Further, it gives access to your data. It controls you over on your search and browsing history. These updated browsers protect you from viruses, security breaches, and hacks. The older browsers may help in attacks and security privacy. The Firefox engineers are known to ship a security update within a day of learning of a vulnerability.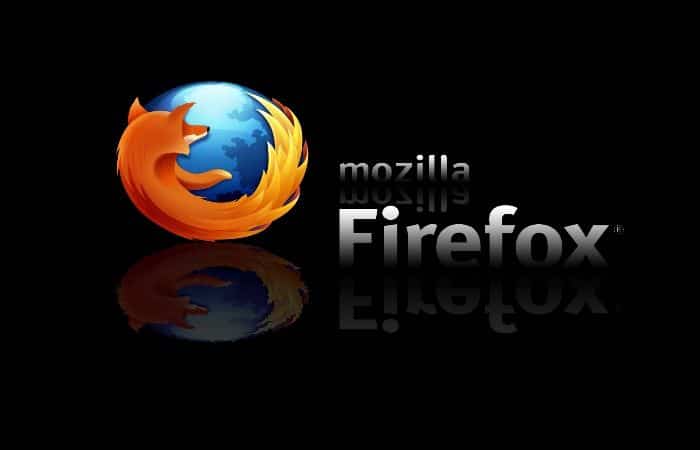 They work continuously to make sure that Firefox is the fastest. They make improvements to the code with each update. This makes Firefox quick and improves performance as you browse. There is control over user privacy. They give you more ways to control with new updates. Tracking protection, private browsing, and powerful privacy extensions all work together to protect your private browsing information.
ALSO SEE | Complete list of banned Chinese apps
Best Alternatives for Chinese ROMWE, Shein Apps
1. Flipkart
You're not alone. For a lot of shoppers across India, clicking 'buy' on a TV, fridge, washing machine, or smart TV is a process beset with doubt and second guesses. It is one of the Best Alternatives for Chinese Apps. There are questions such as How do I find the type of TV that I'm looking for, Is this brand really known for its TV technology, Which models are the latest ones. If not that, it is about whether the product you've chosen will fit in with your decor and space.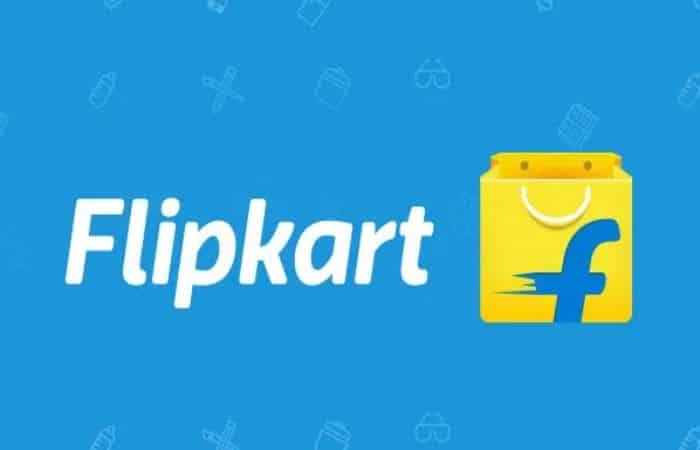 While this is true for a category such as Mobiles too, in Big Home appliances it is more prominent since an offline store has space only for a limited number of brands and hence an offline promoter tries to push from the available ones only. These were exactly the questions that led a Flipkart team to drive deep user research to understand customer behavior. There is a retail experience and convenient method for shoppers. It is informative than offline.
2. Amazon
Amazon India is the Indian division of Amazon.com. It has software development centers in Hyderabad, Chennai, and Bengaluru. It is one of the Best Alternatives for Chinese Apps. Amazon was launched in 2013 with an initial investment of 2 billion dollars to compete with the increased preference of its rival Flipkart in India. It announced that it received 1 billion dollars through investment funding. Also, the shopping on Amazon requires users to input their personal information which keeps them at risk. However, online privacy concerns is not an Amazon issue.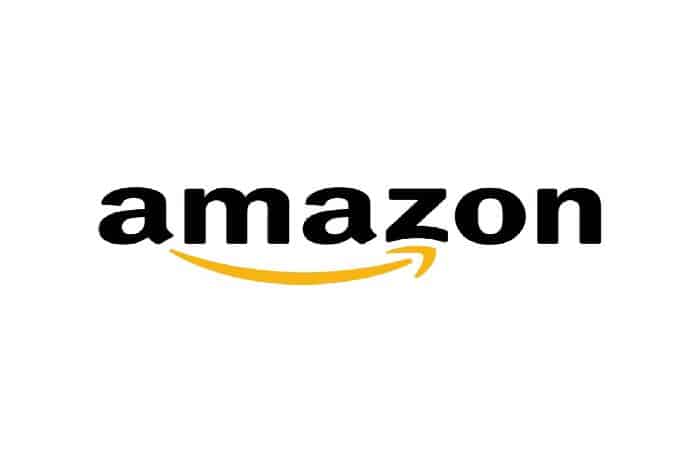 The company also updated its current privacy policy. Privacy does not mention Amazon's smart products. The company's privacy policy has the right to share consumers' personal information with other companies. In fact, Amazon is the most preferred online shopping site by the users. The users feel that Amazon delivers legal products. The products do not violate the laws of online payments.
ALSO SEE | Mitron vs TikTok App
Best Alternative for Chinese Applock App
Norton App Lock
Norton App Lock is an app that has many uses. It keeps the whole family safe and secure. Norton App Lock will protect the children from bad apps by locking them. The problem with apps these days is that there is no way to protect the app from entering the correct information even if there are age restrictions suggested by the developer. The security benefit of Norton App Lock enables the users to pre-install the bad apps. So the children do not have access to the apps. Also, you can choose a passcode or swipe pattern to protect the app from the eyes.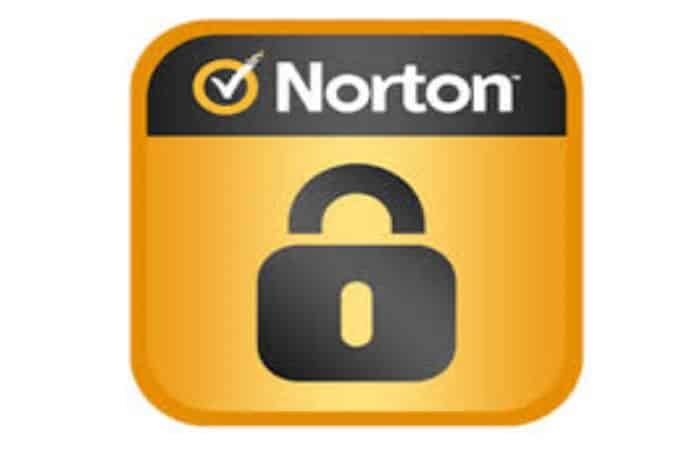 In addition, Children love playing with smartphones. But they can cause accidents, such as deleting the content on your phone. So by locking down the apps, you can prevent the mishaps. In addition, Norton App Lock can reduce the use of many apps on shared devices. The users may leave a lot of applications logged in for long periods of time. It does not have any lock. As a result, crashes may happen such as someone may update your social media accounts or they may shop using your apps.
ALSO SEE | Top 10 Non-Chinese Mobile Under 15000
Norton App Lock can also protect you from someone who reads your texts and prevents unauthorized texts sent from your phone. The app protects your phone from minor accidents. You can add extra security to your phone with the help of Norton App Lock.
In case your phone falls into the wrong hands then they can crack the passcode, and encounter the added security of Norton App Lock second layer of passcode protection. So you should always have a passcode enabled on your phone.
Best Alternatives for Chinese Wechat, Weibo Apps
1. Messenger
A Facebook Messenger bot is a chatbot that is present in Facebook Messenger. It has around 1.3 billion Facebook users. If you're on Facebook, you may have a Facebook Messenger strategy. A Facebook Messenger bot may help you with that strategy. Headliner Labs found that people are using up to 3.5 times for opening a Facebook Message than opening a marketing email. And customers can respond by tapping a CTA button.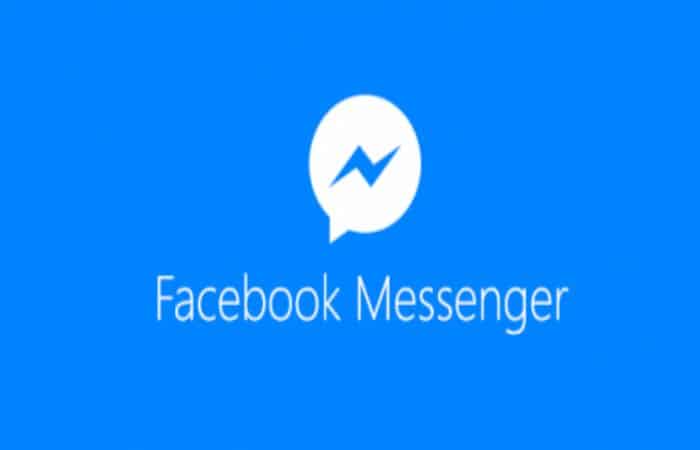 You can use these ads regularly with your chatbot to target active customers. The customers expect 24/7 frequency, but they hate waiting. They also ask many questions again. If you're spending a lot of time helping the people to track deliveries, check your return policy, book appointments as automation has a long way to go in the future. The users can focus on the tasks in a Messenger chatbot.
2. WhatsApp
WhatsApp is a messaging app that allows users to text, chat, and share media. It also allows voice messages and videos with individuals or groups. It is one of the Best Alternatives for Chinese Apps. WhatsApp said that the messages in Whatsapp are encrypted. But the messages are not placed in servers. But WhatsApp faces a ban in Canada and the Netherlands for privacy issues. And the ability to register a phone without the permission of the people and intercept messages.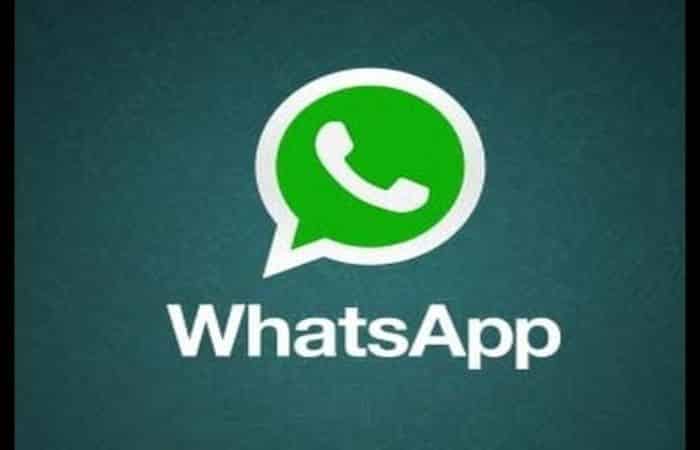 The app also connects to all the contacts. Also, the users can individually block others whom they do not want to contact. In addition, WhatsApp stores the numbers of users who do not use the app. WhatsApp relies on data to send messages such as iMessage or BBM. So it does not reduce the text allotment. WhatsApp is not only for phones but also for PCs, Laptops etc. You can use the chat on Mac, Windows, iPad, or Android tablets through WhatsApp Web. It is easy to allow any of these devices.
The advantage is you can use WhatsApp Web without any Phone. WhatsApp Web is similar to its mobile interface. WhatsApp Web can be used by placing your iPhone or Android phone near your computer. If you want to use WhatsApp Web when your phone is far away from the computer, then the phone should have an active connection to the internet with WhatsApp on… WhatsApp Web allows you to chat, send photos/videos to friends and family, check status. You can even archive and block chats. The ability to make voice or video calls on WhatsApp Web is not possible. However, the feature will be added by WhatsApp soon.
ALSO SEE | Top 5 UPI Apps
Best Alternatives for Chinese Xender, Shareit Apps
1. Airdrop
AirDrop is a feature that lets Macs and iOS devices share files wirelessly with one another.
When any user wants to share photos with someone then he will either text it or email it. The process may not work in tough connectivity. It is one of the Best Alternatives for Chinese Apps. So it is done fast when we use AirDrop to send the pictures to them. The only requirement is both the devices should be Apple devices. AirDrop is not only for photos but also to transfer anything that you share. The users can AirDrop a website from their iPad to the phone of their friend.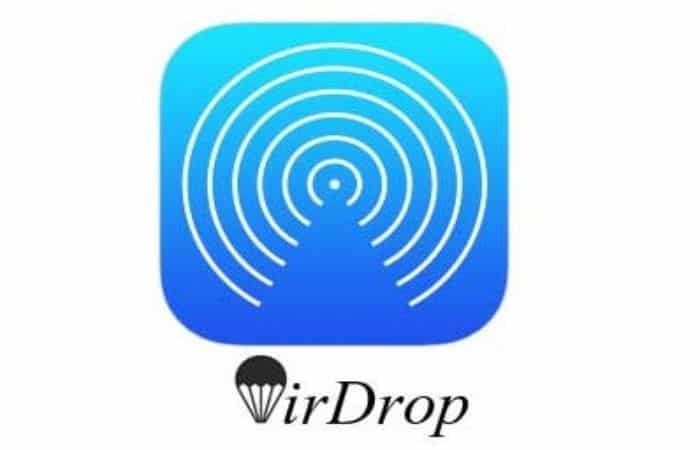 It helps them to bookmark the website so that he can read later. The users can also AirDrop the text from Notes to the iPad or iPhone of their friends. The feature can handle any information such as Playlists, Contact information, and locations in Apple Maps. AirDrop allows Bluetooth to connect WiFi between two phones. So the users don't need to connect to their router or internet in order to establish an AirDrop connection. Further, the users need WiFi and Bluetooth turned on. Each device creates a firewall around the connection. We can send encrypted files. This makes it safe instead of an email transfer.
ALSO READ | How to download latest movies using utorrent
The devices should be close to establishing a good WiFi connection. It allows users to share files through several rooms. One of the functions of AirDrop is the use of WiFi to establish a connection. Few apps allow a similar File sharing capability through Bluetooth. Also, few Android devices use a combination of Near Field Communications (NFC) and Bluetooth to share files. This makes sharing of the large files faster and convenient through AirDrop.
2. Files Go
Files Go is a type of File manager and it is found in Beta. There are 1 million file managers in the Play Store. The app is a part of the Google Android Go initiative. Android Go is introduced in Android devices with specs as low as 512 MB of RAM and a small amount of storage. Many similar phones are not attractive in countries such as the United States. So they are in search of developing the market through initiatives. Google introduced Files Go in devices with low storage devices.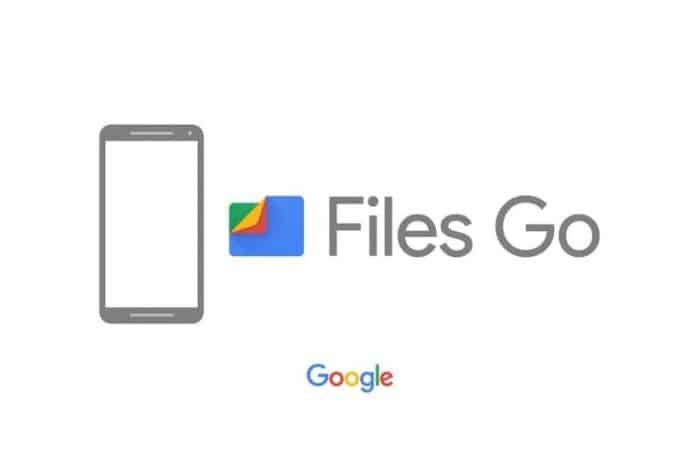 Files Go also suggests old apps that the users want to delete. It is one of the Best Alternatives for Chinese Apps. The users download an app that is interesting as soon as they see the apps in Playstore. But based on the storage of their phones, they cannot download any storage apps. So they cannot download and install such apps that consume high memory. Further Files Go will alert the users on all of the apps that they did not use in the last 30 days.
Also See: Flipkart Kya Bolti Public and Win ₹1 Lakh
So the users can decide whether to uninstall or not. Apps are getting bigger every day and consuming heavy memory size when they are updated. It is unknown how Google decides its trash. But it may work on its algorithm. Files Go identifies movie files on the microSD card as Trash. It also suggests the users delete the files.
Best Alternative for Chinese Camscanner App
Adobe Scan
Adobe Scan is a free scan app from Adobe for documents. It has integrated OCR technology to recognize printed text and handwriting. It helps the users to scan forms, tax receipts, notes, and business cards through a mobile scanner. Adobe Scan app is employed for scanning a Library book and a Business receipt. It also allows the users to scan multi-page documents and save them with a single tap. It is one of the Best Alternatives for Chinese Apps.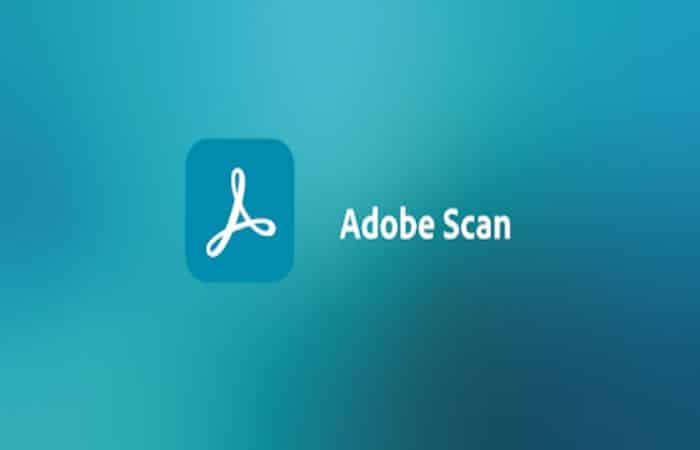 The users can scan anything with this mobile document scanner. The examples such as receipts, notes, documents, photos, business cards, and whiteboards can be turned into PDF with Adobe PDF scanner. They can reuse the content from a PDF. The users can scan anything with accuracy with this mobile PDF scanner app. The Advanced Image Technology detects Documents, Sharpens content, and Recognizes text. It uses OCR technology.
The users can use the photos and documents from the camera roll. It can scan a PDF or a photo. It can also preview, reorder, crop, rotate and adjust color. The users can turn the photo scan into a high-quality Adobe PDF document that detects the content through Automated text recognition (OCR). After the scan of the PDF documents with OCR technology, they can reuse the content. It can be used as a book scanner that can digitize bulk pages fast.
Best Alternatives for Chinese Beauty Plus App
B612
B612 app is a camera app developed for clicking the selfies. It is one of the Best Alternatives for Chinese Apps. This camera app is simple and effective. It aims to remove unnecessary features. Also, it focuses on clicking beautiful and fabulous selfies. B612 app has a front camera for clicking the selfies. The users can take selfies by tapping anywhere on the screen which closes the shutter. The front camera starts as soon as you start the app.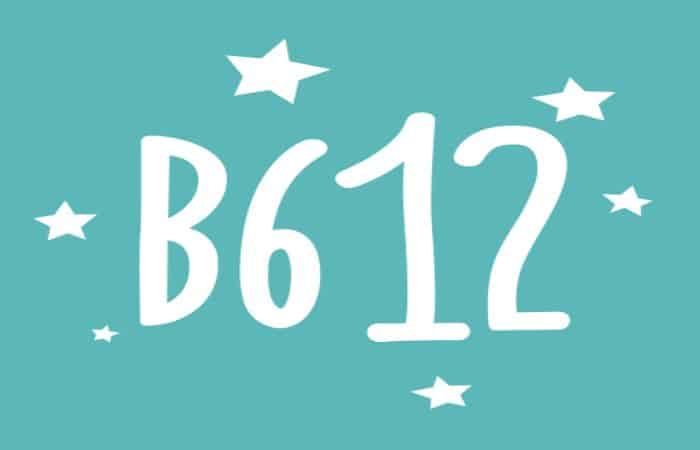 So the users do not require any external settings. Also, the photos do not save on themselves. So the users can take many pictures as the unnecessary photos are not saved to the folder. The users can tap the Save button at the bottom right after a nice selfie. The shutter will not make a sound when it closes. So the users can take photos anywhere. A total of 43 filters are present in the B612 app. This adds a sharp touch to the photos. Also, the users can choose any filter from this selection of filters that matches the pictures. However, it will be optimized for selfies.
The users can tap the random icon to change to a random filter. They can also change filters by swiping across the screen. Thus allowing them to find the favorite filters. The filter is applied over the screen while taking the photo. So the users can see how the filter matches the picture. Finally, they can enjoy simple and easy filters with the B612 app.
Best Alternatives for Chinese Clean Master App
AVG Cleaner
AVG Cleaner for Android is a mobile app designed to improve the performance of the device. It controls the storage space by removing Unnecessary media, Files, Apps, and App data. It is one of the Best Alternatives for Chinese Apps. The app can be used to remove these items through a transfer to cloud storage and delete them from the device.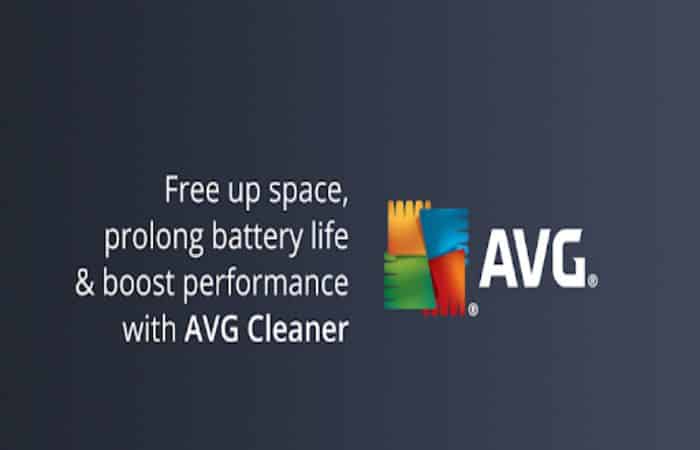 Users can also optimize their photos and consume less space. AVG Cleaner for Android cleans the device by removing unnecessary files to free the storage space. The users can tap the Quick Clean tab on the main screen of the app. As a result, they can view different types of items to clean. These files are of two groups.
ALSO SEE | Flipkart Fake or Not Quiz Answers
Safe to clean:
This is the data that is selected to remove cache storage. It involves Thumbnails, APKs, Residual files, Hidden files, Visible files, and Shared Cache. All the categories except thumbnails are usually ticked by default as they are safe to clean.
For your consideration:
This is the data that is considered by the users. Some of the data may or may not be valuable to the users. However, users can review the items in this group. The users can tick those items which are dispensable. All the items are not ticked by default and will not be deleted unless the users manually select them for deletion.
If you like this post, then leave a comment below this post. We are always ready to help you in case of problems you are facing. Also, don't forget to share it with your friends. For the latest updates, bookmark our website and keep visiting us.
Connect with us on Facebook and Twitter. Thanks a lot for reading this article. Join our Telegram Channel or you can download Flipshope extension for the latest tricks and offers. For any queries please Whatsapp us on 9999488008.