Thinking to buy Xiaomi mobiles or Oneplus 5 with a huge discount..? Well, then you may like this Banggood 11th Anniversary sale offers. Banggood is a foreign site which providing some awesome deals on mobiles and other accessories. Now you can easily buy any flash sale mobile from the banggood site for very cheap rates. In their Banggood 11th Anniversary sale they are offering 10% discount on Oneplus 5. You can check out the article on how to buy banggood products in India, they are offering Free shipping all over India and they won't charge for customs duties.
Click Here to Visit Banggood offers Page
Banggood 11th Anniversary Sale Offers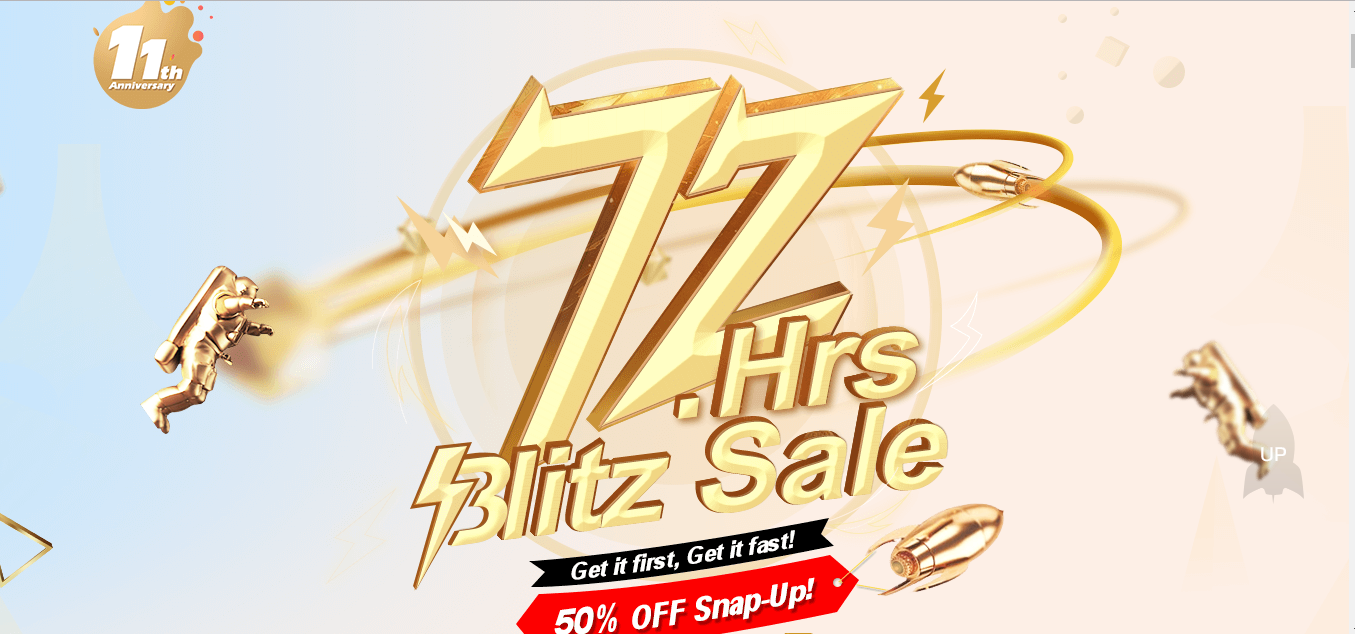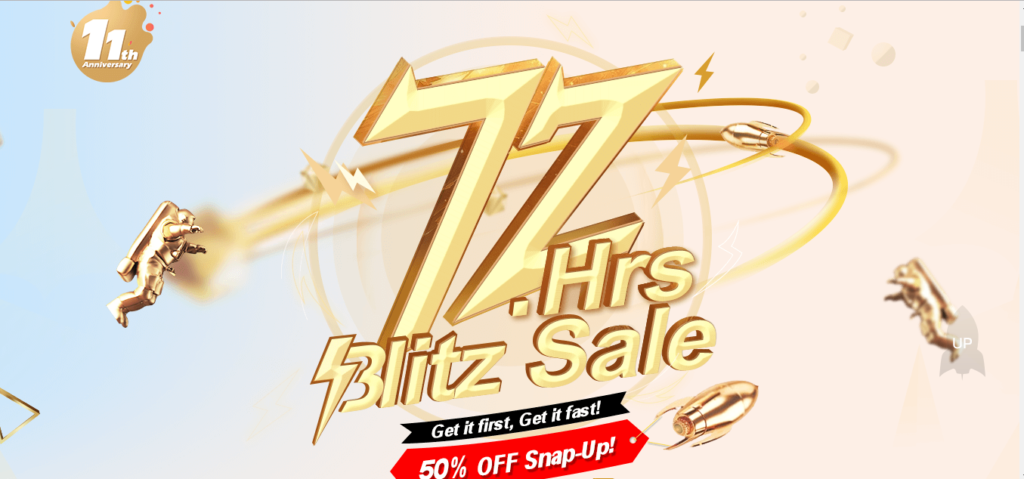 | Product | Price | Code | Link |
| --- | --- | --- | --- |
| Xiaomi 20000 mah 2 | $27.79 | 96pbxm / 15pb96 / pb1596 | Click Here |
| Xiaomi Mi Band 2 | $15.74 | 37mib97 /96mibd /96mdb2 | Click Here |
| Eachine EV100 Goggles | $349.99 | Coupon Price: $99.99 | Click Here |
| Redmi Note 4 | 126$ | 11bgnote4x32 | Click Here |
| LeTV Leeco Le Pro3 | 163.99$ | 11bgx722 | Click Here |
| Xiaomi Mi6 Mi 6 | 435$ | 11bgmi6128 | Click Here |
| Xiaomi Mi 5s | 220$ | 1bg5s64 | Click Here |
| Xiaomi Mi Max 2 | 236.69$ | 11bgMax2 | Click Here |
| Xiaomi Mi Yeelight | 13$ | Flash Deal | Click Here |
These are the top Banggood 11th Anniversary Sale Offers which you can claim in India, all those products are available for less price compared to Indian shopping sites. Free shipping is also available on almost all products.
Banggood 72 Hour Sale
On their special Banggood 11th Anniversary Sale they are running back to back events with some offers. Now as a part of this sale you can claim so many products with a minimum of 50% discount, this offer will only be valid from 7th September to 10th September. Apart from these offers, you can win so many prizes like Redmi 4 mobile, Drone or Mi band 2. All you need to do is participate in Banggood games and complete the challenge. Top 200 members will get prizes worth more than 250$.
Banggood Snap-Up Events:
On this 3-day Carnival, every day will come with some awesome offers. In the first day, you will find up to 50% off deals on over 3000 products. In the second day which will start on September 8th at 10 AM, you can get coupons worth 11$ or Flat 11% off and on the final day, you can find the deals starting From $9.9 / $1.1 / $0.99 / $0.11.


As mentioned above this 11th-anniversary sale will run for 72 hours. We have picked some awesome deals and added the mobile deals in the above section. Apart from mobile, you can also find many deals on their site, a total of 10,000 deals available in just 3 days. In addition to this, you can easily claim few coupons which are worth 11$ and they can be applied on orders above 20$. Here are the more details
Flat 11$ Off on Orders Above 20$: Starts on 10:00 AM UTC+8 Sept 8 this is Limited to 990 PCS
Flat 11% Off on Orders Above 50$: Code will be unlocked on Sept 9 at 10:00 AM UTC+8
Happy Puzzle Bingo Game:
Nothing is better than winning free stuff and banggood knows it very well. They are giving away some awesome products which include Drone, Xiaomi Mi 6, Robotic Cycle and other 8 more products. All you need to do is complete the puzzle to win those products. Here is how to play Happy puzzle bingo game.
You can earn 1 random piece every day by completing any of the following tasks:
Log in and visit any of our "Anniversary Event Pages". (1 page = 1 piece. Can you find all 14 pages?)
Visit the "Hot Products" in this page
Add 3 products to your wishlist.
Add 1 product of this page to your cart.
Make 1 review on Banggood App.
Open and login Banggood App.
Click Here to Visit Banggood Puzzle Game Page
You must be logged in to play this game and you need a minimum of 9 pieces to participate in this game. So simply follow the above steps to earn the pieces and claim them against the spinning wheel or play the puzzle game.
Banggood 11th Anniversary App Offers:
Every site is looking forward to promoting their apps and now banggood is providing the same deal. If you shop through banggood android or ios app then you can get an additional discount. This offer is applicable on few products only, you can click on this link to visit Banggood 11th anniversary app offers.
Click here to Download Banggood Android App
Banggood Paypal Offer:


Well if you are an Indian user and don't have a credit card then you can still shop through paypal. Simply create a paypal account and add the amount from your debit card, while you are shopping on gearbest you can simply check out from Paypal credit. Banggood is presently partnered with paypal to provide 15% cashback, this valid on both website and app. Offer is limited once per user.