Asus ZenFone 3 series launch is finally happening in India. The launch was announced at Computex 2016 in Taiwan this year on May. Asus Zenfone 3 Series will be launched in India on August 17th at the company's annual Z3NVOLUTION. This event is going to be held in New Delhi. Asus has already sent invites to the media for the launch event, which is expected to be presided by its CEO, Jerry Shen.
Asus Zenfone 3 Series:
We all know asus has so much success with zenfone series, Asus has previosuly introduced five smartphones under the ZenFone 3 family. they are Asus ZenFone 3, ZenFone 3 Deluxe, ZenFone 3 Ultra, ZenFone 3 Laser, and ZenFone 3 Max. Whether you are searching for a tablet or good smartphone or low budget smartphone, then you are in the right place this asus zenfone 3 series got it all.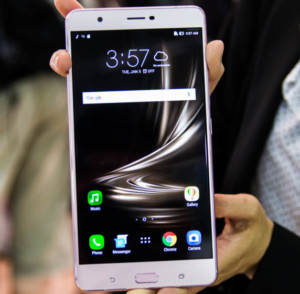 Asus Zenfone 3 Series price and Specifications:

In case If you are looking for a feature-packed smartphone that's easy to fit in the pocket, you can opt for the ZenFone 3 because the size of this mobile is 5.5 inch and it contains the Full HD IPS LCD display, and a 3,000mAh battery, octa-core Snapdragon 625 processor. The recent asus mobile announced with 13MP front camera, but this zenfone comes with 16MP primary and 8MP Front camera so it won't disappoint in camera quality and it is available in two different options which is 3GB RAM/32GB storage and 4GB RAM/64GB.
Asus ZenFone 3 price is $249 (about Rs. 16,800)
Asus Zenfone 3 Deluxe Price and Specifications:
It is the flagship model in the Asus ZenFone 3 series, with premium features including a metal unibody, it comes with a 5.7-inch size which slightly bigger than previous mobile. Asus Zenfone 3 Deluxe contains Full HD Super AMOLED display and screen is covered with Gorilla Glass 4 protection. It runs on Snapdragon 820 processor, a rear fingerprint sensor, and the battery capacity is 3000mAh. Sony's new IMX318 23MP camera on the back and a front 8MP camera ensure that the Zenfone 3 Deluxe delivers an excellent performance in the photography department. The handset is available in 64/128/256GB storage options with either 4GB or 6GB of RAM, depending upon the model you choose. There is also a variant that is expected to feature the Snapdragon 821 processor, but that is unlikely to be available any time soon.
Asus ZenFone 3 Deluxe price is $499 (about Rs. 33,600)
Asus Zenfone 3 Ultra Price and Specifications:
Phablet lovers will especially find the behemoth Zenfone 3 Ultra appealing. It comes in very huge size probably the biggest smartphone in zenfone industry with 6.8-inch IPS display. Screen is protected with Gorilla Glass 4 protection and a Snapdragon 652 processor housed inside. Asus Zenfone 3 Ultra supported by either 3GB or 4GB of RAM and 32/64/128GB storage, depending upon the model. The Asus Zenfone 3 Ultra also features the same IMX318 23MP rear camera from Sony and packs the biggest battery with 4600mAh battery with QuickCharge 3.0 Technology.
Asus ZenFone 3 Ultra price is $479 (about Rs. 32,200)
On the other hand, the Asus ZenFone 3 Laser sports a 5.5-inch full-HD display, with an octa-core processor. Asus Zenfone 3 Laser comes with 4GB RAM/32GB of on-board storage, a fingerprint scanner, and a 13-megapixel 'PixelMaster' rear camera, where the ZenFone 3 Max comes with a 5.2-inch full-HD IPS LCD display, fingerprint scanner, 4100mAh battery, and 3GBRAM/32GB option.
We'll be update the news of the Z3NVOLUTION event and have for you all the details about pricing and availability of Asus' ZenFone 3 series, so stay tuned to our blog. Download our extension to get the daily offers.. 🙂