The roll out of final build of the Android 7.0 Nougat is now officially started with the selected Nexus devices getting latest version of the Google's android operating system. This new update brings several additional and features to Android, it will change the look and you will get a new feeel to use your phone. So with the help of this update you can improve your phone battery life and good performance. So let us jump into the Android 7 Nougat Features.
Top 8 Android 7 Nougat Features :
According to official Android blog, there are more than 250 major new features coming in Android 7.0 Nougat, and here are some of main Android 7 Nougat Features.
1. Multi-window
This support will allow you to run two different apps side by side, and the windows can be re-sizable too, by dragging the divider. We have seen this multi tasking features in so many mobiles, for example cooldpad note 3 lite which enable multiple tasking feature at the cost of 7k only. They got their own OS so now every android user can enjoy this feature. It is really good for people who got the bigger screen mobiles.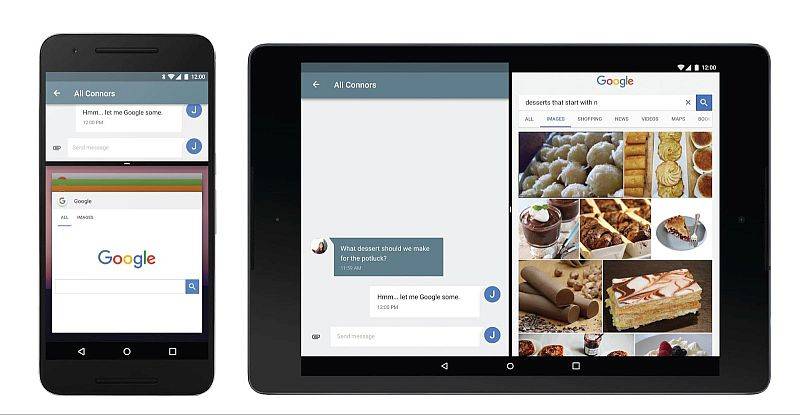 2. Direct reply to the notifications:
Android's notifications also get an update, with this new template which makes notifications stand out more, and it will offer custom views along with the direct reply. This Android 7 Nougat Features will allow you to answer a chat or text message. MMS directly from the notification pane.
You may Like: List of Mobiles with Android Marshmallow Update
3. Quick settings
It is now Easy to access Bluetooth, Wi-Fi, and flashlight with the single swipe. Not only all the important shortcuts now in the notification shade, but it is something that you can edit which means you can customize your own order.
In all previous versions android OS gave us the one set of notification pane, where we can't edit them. But this is something really cool where it will create good experience to user.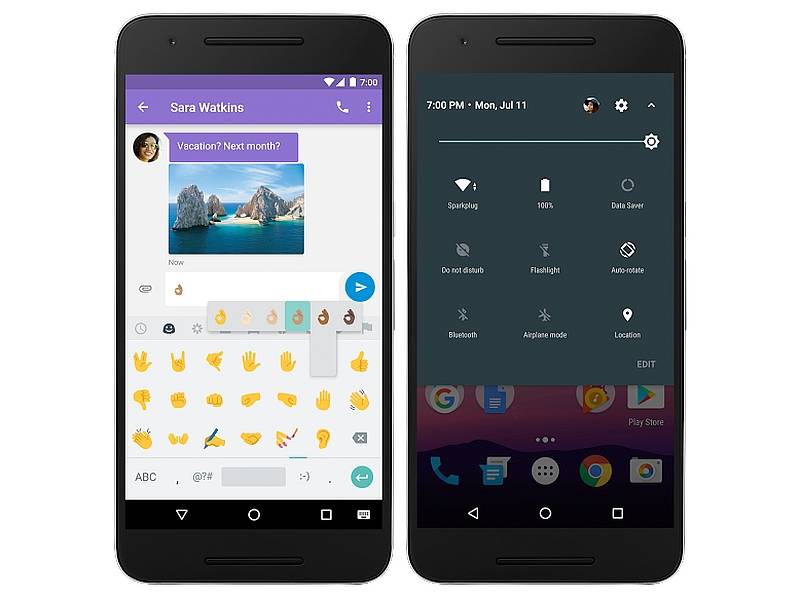 4. Multi-locale support
This android 7 Nougat features help you select multiple locales in your settings, this can also be used by apps to tailor their content. This feature will be useful for multilingual users – for example, your search results can be tailored to show results in all languages you selected.
5. Better battery life
Last year, Android version got a new feature which is called Doze that preserves battery while the mobile is lying at rest and idle. This is now updated to new version, and you can kick in even when you are on move.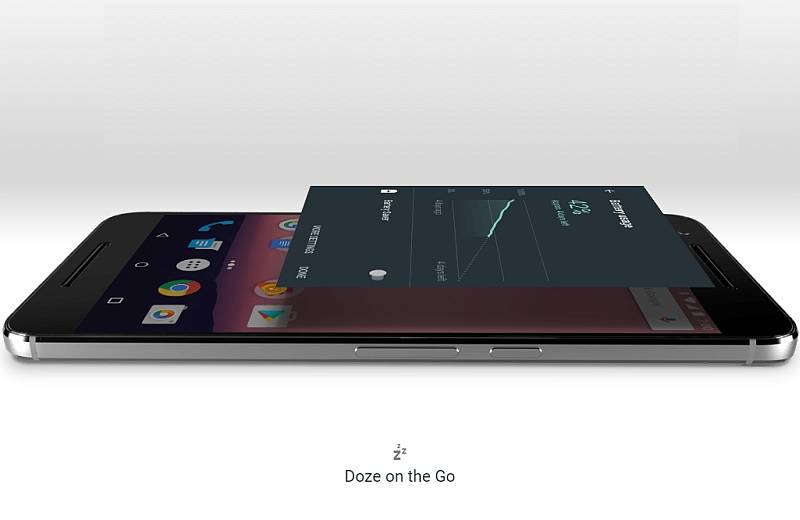 6. Faster and more secure
The new Direct Boot mode allows mobile to run in the secured mode when it is powered up but not unlocked, and Apps do not run during the direct boot mode, although they can be set up to run the components, such as scheduled alarm clocks or any important notifications or messages, which can run in an encrypted mode. Which means that your device can startup very quickly.
Other security updates will now help to speedup the processor and make apps run much quickly, reboot time will be very less compare to the previous OS version. This makes huge difference.
7. Better performance
This Android 7.0 Nougat which comes with the new feature called Vulkan, this is a cross-platform API for all 3D graphics. This even makes better to use of multi-core processors such as gaming and other similar applications, you can expect a performance boost over time to time. There are also some optimizations to the way where apps run in background, this will also improve systems performance by preventing access to the RAM.
8. Virtual reality
Everyone wants to here this Android 7.0 Nougat feature also brings Virtual Reality mode in Android through the Daydream. Current mobiles are not expected to compatible with the Daydream so this will matter only to people who are buying new devices – but Daydream and ready phones, headsets and controllers, all coming later this year.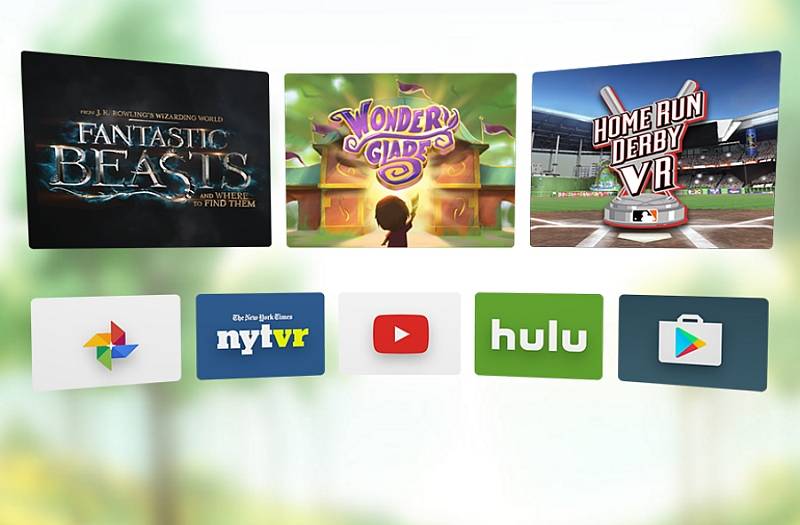 There are the top 8 Android 7 Nougat Features we will update this article with more, let me in the comments if you have any doubts. I am giving out one mthod on how to get android 7 update in your devices so stay tuned to this blog.. 😉