Amazon is a popular company in India. The company had various outlets across many countries in the world. It serves its products mostly online. Amazon is popular for its products in different categories. However, the company offers various brands of different styles and varieties. The popular categories are Smartphones, Clothing, Accessories, Electronics, etc. It is establishing its sources across India. It is also widely accepted by all its customers. We know that Amazon and Flipkart are the biggest rivals in the online delivery of products. However, Amazon is far away from Flipkart. It is growing its market by entering into new segments. Recently, Amazon stated that it is preparing to launch an Amazon Online Drug Delivery Store in India. The store will be named as Amazon Pharmacy.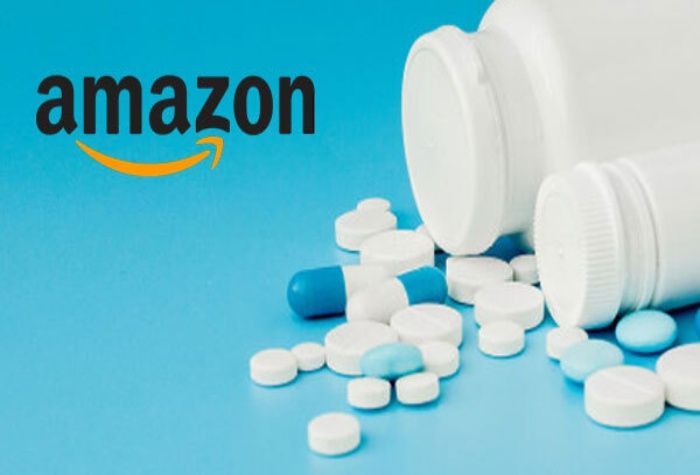 This ensures its customers buy medicines, narcotics, etc. from the store online. Initially, it will provide its service in Bangalore city. Later, the service will be extended to major cities in India.
Also See | Amazon Online Liquor Delivery
Competition from others
Recently, Mukesh Ambani started providing online grocery services through JioMart. The other small companies are also growing importance through their online services. There is a tough competition to Amazon from Flipkart and JioMart in India. Popular companies such as Medlife, Netmeds, PharmEasy, and 1mg companies are providing medicines through the respective apps in India. Their growth through online delivery affected many small drug dealers.
The coronavirus affected offline stores. This clearly shows that there is a drastic change in the mindsets of the people. They are preferring to buy online than offline. As a result, the online services started increasing in India.
Also See | Amazon Upcoming Sale Date & Offers
Restrictions to Amazon Drug Delivery Store
India has limited laws and guidelines pertaining to online drug sales or e-pharmacies. But, few dealers sell narcotic drugs and medicines without any prescription.
Moreover, the companies said they pertain to all Indian laws. Many traders protest against e-pharmacies for selling medicines without official verification from authorities and doctors. The protests can cause criticisms against Amazon India. The e-commerce giant is currently having many customers across India. There are 5 million families that depend on this offline trade. As a result of protests, Amazon would lose its business in India. This was stated by Yash Aggarwal, The Head of Drug Delivery Association.
For Exciting Offers & Deals Follow us on Telegram
Products in Amazon Drug Delivery Store
The major products available at Amazon Pharmacy are
Over the counter and prescription based drugs.
Basic health devices such as BP check-up, Sugar Check-up devices, Asthma devices, etc.
Indian Herbal medicines.
Amazon started ten warehouses in India in July. Amazon secured a clearance certificate for alcohol delivery in West Bengal. However, the company did not confirm the date of the start of the Drug Delivery service in Bangalore. But, it will start the service soon in Bangalore.
If you like this article then, please share your reviews with us and if you have any suggestions then also please share it with us in the below comments.
Connect with us on Facebook and Twitter. Thanks a lot for reading this article. Join our Telegram Channel or you can download Flipshope extension for the latest tricks and offers. For any queries please Whatsapp us on 9999488008.