Launched in India in late-June, the Lenovo K3 Note was first unveiled for China in March. Priced at Rs. 9,999, it supports both LTE bands in India (FDD-LTE 1800MHz Band 3, and TDD-LTE 2300MHz Band 40). The smartphone runs Android 5.0 Lollipop that's skinned with the Vibe UI. It features a 5.5-inch full-HD (1080×1920 pixels) display with a pixel density of 401ppi.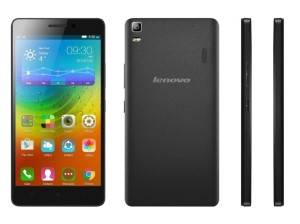 Here are the 6 Reasons that you should know about flash sale: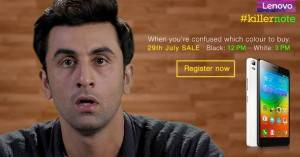 Lenovo K3 note only available on flipkart and this flash sale will go air on every Wednesday 12'o clock for black mobile and 3'o clock for white mobile.
Ever wondered what will be the registrations count for Lenovo k3 note. It's not in hundreds, not in thousands the count is in lakhs. Yes true it's close to half million on it's first sale day and it is still going strong and it got record number of registrations.
Do you know how many people brought their Lenovo k3 note in recent flash sale held on 22nd July..?? It's in thousands only 30k people brought their black k3 note and 19.8k people brought their white k3 note. So the probability of getting Lenovo k3 note in flash sale is 0.1 and success rate is 10%. It's challenging for every person but we made it very easy.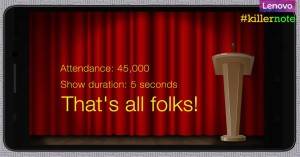 What is flash sale means..?? It's Deal-of-the-day (also called flash sales) is an ecommerce business model in which a website offers a single product for sale for a limited period of time. So what do you think about this flash sale time period it's not even in minutes or hours it's just fraction of second. Yes in last sale 30k black k3 notes sold out in just 3.9 seconds and 19.8k white k3 notes sold out in just 4.3 seconds. But don't worry we know how to buy this product without worrying about flash sale time period.
We made one extension for the people out there who are struggling to buy Lenovo k3 note in flash sale. Just install our extension by clicking and register for Lenovo k3 note flash sale by clicking here. Then visit our extension then proceed auto buy for Lenovo k3 note. When the sale begins it will directly add to your cart.
Yes, the success rate of Lenovo k3 note auto buy is 100%. Each and every person got his mobile who used Flipshope extension on sale day. It's very easy and simple you can wait for the sale to begin and drink your coffee Flipshope itself add your mobile to cart.. J
CONCLUSION:
Flipshope is chrome extension which provides auto buy for Lenovo k3 note and for so many flash sales. In every sale day, 2000-3000 people brought their mobiles using flipshope extension. It will add mobile to cart in less than one second. So what are u waiting for download the extension from here and order Lenovo k3 within seconds.